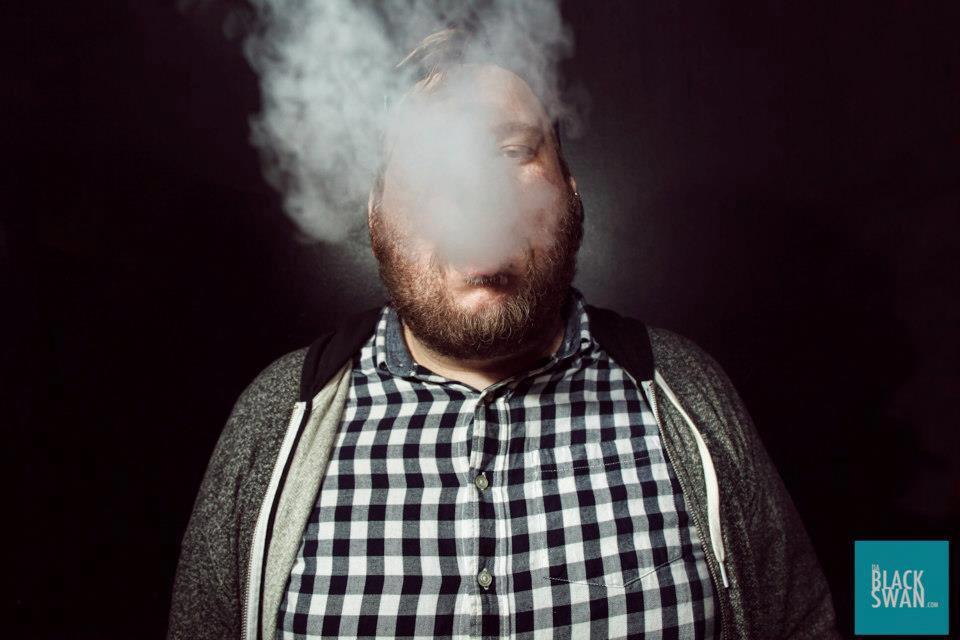 We recently got to sit down with one of Chicago's hottest DJ's on the up and come. PHNM is on his rookie of the year grind and was nice enough to take some time out to let fans know who he is, what he has planned and what his influences are. Check out all exclusive interview below and check out his latest tune.
1. Your latest remix of Gas Pedal was recently supported by iamsu, how does it feel to have one of the artists on the original track dig your remix?

– It's such a good feeling. Originally when I was making it I considered the fact that maybe they would hear it on a whim but to actually get full support is more than i would have ever imagined.

2. Do you see yourself doing more 5AM remixes in the near future?

-I think so. I have one cookin right now Que – OG Bobby Johnson (5am Remix). I think I'll put that out in September. I did a 5am of Missy Elliot – Lose Control also but when I saw my friends over at Porn And Chicken put out their remix I figured I would sit on it a bit. Maybe drop it as a freebie towards the end of the year. Who knows.

3. It's pretty clear you have a heavy hip hop background, who were some of your influences getting you into music? And how did that translate to you working in dance music?

-Definitely all over the place growing up. Jay Z – Volume 2 Hard Knock Life was definitely one of those albums growing up that I just played until I couldnt anymore. Also Mase – Harlem World. On the other side of things The Prodigy, Felix Da Housecat, Daft Punk. That was all influential as well. I've always wanted to combine both sides of hip hop and dance music in the music I make and the DJ sets I play so this Gas Pedal release is completely different than the last release (Detonate) and may even be different than the next genre wise.

4. You hold quite a few residencies at some of Chicago's top clubs. How does it feel to be a constant name at some of the top clubs in one of the best cities in the world for dance music?


-It's tough to compute for me hahaha. I just kinda got in a groove after a while and then everything really started picking up. I never really expected any of this to be honest but I'm grateful to be in this position.

5. That really is amazing. Do you see yourself ever considering trying to pick up some residencies outside of Chicago?

-I hope so! Los Angeles friends will be seeing me a lot more in the next coming months.

6. Lets talk about traveling for a minute. Right now you're on your ROOKIE OF THE YEAR tour, how do your residencies factor into your booking schedule?

-Thats been a difficult part about booking the tour. My residencies are Thurs Sat and Sun so Im usually burning the candle at both ends to get out of town, play, and then get back into town in time to play my residencies. I've really gotten better at sleeping on airplanes also Red Bull helps keep the wheels in motion.

7. What would you say are your favorite parts about playing in Chicago? And least favorite?


-Favorite would have to be the rich history of house music. You can literally step into a club any night of the week and hear what you are trying to hear. The least favorite would be the weather. I despise the snow and the cold but you learn to deal with it. Also parking tickets for street cleaning. Brutal.

8. You recently debuted your new side project with Zebo, Light Em Up. Tell us a little about that.

-Its been a long time coming for us to collab on a project. He's definitely a big brother to me and we share a very similar vision. We are getting ready to launch an app in correlation with our new project. I can't really say much about it but what we are about to do has never been done before. Outside of that we will be on tour throughout September and October as Light Em Up. Definitely excited to bring a new vision to the table.

9. Lets talk about the future of PHNM, what do you see for yourself in the coming months?

-Hahah its tough to say really. There will be more releases. Im gunna flex on this EP starting next month. Definitely more studio time as festival season winds down. Im gunna be back and forth out west and I have a couple collabs lined up on tracks as well.

10. Can you tell us about any of those collabs?

-Outside of the new music with Zebo there's been talks of a collab between Doc Adam and I. I really love that dudes vision outside of him being a close homie of mine. Secretly, well not so secretly anymore, I play out a grip of his edits. A lot of Chicago DJs do actually

11. Recently with the rise of Milk N Cookies, the quickly gaining pace Win & Woo, the wild trio of Porn And Chicken, and yourself. It seems like Chicago truly knows the meaning of 'squading up' for a common cause. Tell us a bit of what it's like to have so many Chicago artists supporting each other on a daily basis and a bit about that famous Chicago grind

-Man its so great to work amongst people like you mentioned. I really dig the vision from all of those acts, outside of us making music in Chicago we are all really good friends which is great. Its amazing to have such a group of likeminded individuals in your city that will come out to your shows and support your music not because they feel obligated to but because they want to. The Chicago grind is nonstop man. Everyone says theres a lot of haters, we're trying to break that mold
Stay tuned for more banging tunes from PHNM and grab his newest remix below!
Sage The Gemini ft IamSu! – Gas Pedal (PHNM 5am Remix) | Download |
"Follow" PHNM: | Facebook | Twitter | Soundcloud |
Comments
comments