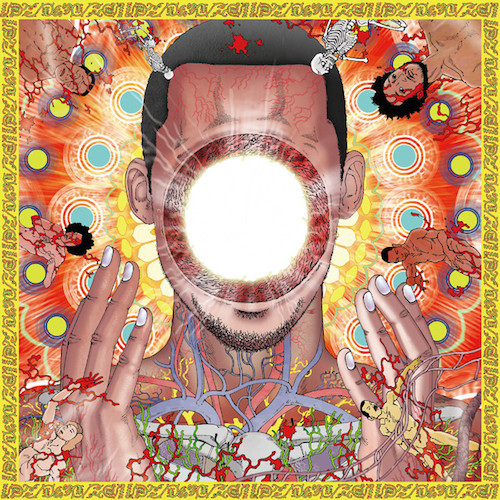 I can't say enough good things about the amazing producer known as Flying Lotus. If you don't enjoy music that's different from anything you've ever heard, stop reading now.
Now that we've filtered out all of those close-minded people, I bring you "Coronus, The Terminator", one of the best and most mind-expanding pieces of music that FlyLo's committed to wax thus far. You may know that the extremely talented artist is coming out with a new album this October, entitled You're Dead!. The album encompasses the many perspectives and emotions associated with what happens after people pass on from this world to the next.
"Coronus, The Terminator" is about the end of mankind. The ethereal track is anchored by a hip hop beat seemingly lifted from the river Styx, complete with gospel-like vocals courtesy of Niki Randa and FlyLo himself, amazing bass lines, and FlyLo's completely unique production surrounding the whole thing. I can't stop hitting repeat on this one, so I suggest you take a listen and keep your eye out for You're Dead! in October!
"Follow" FlyLo: | Facebook | Twitter | Soundcloud |
Comments
comments