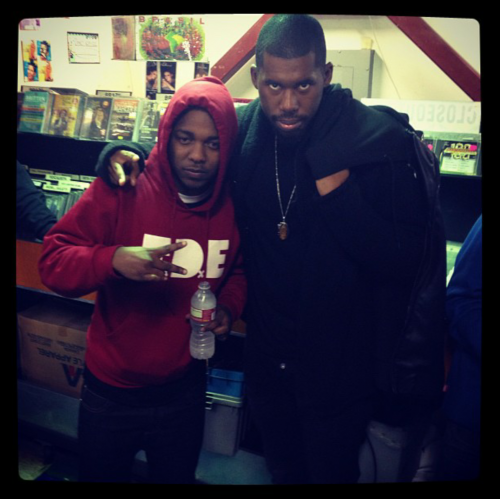 Los Angeles experimental producer Flying Lotus may be the most forward-thinking and innovative artist in the electronic music world, and on October 6th he's releasing his long-anticipated album You're Dead! with a roster of collaborators that would make any fan of great music shake with excitement (Snoop Dogg, Herbie Hancock, and Thundercat to name a few). One of those collaborators is hip hop heavyweight Kendrick Lamar, and you absolutely need to hear their track "Never Catch Me".
The amazing song has everything: live instrumentation, jazzy rhythms, hip hop beat production, Kendrick's show-stopping voice, and Flylo serving as the maestro and conductor underneath the whole thing.
I have no doubt that this album will change the face of electronic music (and music, in general) to come, so take a listen to "Never Catch Me" and make sure you pick up You're Dead! when it's released in October!
Comments
comments