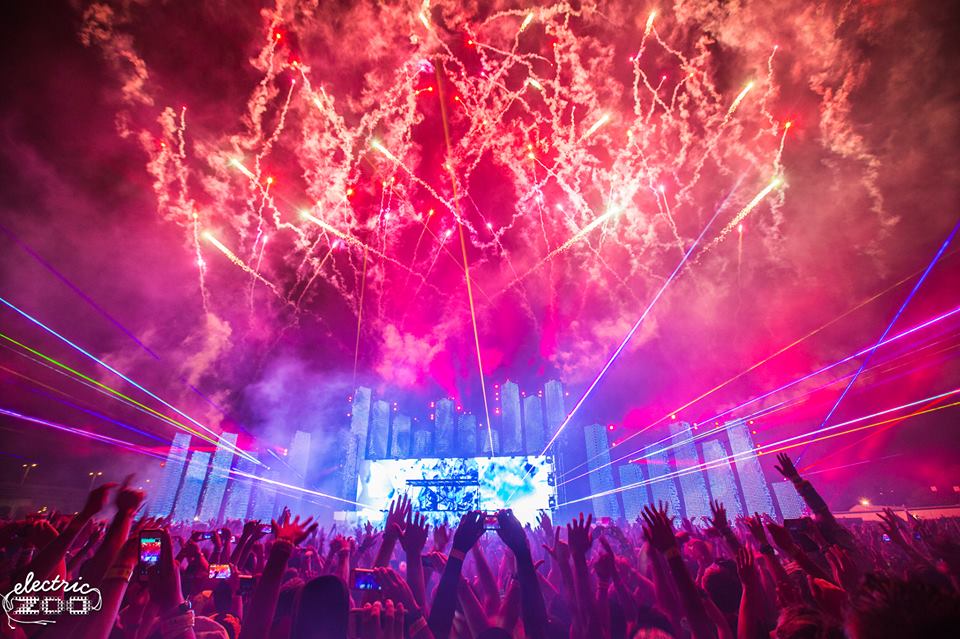 Photos by Danilo Lewis Photography, Marc van der Aa, aLIVE Coverage for Electric Zoo
When Labor Day weekend comes around here on the east coast two things come to mind: the fact most of us have a three day week and of course Electric Zoo! After the unfortunate circumstances that took place last year, I couldn't wait to return to Randall's Island. All eyes were on Electric Zoo this past weekend and they took full advantage of their opportunity.
Electric Zoo officially opened at 1 o'clock on Friday and I decided to get there early to check out their revamped security procedures. When Electric Zoo said they planned on tightening up security they weren't kidding! Besides the heavy police presence there was a few drug sniffing dogs, multiple pat-down checkpoints and you even had to take off your shoes so they could be checked inside and out. I promoted every second of it, if this is the steps they need to take to keep festivals around, I'm all for it.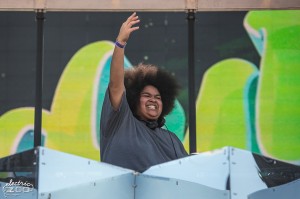 Anyway, after entering the festival grounds I took some time to wonder around to get an idea on where everything was. After walking the grounds, I headed over to Main Stage West to catch our friend Josie of Candyland throwing down. I must say it was one hell of a first impression considering this was Candyland's Electric Zoo debut. Then it was time I made my way over to the Hilltop Arena to witness Ookay B2B Kennedy Jones. These two delivered some serious bass for a solid hour, not to mention the amount of new music that was dropped during their set. We'll be sure to keep an eye out for those IDs!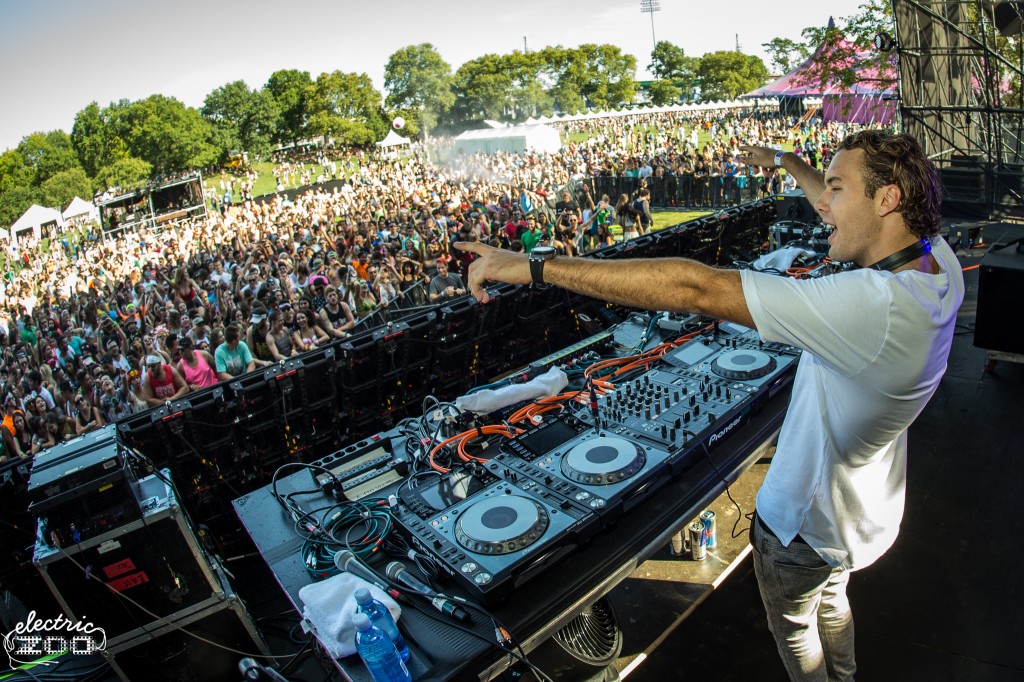 Festivals always are an opportunity to be exposed to new music or witness a set from you may never have seen before. I decided to witness the progressive mastermind known as Otto Knows and I couldn't be happier I did. His set included tracks from his good friend Alesso "Tear The Roof Up", his brand new single "Heroes" as well as his own remixes of "Starlight", and "I Can't Stop Drinking About You". After Otto it was time to see check out Wolfgang Gartner who went on to drop electro bombs on the crowd unlike anything you'll find on the Beatport top 10. It was unreal; Wolfgang Gartner had the crowd of hysteria! I later went on to catch Datsik put together the filthiest set I've ever witnessed live and I'm sure the crowd at the Hilltop Arena felt the same way before ending my day with the legend himself, Gesaffelstein at the Beatport Riverside stage.
Just because Electric Zoo closed its gates didn't mean the party was over, I headed over to Pacha NYC until the early morning hours to catch the official Afterparty featuring Lucky Date, Firebeatz and Arty! Some people may call you crazy for staying up until 4am but we appreciate that type of dedication here at TSS.
Day 2: After a short night of rest, I headed back for to Randall's Island for day 2! I started my day with the Atlanta native, Le Castle Vania who threw down for early crowd. Besides dropping a bevy of his own tracks (including a few new IDs), I noticed a heavy dose of Knife Party. He had the Beatport Riverside stage rocking until the Sick Individuals picked up where he left off with a set the was filled with hard-hitting electro. I decided to head over to Hilltop Arena to catch the Scandinavian duo known as Pegboard Nerds whose set was jam-packed with bone rattling bass! TJR was next on the schedule over at Main Stage East where his signature Melbourne style had the crowd on their feet. I have to admit my favorite part of his set had to be when he dropped his collab with Dillon Francis "F.U.C.K" and getting the crowd involved.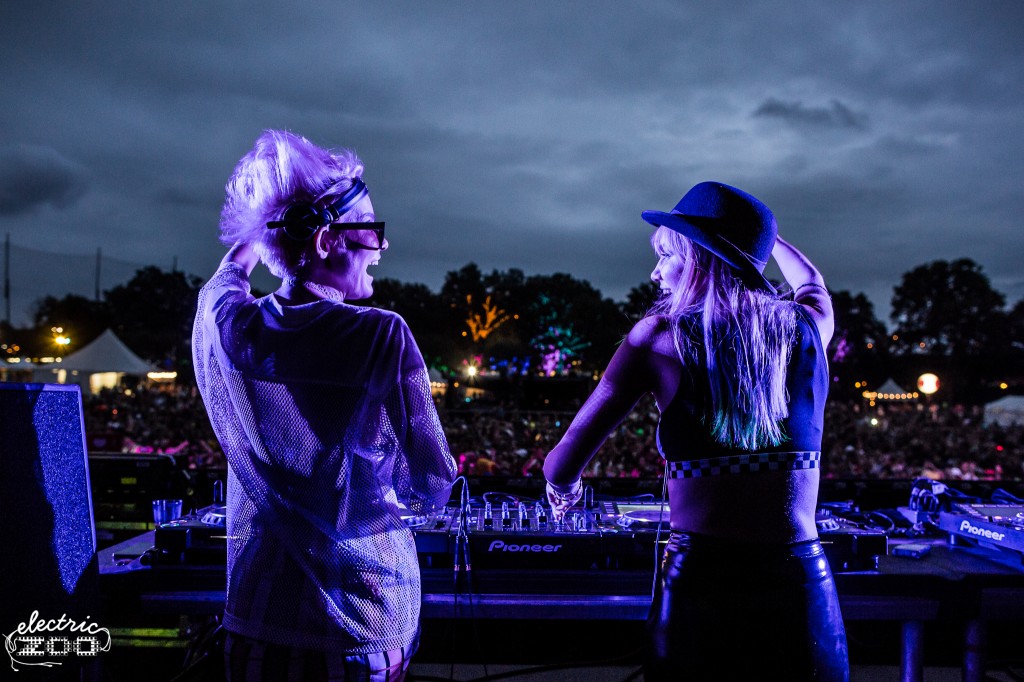 Clockwork took the decks after TJR at Main Stage East around 6 o'clock and I must say he put on a CLINIC! He dropped electro anthems such as Norm De Strips & Wiwek's "Annihilation", Dyro's "Wolv" and even dropped Bobby Shmurda's "Hot N**ga" while doing the shmurda dance! Following Clockwork was our favorite blonde twins, Nervo. The bubbly duo's set had an arsenal of festival ready anthems while including all their signature tunes such as "Sunshine Thru Rain Clouds" and "Ready For The Weekend". Following their set, I headed over to Hilltop Arena where I ended my night with Sub Focus and the prodigy out of France, Madeon.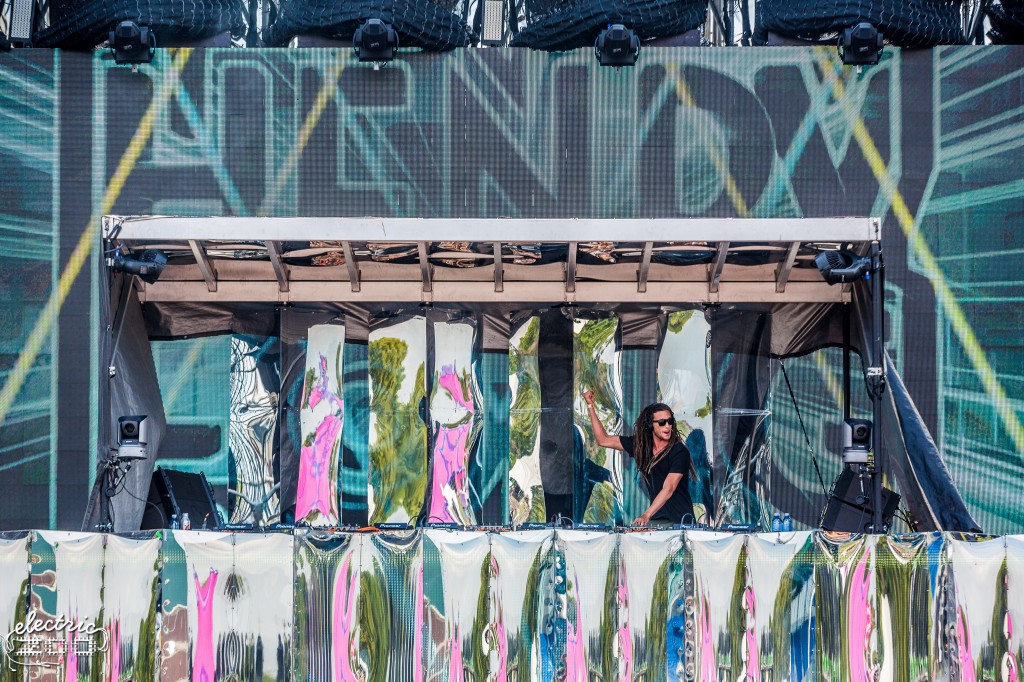 Day 3: Sunday's are never easy during a three day festival, but like they say all good things must come to an end. I started my day off with TSS favorites Henry Fong followed by Paris Blohm. They both worked their magic for the early Electric Zoo crowds; it was great to see these to making the Zoo debuts. After watching Paris tear down Hilltop Arena, I caught a bit Alvin Risk rocking the microphone before heading over to see The Chainsmokers. The duo who are actually from New York were putting together what could have been the best set of the weekend when it happened…………..the sky opened up.
Due to the extreme weather the Electric Zoo organizers, in collaboration with New York City officials had no choice to cancel the remainder of day 3. Everyone was disappointed when the news broke, but many have to realize weather is something we have no control over. It's better to be safe than sorry when it comes to the safety of festival attendees. Electric Zoo will offer refunds for Sunday only ticket holders, the Sunday portion for 2 day ticket holders, and the Sunday portion for 3 day ticket holders. In addition, ALL cashless top-ups will begin refunding tomorrow, with the $5 service fee waived.
Besides the disappointment of only having a few hours on day 3, I must say I had a great weekend. I witnessed some amazing sets and met some great people. That's what music festivals should be about. The one thing I must say that did standout to me was how the earlier acts out preformed the most of headliners and I feel many will agree with me on this. I guess it's simply because these newer talents know they need to seize the opportunity. Festival goers easily recognize that and appreciate it. I hope Electric Zoo will be around for 2015 and if I is with the luck they been having lately, I think its best we change it to a 2 day festival.
Live Sets:

Comments
comments