When Dirty South's debut album Speed of Life came out in March of 2013, fans were awestruck. Listeners were been treated to an album which focused on beautiful melodies and uplifting anthems. Dirty South's sophomore album and debut film (lets call it a project, masterpiece) has taken things to a whole other level.
To provide a backstory, Dirty South when writing his upcoming album With You felt like he wanted to push the boundaries and do something more. For somebody who finds themselves surrounded by a community of button-pushers and laptop-composers, it's incredibly easy to fall into the trap and get creatively lost with all the regurgitated white noise. What Dragan Roganovic has done here though is jumped out of the trap and escaped confinement. Scoring, writing and directing an entire film to accompany a twelve track album of all-original music, most of which have been written with live instruments and bands, has put Dirty South at the forefront of fans' attention.
The short film 'With You' is out today on iTunes.
We got the chance this morning to ask Dirty South about the creative process for his album and movie. Between selecting live bands to work with and doing the sound for the entire movie whether it be birds tweeting or footsteps, every step of the way this has been Dragan's project through and through.
DS: It was very satisfying to create my own movie, and also overwhelming at the same time because it was my first time doing something like this. In the begining nobody was able to understand that a DJ could just go and make movies. It's sort of like when an actor says they want to sing. Nobody understood the concept and thought I was just going to get someone to do a music video (laughs). At the same time though it pushed me. When somebody says they don't believe in you it can go two ways. You can go and sit in the corner and cry or you can say fuck it and just do it anyway to prove that it can be done.
The film itself is pretty spectacular, and tells a less than normal story of boy and girl. After an interplanetary girl saves an artistically talented boy that is hit by a truck, the two fall for one another before the girl must leave for risk of being exposed. As years go by, the boy grows up and the film follows his journey to find her again. The film is absolutely beautiful and gets us even more excited to see fans reactions upon release of the album, which we promise is just as stunningly gorgeous as the forty minute film to accompany it.
DS: When you write a song, it feels like there's a story, just in a really short period of time. When you do something like a short or full feature film it's much more expanded; I think the concept is the same. I don't like to make nonsense tracks. Lately I feel like I'm growing up, so I like to make music that has a lot more depth so that's why I feel that music and film are very connected. Even from a technical aspect, a song begins is how a movie does: as an idea. Then you write some chords. You start recording the instruments. It's the same thing with a movie; you start writing the script, start shooting and so on. Slowly you piece it together just like a movie. It's a very very similar concept.
Don't fret though. Today you can buy the film on iTunes, and the album is well on its way via Astrelwerks. Already, singles 'Unbreakable', 'Tunnel Vision', and 'With You' can be heard.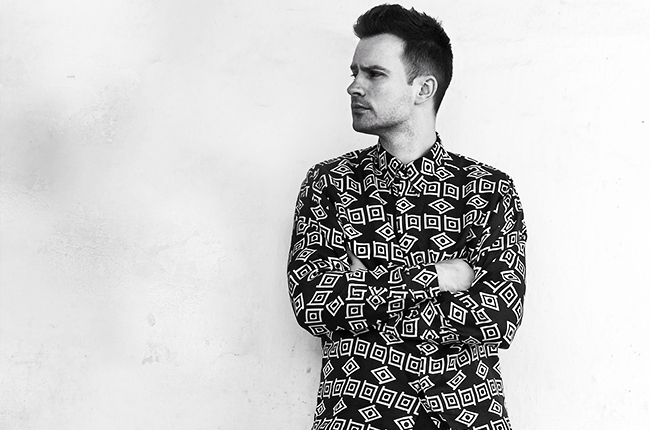 On the album itself, a handful of fresh, upcoming bands are featured. While Dirty South produced the album, live instruments were tracked to create create a beautiful collection of songs.
DS: My idea with this album was to work with people that are new and fresh and haven't necessarily been through the industry. To put it simply, I wanted to work with really talented artists that don't care about anything else other than just making music. It feels like sometimes the bullshit can get in the way, and I really just wanted to make good music. It was awesome to work with bands like FMLYBND and SomeKindaWonderful as well as Kids Without Instruments who are just a couple of kids from Long Beach who are just so young and so fresh and they just make music, they don't care about the industry nonsense. It was really refreshing to see people that don't care about anything else, just the music. It was cool because they got my vibe even though they come from different worlds but they definitely adapted and adjusted. We were all out of our comfort zones but we all had a really good time making the tracks.
The movie flows incredibly well, and the tracklist for the album is the perfect soundtrack to the story. With singles from the album already out and more on the way, there won't be any slowing down for the album.
DS: We're gonna release the title track 'With You' as part of the pre-order and possibly a couple more sections of the movie as music videos. I'm actually cutting together a music video for 'With You' right now (laughs). It's crazy, when you really want to do everything yourself you really do have to do everything yourself. I co-wrote the movie with a friend but I edited it, produced it and did all the sounds in terms of the mixing. Everything from the birds tweeting to footsteps was important to me and the sound had to be just right. If the sound is great then people don't even think about it, they just feel like they're there watching something happening; it feels real. As soon as you hear bad sounds, I think it takes you out of the movie. It doesn't matter how good the picture is, sometimes the sound is more important.
"Follow" Dirty South: | Facebook | Twitter |
Comments
comments