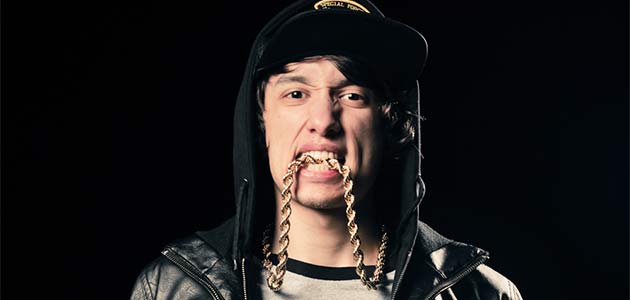 Saturday night in Austin, Texas two of our favorite bass DJ's got into a bit of a scuffle.
Caked Up was playing a set to over 2,000 people at Foam Wonderland and Crizzly, an Austin resident, was in attendance as a guest. According to sources backstage, Crizzly reportedly began messing with Caked Up's CDJ's, and Oscar Wylde was not pleased.
In the following video we can see Crizzly reach for the CDJ and Oscar just goes HAM, and although we don't see it happen Oscar gets on the mic and yells "Yo Crizzly just got punched in the face!" apparently proud of his barbaric retaliation.
This is my personal commentary on the matter:
I love Crizzly, he's a great guy. I don't like Oscar, he can be a huge tool.
I'm sorry this is all getting out now. I'm really disappointed in someone who I thought was my friend.

— ?CRIZZLY? (@crizzly) September 2, 2014
I'd also like to clarify I was 100% sober… hadn't had one drink all night.

— ?CRIZZLY? (@crizzly) September 2, 2014
That being said, no one should mess with a DJ's mixer in the middle of their set, especially if they're headlining in front of a huge crowd. Even so, resorting to violence IN THE MIDDLE OF YOUR SET, and then bragging about it on the mic just makes you look like a damn child.
Violence solves nothing, but neither does running your mouth. Nobody wins. #shitty

— OSCAR WYLDE (@OMFGITSOSCAR) August 31, 2014
But I guess I can't say I'm surprised by childish behavior from a guy who garnered all of his fame by posting duck-faced selfies on Instagram and Vine.
Source: Edm.com
Comments
comments