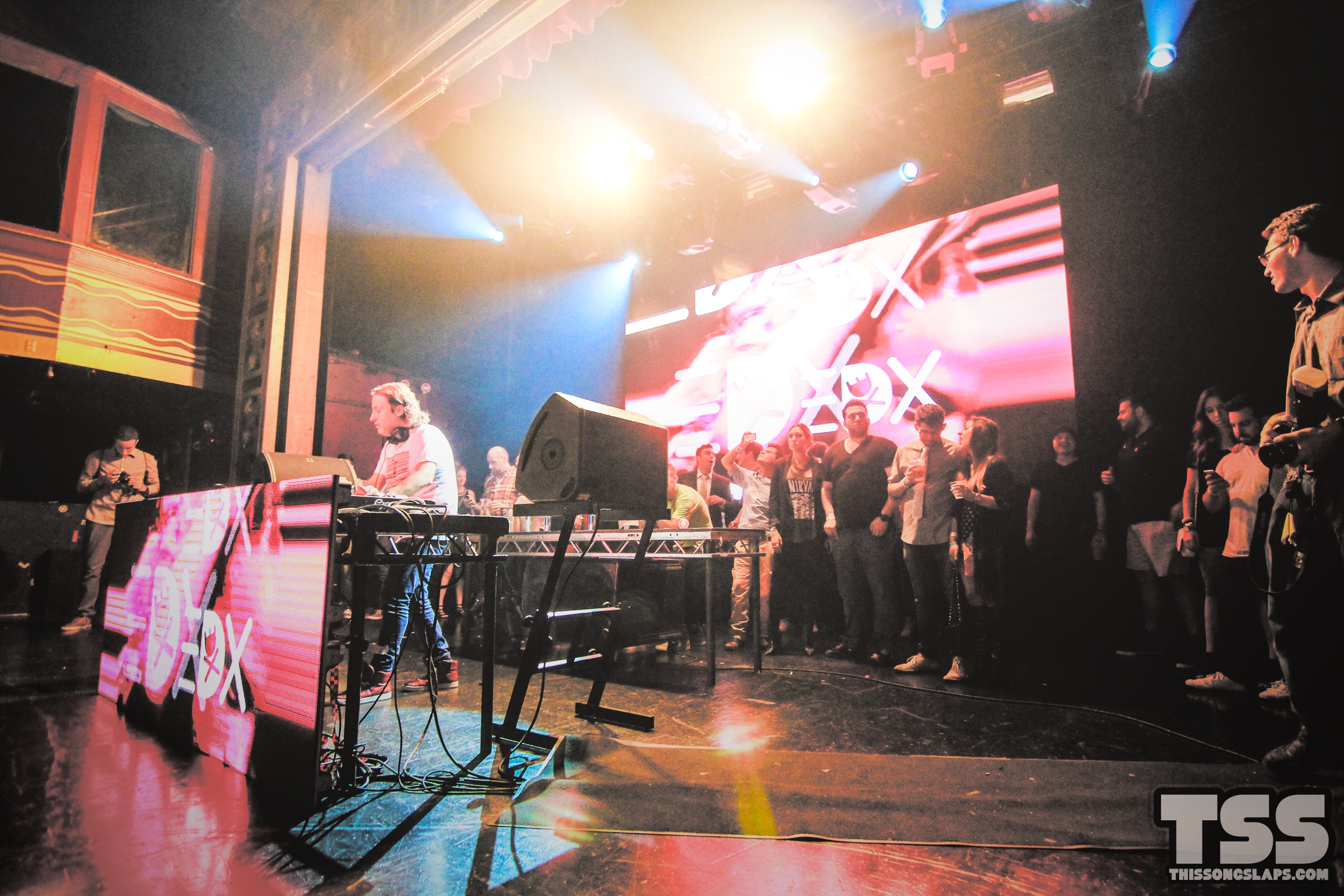 Last month TSS had a chance to spend a night with EDX in New York's very own Webster Hall.
By now, if you've been able keep up with a few of your favorite artists podcasts, you should be familiar with EDX's minimaly deep but yet soulful tracks such as "Make Me Feel Good", "Breathin'", and "Cool You Off" as they've been wrecking the 1001 Tracklists charts this past year.
EDX – Cool You Off | iTunes | EDX for DJ Mag Top 100 | Vote |
This week we have a very special gift for all of you who like to chill-out past 2AM.
EDX's 'No Xcuses' Podcast 182 features nothing but the best of deep and progressive. For someone who's been in the game as long David Guetta, Tiësto, and so on, you can always trust this Swiss man to curate your late-night after-hours musical needs.
When I first met Maurizio Colella (EDX), he offered me a swig of grey goose as well as a mixed drink straight after his performance at Nocturnal Wonderland 2013. Fast forward to July of this year, I asked if he wanted a beer and told me that he doesn't drink and went on how staying sober during his travels keeps him going day-in and night-out.
A stellar performance that went on from midnight til 4 in the morning, keeping all fans grooving their feet whether it was dirty deep tracks to this years' uplifting festival anthems. Be sure to catch EDX whenever he's in your city to experience house music at it's best, if not, keep it on lock to his SoundCloud as 'No Xcuses' is podcast worth wating for every week.
EDX – No Xcuses | Subscribe On iTunes |
1. ID – Mistakes I've Made (Original Mix)
2. The Prototypes ft. Amy Pearson – Don't Let Me Go (Jade Blue Hard Mix)
3. Dr. Kucho & Gregor Salto – Can't Stop Playing (Oliver Heldens & Gregor Salto Remix)
4. Oliver Heldens – Koala (Original Mix)
5. My Digital Enemy – Bassline Soundz (Original Mix)
6. Duke Dumont – Won't Look Back (Shadow Child Remix)
7. Sandy Rivera – Bang (EDX's Ibiza Sunrise Remix)
8. Pryda – Axis
9. Coldplay – A Sky Full Of Stars (Sultan + Ned Shepard Remix)
10. Mightyfools – Shaolin (Original Mix)
11. Gregori Klosman, Albin Myers & Tristan Garner – Pressure (Original Mix)
12. Steve Angello – Wasted Love ft. Dougy from the Temper Trap (Original Mix)
13. Andrew Bayer – The District (Original Mix)
"Follow" EDX: | Facebook | Twitter | SoundCloud |
Comments
comments