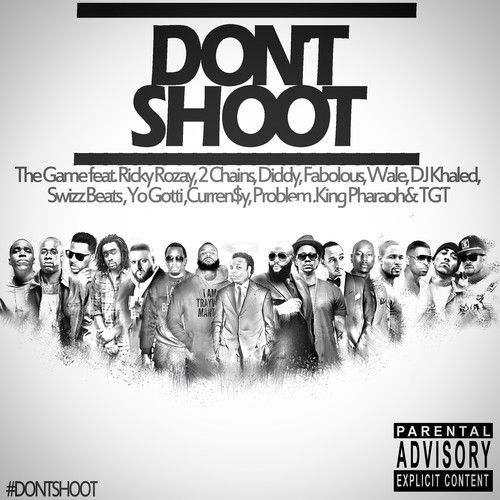 You've seen the story. Michael Brown has been all over the news for being the latest African American being gunned down; this time by the police.
I'm not getting into the details. we've here for the music. Read up on the story via the link above if you'd like.
The Game didn't take the situation lightly and recruited some of the biggest names in hip-hop including Rick Ross, 2 Chainz, Diddy, Fabolous, Wale, DJ Khaled and Swizz Beatz to assemble for a heartfelt anthem titled "Don't Shoot" released via iTunes.
These artist flow seamlessly throughout all six minutes of this anthem expressing their feelings towards this situation and similar situations that have occurred throughout history dating back to Emmett Till's murder in 1955.
The Game – Don't Shoot feat. Rick Ross, 2 Chainz, Diddy, Fabolous, Wale, DJ Khaled, Swizz Beatz… | iTunes |
Comments
comments