It looks like someone needs to teach MAKJ a thing or two about history.
Either that or how to read German.
MAKJ posted a happy-go-lucky photo earlier of him standing on top of a Holocaust memorial called "The Memorial to the Murdered Jews of Europe" with a giant smile on his face.
Judging by the comments, his fans were not happy. Not a great look.
Am I offended? No. However, the comments from fans did catch my attention.
Later, MAKJ took down the post and wrote an apology. Luckily we grabbed a screenshot.
What's your opinion on this?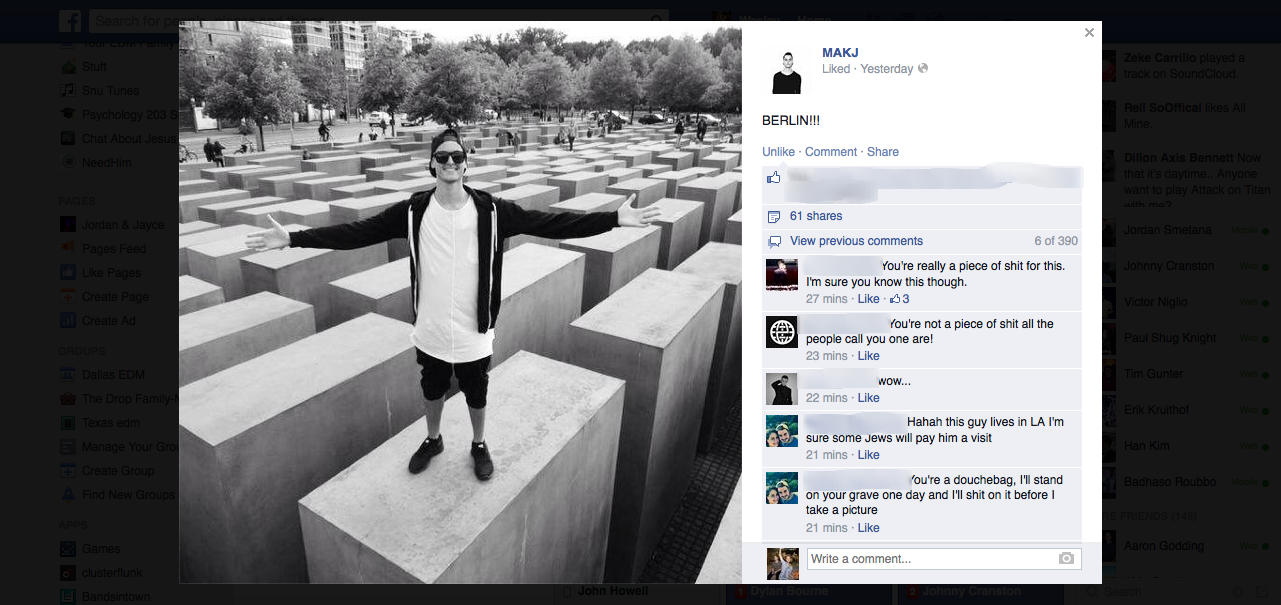 Comments
comments