Zomboy has been a pioneering artist in dubstep and his music is held in high regard throughout the community. After a much anticipated wait, The Outbreak has finally been released on his label Never Say Die. TSS was there to cover his final show of The Outbreak Tour at the Ogden in Denver, CO. I was absolutely floored by the energy Zomboy brought to Denver. Before the show started, I got to sit down with the legendary producer and discuss life on the road.
Sean: How was the tour?
Josh: Amazing. Its been so good.
Sean: Did it go as well as you wanted it to?
Josh: Way better. I didn't know what to expect doing a whole bus tour with production. It's a big step from just flying out and doing a few weeks of shows to flying out and doing the whole thing, the whole package. Its all worked out really well. Most shows have been sold out or very nearly sold out. So turn out wise, its been amazing.
Sean: Is there a certain city that you played in that you liked the best or a venue you were most impressed with?
Josh: The two top shows for me on this tour have definitely been Boston at the House of Blues and Detroit, Royal Oak Theatre which were both just insane. Huge, beautiful venues, both sold out. Everything about them was just incredible.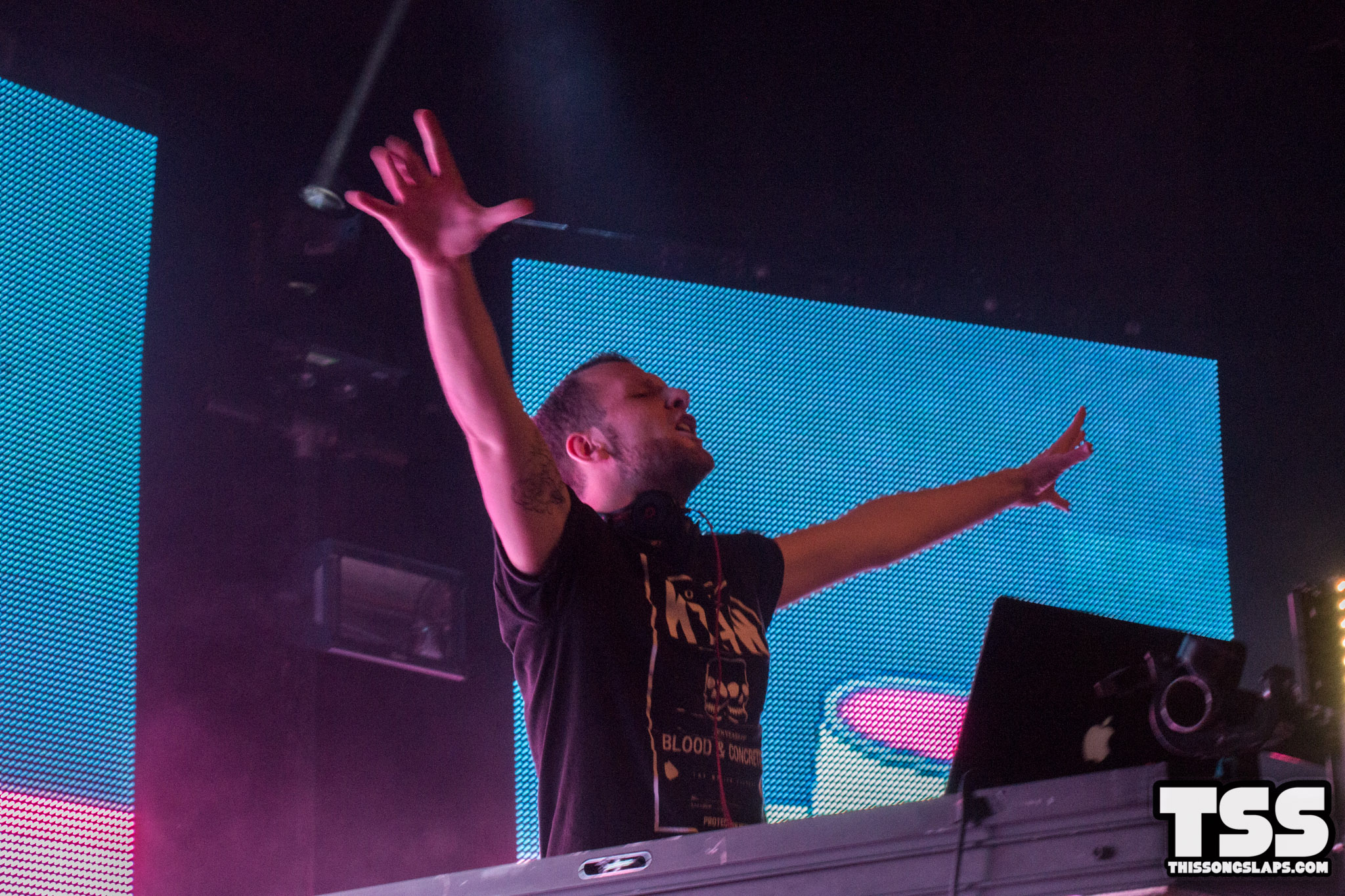 Sean: What are some of the difference between playing shows in the UK compared to the US.
Josh: Well first of all I never play in the UK. I live there but I never play there. Theres just not the scene for it anymore. It kinda birthed dubstep and bass music but they let go of it very quickly and moved on to the next thing. Thats the thing with England. The problem with England is these big scenes start, we're one of the innovators of modern music, and we start all these things, but we don't follow them up. We just kinda stop there. We like raise it a little bit and then we're just like "Oh its not something new" and toss it to the side. But when it does catch on in America, it takes a lot longer but when it does, it sticks around for ages and just grows and grows and grows. The difference between Europe and America is there are a lot more hardcore fans out here. Without trying to offend and step on too many toes, Europeans are a bit more… I'd say spoiled because they just have so much stuff coming at them they don't know what to like and follow.
Sean: You've put a lot into the production of this tour, as far as visuals and all that, what do you have to say for it?
Josh: We've just come in with a low level of production, its our first time doing it so we didn't want to just blow all our money doing like a BIG stage production. We definitely put a lot of time into the animations, because the whole point of this is that all the tracks have their own animations and things get drawn up for specific songs. I'll admit its been kinda hard because as the tours progressed I've added so much new material. Stuff that I've been writing on the road, stuff other people have been sending me, I've got these gaps in animation that need to be filled. I've been working a lot in final cut and I've been making my own animations in final cut to fill in the gaps. But there's only so much you can do on your days off.
Sean: So I've been wondering if you feel pigeon holed in your genre. Have you ever felt like you wanted to get more creative and come out with different stuff but felt like you had to make a specific kind of music?
Josh: Yes. Its tough because when you get your name in and you're looked at as one of the kind of innovators of a specific genre, its very hard to kind of break away from the genre without pissing people off. I've done it and thankfully a majority of my fan base has been willing to move along with me. Like I've never really just got up and left the scene. I've just tried to dip my toes into different parts of the scene just for my own peace of mind, cause I kind of do the same thing over and over again and it can just be torture. When you do the same thing over and over again you might as well just be working a 9-5. Just doing the same thing, and just doing it to much and not enjoying it. So I make a lot a lot of stuff. Stuff people will never hear or see the light of day, but just to keep myself sane, I write a whole lot of weird stuff. Just to stay on top of my production, and my creativity in a different area. But ya, people do get pretty heated when I try to do something different. But I'm not going to stop. People can shout at me as much as they want, but they'll just have to like it or not, to be honest. I'm not going to be doing the same thing over and over again, who wants to do that? No one wants to do that.
Sean: So what would be your top bands right now that aren't EDM?
Josh: There's an amazing group called Half Moon Run. Cause when I'm not on the road or on stage or writing, I don't listen to electronic music at all. I don't like to draw influence from electronic music. I like to draw influence from everywhere else on the music spectrum. So I listen to a lot of like indie/folk/rock, anything with no electronic influence in it.
Sean: Do you have your eyes on any upcoming producers?
Josh: This is another thing that is really hard to stay on top of when you're out on the road. It's almost impossible to keep your ear to the ground cause you're just constantly doing your own thing. Not necessarily up and coming, I mean he's been established but someone who certainly deserves to be far bigger than they are is MUST DIE! He's a guy on my label that is just an incredible producer. He's just amazing, he's so multi-talented throughout the spectrum of music. He produces all kinds of stuff and nails it every time. Somehow he just hasn't gotten that status that he needs yet.
Sean: People say that EDM is just a fad and is just going to die out. What do you think about the future of EDM?
Josh: No. Its had to much of a slow struggle to just die out. Looking at it now you wouldn't think it had a struggle. But looking at it now, dance music in general has always been really underground. Its only been in the last 5 years that its kind of started erupting. I think it's too much of a worldwide accepted thing to just die. There'll be a festival in any single country and if it's a dance festival, it'll be the most popular. It's just getting stronger and stronger. The pioneers of the entire dance music industry are very forward thinking. They're always developing, they're always making it new and exciting. It's never going to really get stale. There's moments in a period of a genre where it might feel like it's stale, and then someone will come along and re-invent it again and then its really exciting again. It's just going to keep doing that, I think.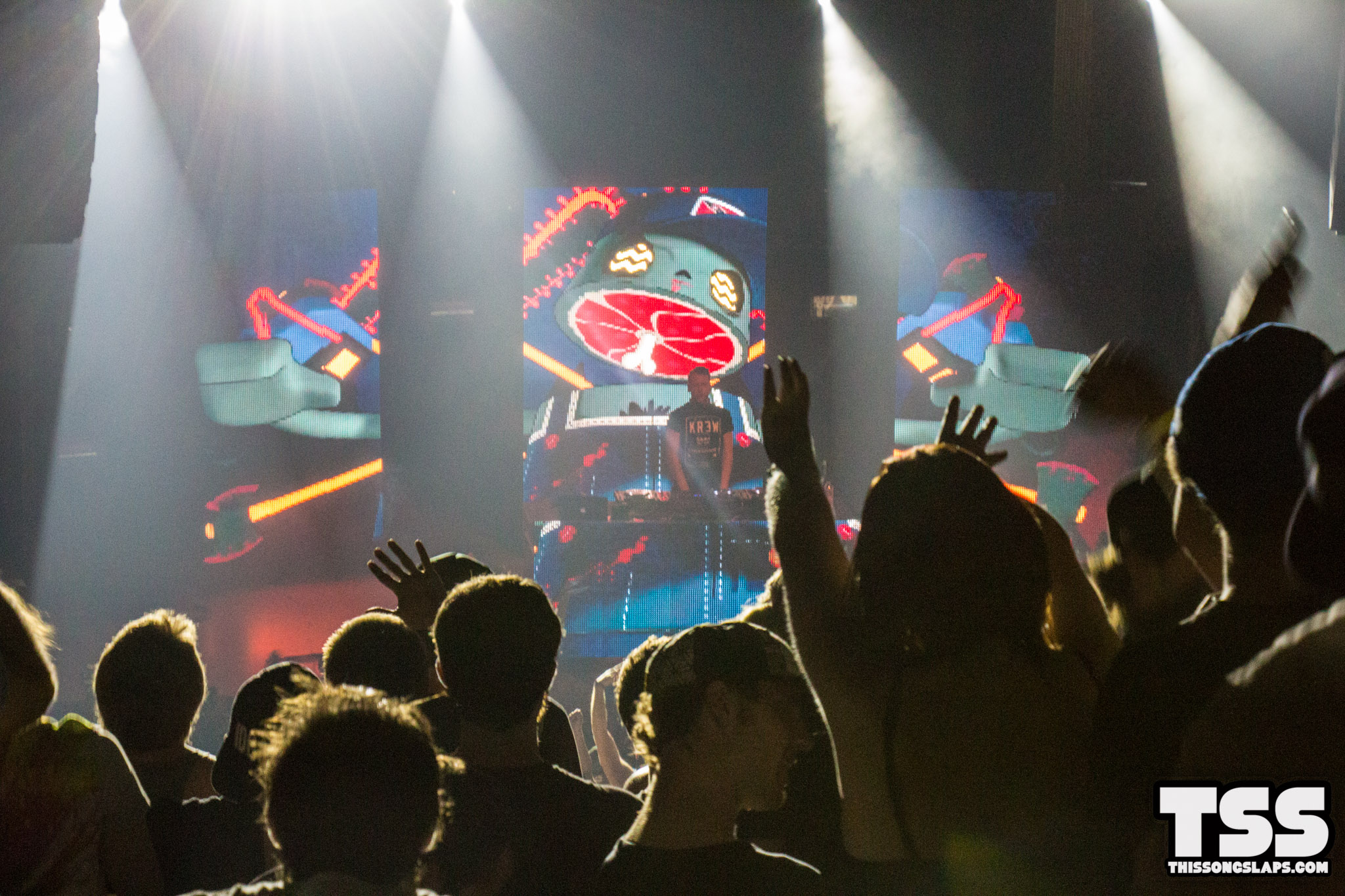 Zomboy – The Outbreak | Purchase |
"Follow" Zomboy: | Facebook | Twitter | Soundcloud |
Comments
comments