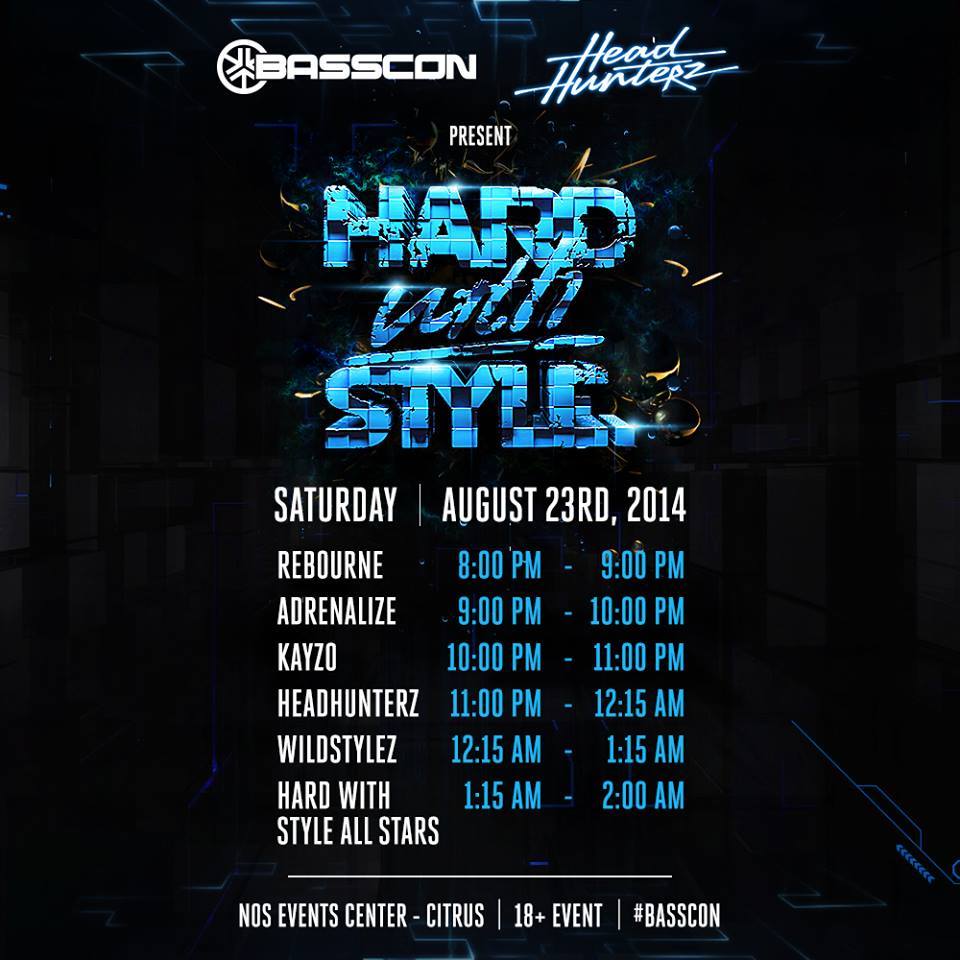 This Saturday! Avid fans of the harder styles of dance music, if a friend hasn't already told you about the first ever 'HARD WITH STYLE' debut event in Los Angeles, it's time to reconsider.
On the 23rd of August, Headhunterz, along with Wildstylez, Kayzo, Rebourne, and Adrenalize will be taking on the NoS Center, San Bernardino. Set times listed above and below along with a throwback track that started it all.
See y'all crazy motherf*ckers Saturday. Be sure to save some energy for aggressive reverse fist-pumping and elbow thrusting during Kayzo's set before Heady, as well as stick around for what it seems to be a back to back to back to back to back set with all the performers for the 'Hard with Style' allstars timeslot.
Timeslots:

Rebourne 8-9
Adrenalize 9-10
Kayzo 10-11
Headhunterz 11-12:15
Wildstylez 12:15-1:15
HWS Allstars 1:15-2
"Remember this one? It's where it all started: HARD with STYLE" – HeadHunterz
Headhunterz, HARD WITH STYLE at NOS Events Center 8/23 | Tickets |
a Rafflecopter giveaway
"Follow" Headhunterz: | Facebook | Twitter | SoundCloud |
Comments
comments