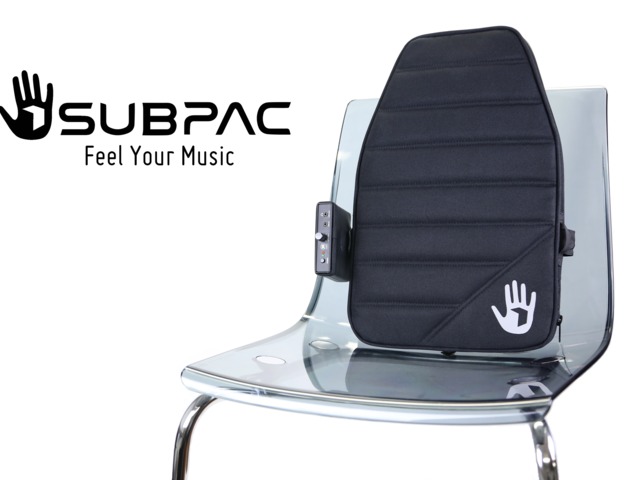 Yes you read that correctly, there's a giveaway in this post! But before we get to that, I need to tell you guys about my experience with my SubPac. So sit back and read this review, while you anxiously await to get to the bottom so you can find out how to get one for yourself.
When SubPac first reached out to me I was ecstatic. I kept hearing about how amazing their product was and how life changing it was to hear and FEEL music, blah blah blah.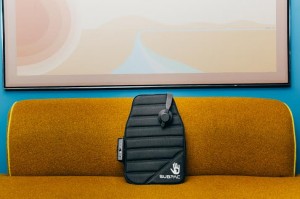 I usually don't get too excited about things like that when people tell me about them but this was different.This wasn't just someone pitching headphones to me, this was someone telling me I could feel music…in my own home.
Personally, I love going to shows and feeling the speakers shake the venue. I love that violent, yet soothing, vibration of bass all around me. I never imagined I could get that feeling from the comfort of my own desk while working or relaxing and listening to my favorite tunes.
When I got my SubPac, the first thing I did was crank it up, find my favorite bass heavy track and let the games begin. From the second the song started you could feel everything! It was like experiencing music for the first time and falling in love all over again. The highs, the lows, just every portion of the song was giving me chills down my spine while my ears were engulfed in my favorite sounds.
My jaw dropped. My eyes opened wide. I couldn't believe what I was feeling. This product really did live up to everything producers and music lovers were talking about. I couldn't just leave it to the bass heavy dubstep sounds though. I tried deep & tech house, trap, drum & bass, trance, and every other dance music genre imaginable and they all were enhanced by the feeling of the SubPac.
Time to get down to the nitty gritty. While some of you may be looking at this like – "It's a hefty price tag" – you have to remember what you're getting out of it. A quality, comfortable and portable product with a long lasting battery life that can enhance your overall musical experience – which is also nearly silent to outside listeners so you won't bother the neighbors.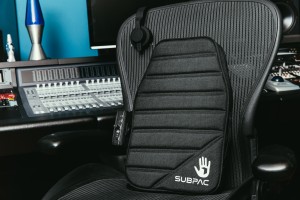 If you're a producer this helps you tenfold in regards to knowing what your finished products are like. If you're a music lover, this changes everything you've ever known about enjoying your favorite songs.
NOW comes the fun part! Want to win a SubPac S1 (Seat Back) from TSS? You can! Follow the instructions and enter in our Gleam contest below and you could win your very own SubPac. The contest starts right now and the winner will get announced next Thursday night! Have at it!
SubPac Giveaway
It's the feeling that matters… SubPac | Bass, It's the FEELING that Matters from SubPac on Vimeo. "Follow" Subpac: | Facebook | Twitter | Website | Follow @JDUHAM
Comments
comments