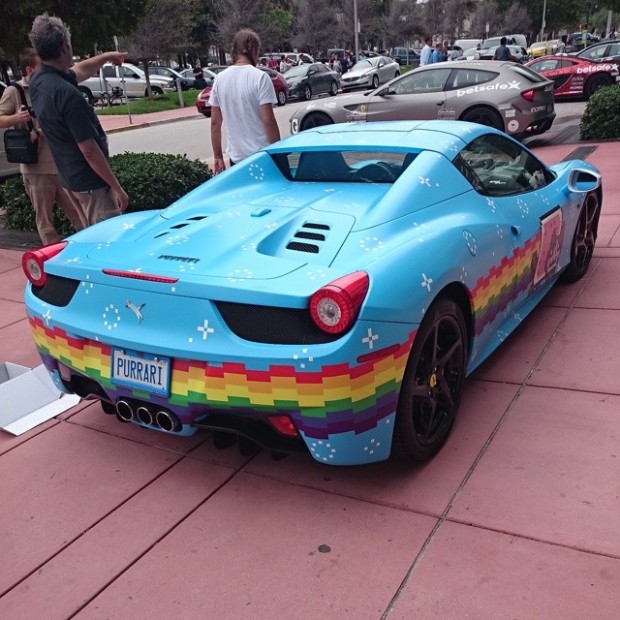 It looks like Deadmau5 kissed the Nyan Cat Ferrari 458 goodbye just in time.
According to Mau5′ Twitter, he received a cease and desist order from Ferrari because of the custom Purrari emblems and floor mats on his Ferrari 458.
Deadmau5 mentioned that Ferrari was pissed when he brought his car to the dealership, but I never thought that they would take it this far.
RIP Purrari.
I wonder if the jackass lawyer at @FerrariUSA who sent us a "cease and desist" letter over the purrari is un-butthurt now that I unwrapped.

— deadmau5 (@deadmau5) August 27, 2014
Yeah it was mostly about the custom floor matts and the custom purrari badges. Whatever. It's just a normal ass 458 now. All good.

— deadmau5 (@deadmau5) August 27, 2014
Comments
comments