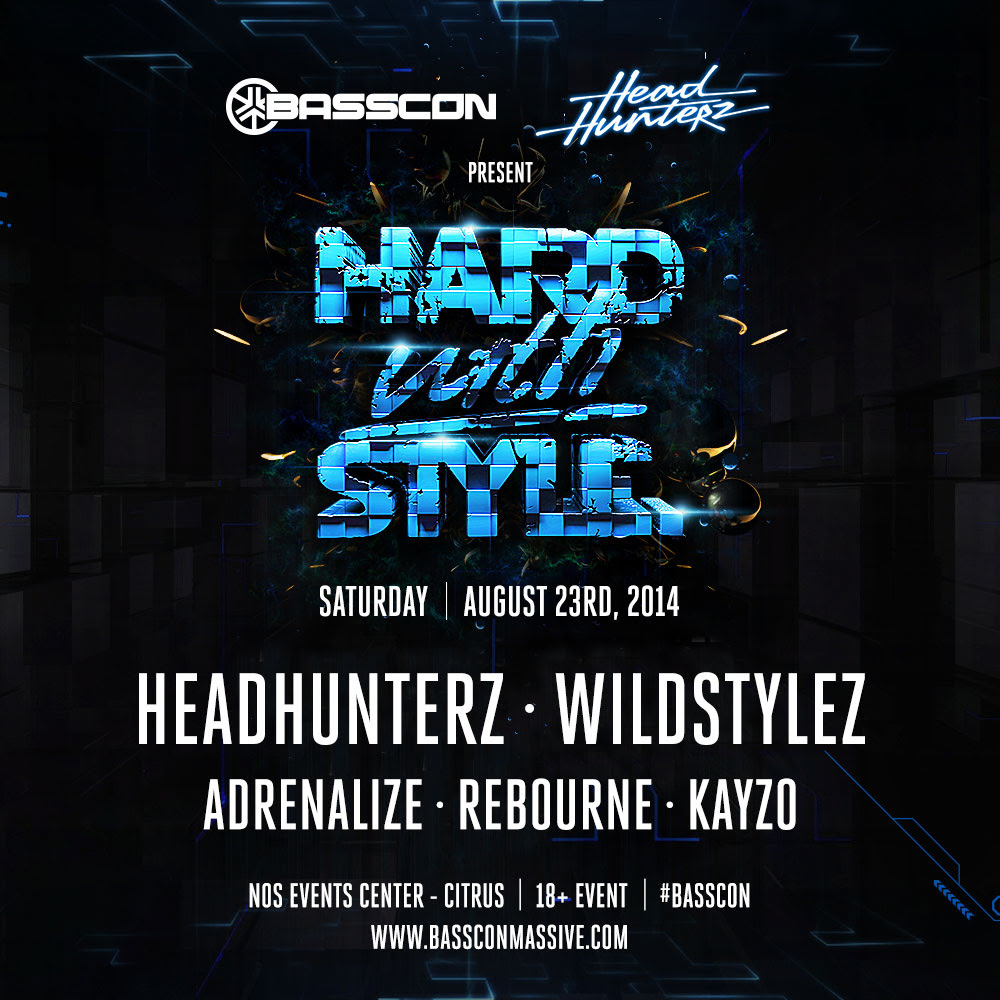 Hard dance fans of Los Angeles, what treat Headhunterz has in store for us all on the 23rd of this month.
Not only is this the debut of the first ever 'HARD WITH STYLE' event in the United States, it will be the largest hosted hard dance event to date with an expected capacity of over 5.5k fans.
To where might this all be held? The same place in which all your past and locked up memories of Insomniac's Wonderlands' of years ago, the good ol' NoS Center (Citrus Stage).
Below is the presented lineup featuring Headhunterz himself and TSS regular, Kayzo, who will insure you will get a smooth taste of hardstyle, trap, and all types outlandish production Kayzo provides. Others on the lineup include Rebourne, Adrenalize, and Wildstylez.
Go grab your tickets quick at an estimated $50 as this event is expected to sell-out. As well as catch up on some 150BPM tunage with the latest 'HARD WITH STYLE' podcast episode 36 with Wildstylez.
LINEUP:
Headhunterz
Wildstylez
Adrenalize
Rebourne
Kayzo
Headhunterz, HARD WITH STYLE at NOS Events Center 8/23 | Tickets |
HARD with STYLE – Episode #36 | Download |
Tracklist:
1. Bass Modulators ft. Vice – Save the Day
2. Rebourne & 3lau ft. Bright Lights – Outlands vs How You Love Me (MashUp)
3. Wasted Penguinz & Rebourne – Fuck Yeah!
4. Tove Lo – Habits (Omegatypez Bootleg)
5. Frontliner – Beam Me Into Space
6. Outlander – Dreamer
7. Code Black – Unleash The Beast (Defqon.1 Australia Anthem 2014)
8. Dash Berlin & Jay Cosmic ft. Collin Mcloughlin – Here Tonight (D-Block & S-te-Fan Remix)
9. R3hab & Eva Simons – Unstoppable (Wildstylez Remix)
10. Dr. Rude – Shakedown
11. Project One – Art Of Creation
12. A$AP Rocky – Wild For The Night (Psyko Punkz Bootleg)
13. Frontliner & Zany – Shock
14. D-Block & S-Te-Fan ft. MC Villain – Evolutionz (Ran-D Remix)
15. Unknown Analoq – Blackout (B-Front Remix)
"Follow" Headhunterz: | Facebook | Twitter | SoundCloud |
Comments
comments