This year Dancefestopia Music Festival returns for a third year this September in downtown Kansas City. This year Dancefest will be taking place September 12-13 with the company of an absolute killer lineup, without-a-doubt their best one yet. Capitalizing on quality electronic music as well as solid talent. Residing along the Missouri River at Berkley Riverfront Park, the Dancefestopia experience has grown exponentially as far as camping and production. The headlining artists on this year's bill are all ones that you should definitely make an effort to see with acts like Flux Pavilion, Carnage, Excision and ETC! ETC!, among plenty of other big names. Purchase Tickets: HERE

There's one group you truly DO NOT want to miss at this years Dancefestopia. Wonder who might that be? That's the Toronto-based trio Keys N Krates who formed back in 2008 out of sheer desire to do something different, something that would set them apart. The Toronto-based trio – comprised of the high-energy Adam Tune on drums, synth-master David Matisse on keys, and internationally award-winning Flowinsky on turntables – when formed began by locking themselves in a rehearsal room for six months to create and finesse their unique sound and identity that defines them as artists. They wanted to take the remix/electronic sound out of the studio and onto the stage, creating a new live electronic experience. Something that is quite refreshing for the scene.
Starting as a mainly live act doing live re-works of rap and house tunes, the group eventually moved into making their own beats and translating those into their live show. The result? A blend of rap beats, trap and electronic music instilled in their melodies being played live before your very eyes. Keys N Krates collage raw samples and twist them with live instrumentation, creating a truly unique live dance party that never stops. With some live off-the-floor mixtapes, three self released EPs ("The Blackout", "Lucid Dreams" and "SOLOW") and a slew of remixes under their belt, the outfit is set to release their new upcoming EP "Every Nite" on Dim Mak Records in fall 2014 which will follow the release of their single "Are We Faded", which will be officially released August 26th.
ThisSongSlaps.com have teamed up with Borda Productions to give away tickets to their upcoming event, Dancefestopia 2014.

We will be giving away 1 pair of tickets to the festival which will take place on September 12-13 at the Riverfront in downtown Kansas City, MO
*See Lineup Flyer Above*

You can enter the giveaway through the widget below.

This event is ALL AGES
Giveaways ends Thursday, August 28 at 2PM CDT
Purchase Tickets: HERE
Dancefestopia 2014 Giveaway
Check out our Pre-Festival Interview with Keys N Krates BELOW!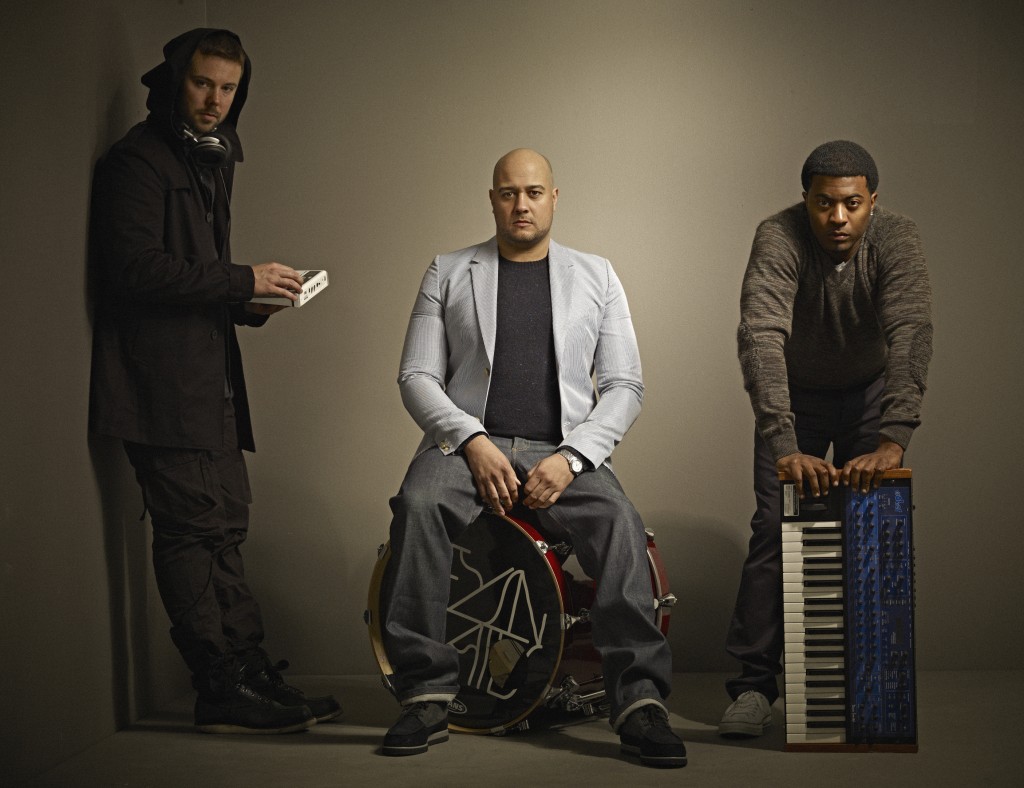 Here's a little preview interview from the guys themselves as they are getting stoked to play for Dancefestopia Music Festival this September in Kansas City.
This is your first time playing at Dancefestopia, compared to playing larger scale festivals how does one like this compare? This midwest crowd sure does know how to get down though!
Matisse: We love playing festivals of all sizes and sometimes the smaller ones are the best ones. We also love the Midwest. Probably one of the rowdiest places to play out there.
For those unfamiliar, how would you best describe Keys N Krates music or style for those who may not have heard your harmonized electronic and trap infused hip-hop before?
Flo: We basically make weird rap beats that often have melody or at least some emotion to them, and hopefully make you want to dance.
In the studio, do all 3 of you play roles in production, just like the live setting? Or is there someone that is more of the producer out of the group?
Tune: All 3 of us are 100 percent involved in the all steps of the production.
Stage presence like yours is hard to come by and you connect so well with your crowds. Do you guys take pride in that? What's it like up there for you guys? Does it ever feel different?

Matisse: We are really into what we are doing up there and I think that energy usually rubs off on the crowd. We definitely take pride in that because we want it to be an experience when you come and see us play.
You guys got your new "Every Nite" EP release coming up soon, excited? Which track are you most excited for everyone to hear?

Flo: Honestly, all of it. We are super proud of the whole ep because we think it's a great listen all the way through. We didn't compromise anything. We just made the exact kind of ep we would want to hear from us.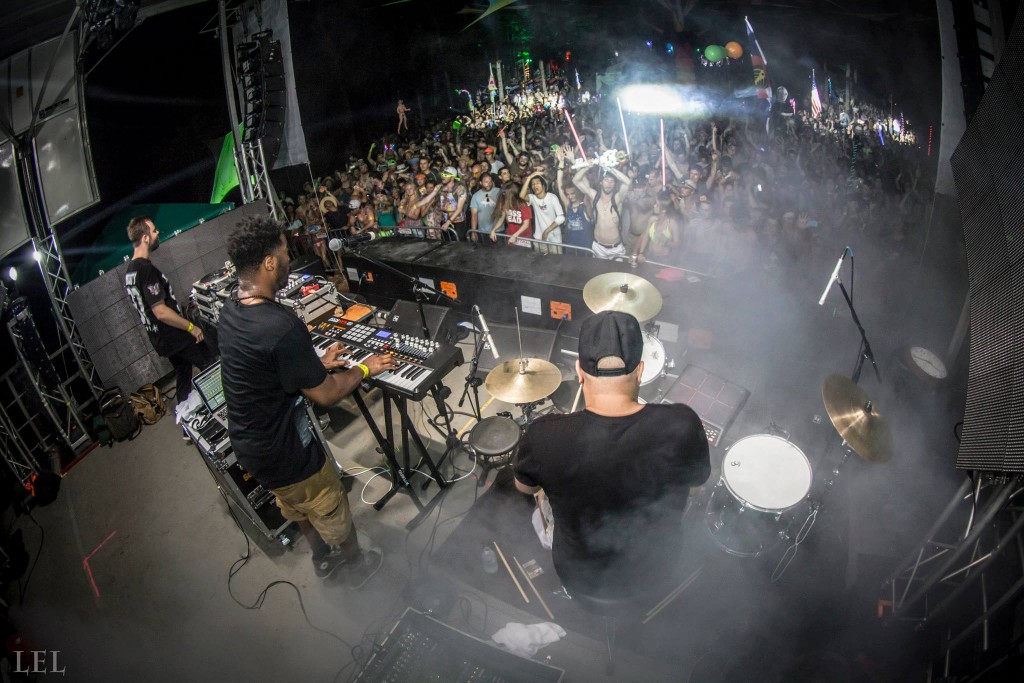 Photo by LiveEditsLab
Personally, I have been a huge fan of Keys N Krates ever since they really came into existence. From hearing their first mixtape they put together "Live Re-Mixing 101" to some insane remixes, to hearing their stunning mix they put together for Diplo & Friends and beyond. It's been a trip in itself to see how far they have grown as artists with their sound and talents. Earlier this summer, I finally had the pleasure to see the guys live at Wakarusa and they absolutely blew me away. So much that I ended up skipping out of two other acts I was planning on seeing, just so I could go jam with Keys N Krates once more on their second set at the festival. Truly one of the best live acts I've seen. Yes, including Disclosure. Trust me when I say this, Kansas City, you guys are all in for treat.
"Follow" Keys N Krates: | Facebook | Twitter | Soundcloud |
"Follow" Dancefestopia: | Facebook | Twitter |
Comments
comments