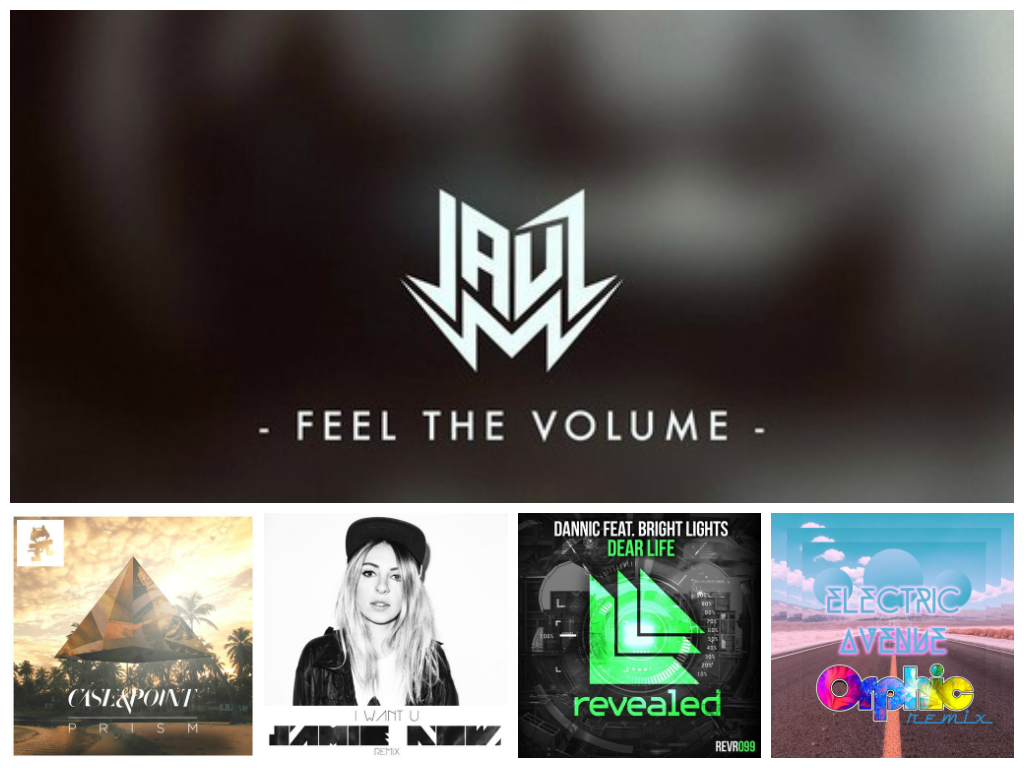 It's been quite some time since I've been able to sit down and crank out a mega post for the TSS Fam. But I'm back and about to blow your mid with not 3, but 5 must hear tracks that quite possibly slipped past your ear. We have everything ranging from future bass, to future trap, to hard electro and even some funk. Check out the short descriptions of each track below and get your weekend playlists finalized.
Jauz – Feel The Volume (Original Mix) | Download |
Let's kick it off with some Buygore and future bass! The rubbery bassline in this heavy original from Juaz had me in awe at first listen. Now that I've listened a couple times, it's really grown on me and becoming infectious. There are a ton of reasons you should download this track now, but mainly it's free and needs to be on your weekend playlist.
Case & Point – Prism | Download |
It's been a little while since we've heard from Case & Point. Some of my favorite producers from Boston have been on their Monstercat grind lately and dominating the free release game. Their signature hard electro sound is amplified in this latest original called "Prism".
Alison Wonderland – I Want U (Jamie Now Remix) | Download |
Currently I am obsessed with Alison Wonderland and her new EP. BUT let's put the focus on Jamie Now and his remix of "I Want U" which is the flagship song of the Australian babe's "Calm Down" EP. We've heard this song get flipped but now it get's turned into some future trap goodness to sooth your soul. This is one of my favorite remixes out right now.
Dannic ft. Bright Lights – Dear Life (Bamboora Remix) | Download |
Swinging back to the east coast and dialing up another Boston producer, we have BamBoora. Another producer who has been hard at work with some big collaborations coming out later this year but for now we get a signature remix from the hometown favorite. Taking Dannic and Bright Light's "Dear Life" and amplifying the energy, Boora puts a killer electro spin on it, making the track quite enjoyable. This marks the 4th free track in this post.
Eddy Grant – Electric Avenue (Orphic Remix) | Download |
And last but not least, we have a new comer to the TSS Fam, Orphic. While I'm not one to usually post funky tunes, I couldn't deny the fam of hearing this kids remix of "Electric Avenue." Everyone should be singing along to this tune while enjoying a modern twist on it as well. And yet again, it's another free tune for you to grab.
That completes our weekly roundup of can't miss tunes! Grab all these and add them to your weekend playlist and go have a drink for me, I'll be here looking for more music for you guys, enjoy!
"Follow" Jauz: | Facebook | Twitter | Soundcloud |
"Follow" Case & Point: | Facebook | Twitter | Soundcloud |
"Follow" Jamie Now: | Facebook | Twitter | Soundcloud |
"Follow" Bamboora: | Facebook | Twitter | Soundcloud |
"Follow" Orphic: | Facebook | Twitter | Soundcloud |
Comments
comments