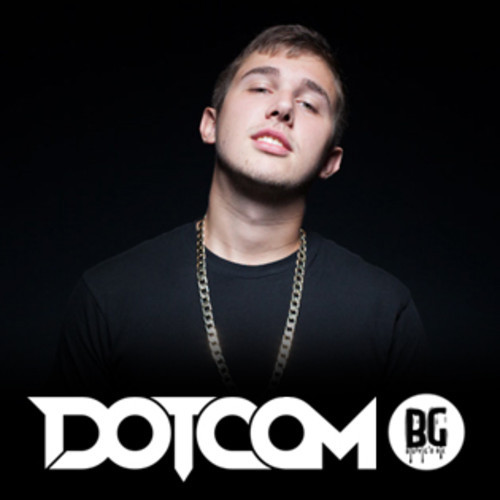 We've all heard of the word dotcom, but now it's time to put a new face to the name, a DJ to the definition, and a mastermind behind the music. If you haven't caught on, I'm talking about the down and dirty DJ, Dotcom. Yesterday, he announced his addition to the Buygore roster, adding himself among a list of talented, kind hearted DJs and one hell of a creative family. If you're like me you've rocked it out to a couple of his remixes before such as Chief Keef's "Hate Being Sober," Lorde's "Royals," and Zedd's "Stay The Night." In addition to having that remixing magic, he's also put out some tasty originals such as "Booty Wop," and "Can't Stay." It's with no doubt in my mind that with this latest move that Dotcom is going to go viral and I'm sure you'll hear him all of the interwebs. So without further adieu,meet Chis Comstock aka Dotcom.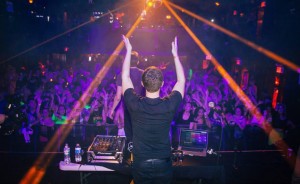 What was the moment you realized music was more than a passion, but possibly a career move? What was your first attempt at remixing/creating a tune?
I'd have to say it was when I started getting (somewhat) successful from my old dubstep remixes. They were all going really well and getting me some shows here and there when I realized that I could actually do this. I feel like every producer laughs at their first remix, but my first remix I've ever tried was Ponicz "Hold Up." It was a remix competition and it was so bad haha.
Where does the name Doctom come from?
It comes from my last name Comstock. Kids in school and throughout my life would call me Chris Dotcomstock or Chris Dotcom. It just kind of stuck with me when I realized I wanted to start Djing and producing.
Yesterday you announced to the world that you have joined the Buygore crew. What made you want to join and what was the biggest factor in cementing this decision?
Well, I realized that it was time to take that next step in my career. I had been working with great people prior, but I decided it was time. I think the people at Buygore are great and can take it to the next level. It's all about the next level.
How did you get in touch with Buygore? Any store there or person you owe for the introduction?
Not too much of a story. I had been talking to people on the team for a little while and they caught my interest.The producers on the team are great people to talk to and I was convinced that this was the right move.
Are you excited to work with anyone in particular from the team? If you could pick someone to collab with who would be the first person to come to mind?
From the team, honestly Ookay, Kennedy Jones, and Sikdope. My first would probably be Kennedy because he just tears 128 bpm stuff apart. He has a vicious sound that I love… that would probably be my first. Also obviously Ookay because he's just…a genius.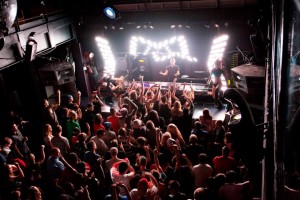 What is your next move on Buygore? More shows? Remixes? An EP?
Definitely more shows. Definitely more remixes. Basically all of the above. Huge things are going to come from us teaming up and I can't wait to show the world what we have in store for them.
What is your biggest source for new music? Soundcloud? Blogs? Friends? Where do you go when you want to find a fresh new track?
Honestly blogs and some Soundclouds. Also some promos, but usually blogs and record labels. I love searching through Jeffrees and Mad Decent. Their stuff is incredibly cool and fun to listen to and very unique. But for the most part, blogs.
Is there an artist who's music has been an inspiration to you or a tune that will always be timeless for you?
There are plenty of timeless tunes. Flux Pavilion's stuff for the most part is all timeless. His music is just so perfect. His new remix of "Recess," I've been playing on repeat. However, on a different note, a lot of Buku's stuff. His tunes are out of this world and cool to listen. Definitely check him out.
Your remix of Chief Keef's "Hate Being Sober" has reached over 4 million plays. When you initially made this tune did you foresee it being played so many times?
Great story about this; That was my first trap remix I had ever made for the most part (well first legit trap remix) and I honestly thought everyone was going to hate it. I mean I liked it, but I just thought it was going to be viewed as bad. Safe to say I was pleasantly surprised.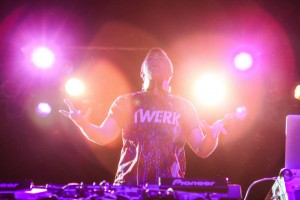 When you first created your Soundcloud did you feel a sense of musical freedom or was it more intimidating putting your tunes out there? Why?
When I first made my Soundcloud, I had no idea what I was getting myself into. I was young (18), uneducated in the music world and honestly didn't have a clue. So I'm not too sure what I was thinking. I definitely have anxiety before I release every song that's for sure.
You're playing at Avalon Hollywood this upcoming Friday. How do you normally prepare for a show? Any tunes you're excited to play in particular?
I am very,very excited to play Avalon this Friday. The whole Buygore team will be there and a great crowd as well. I usually like to get a setlist made beforehand so I'm not scrambling for tunes up on stage like I used to. As far as pre-show rituals at the venue, I like to take 4 shots in a row before I go on.The adrenaline usually cancels it out. It can get scary up there sometimes.
Last but not least if you could translate your life into bpms what would it be and why?
My life right now would be like 140-174.It honestly hasn't stopped moving.It's constantly going and going and going I never get a chance to slow down. Sometimes I have days at 100 bpm, those are my lazy days but usually I hate lazy days because I feel like I'm not working hard enough haha.
Welcome To Buygore: Dotcom Mini Mix | Download |
"Follow" Dotcom: | Facebook | Twitter | Soundcloud |
Comments
comments