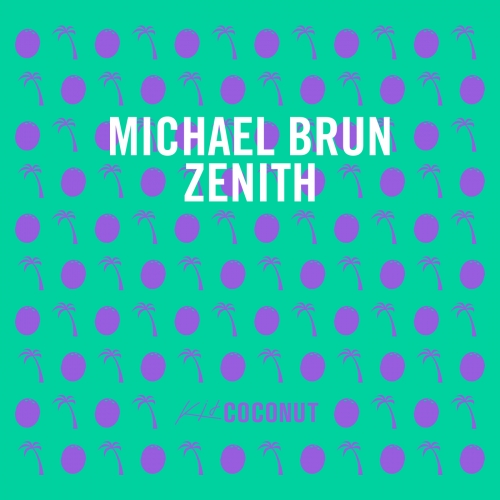 In celebration of Michael Brun's launch of his very own label 'Kid Coconut', the 21 year old from Port Au Prince, Haiti has finally unleashed his ravaging orchestral rhythmic club track titled "Zenith".
To celebrate, our interview with Michael Brun himself is finally published. In our interview we had a chance to discuss Michael's relationship with his hometown in Haiti and what it's like to represent his country, his trial and error as a producer and upcoming DJ, his favorite non-dance music artists and activities, as well as upcoming tracks such as his collaboration with rising duo DubVision in which you can get a full preview below.
Stick around till the end and sing along to Michael's exclusive remix of Max Elto's blissful vocal track "Shadow of the Sun", which was played during the last set of day 1 at the Sahara Tent, Coachella. A proudful packed house against a competing set-time of the re-united group performance from Outkast.
I had a very interesting conversation about music with a fellow "PR friend" (who would like to stay anonymous) just after this interview was shot. This interview, took place at the Hard Rock Hotel, Palm Springs, CA where L.E.D. Presents was hosting a day club pool party during the dusking hours of the afternoon of the first day of Coachella.
Martin Garrix was playing, and let's just say my PR friend isn't the biggest fan of him as he shows his ingratitude of the style of music Martin was playing during his set (cue "Tsunami", "Animals" etc). "It's just noise" he says in his Euro accent, as Martin plays for crowd of at least 50 something people all in their late 20's (definitely weren't going to Coachella) splashing and raging away, as a big dark cloud from the mountains of a distance approaches. Everyone watching Martin throw down, including Cody Simpson (who I could've sworn he wanted to suck Martin Garrix's D so bad; male groupies smh), the owner of Spinnin' Records, and booking and label industry folks from all over.
Due to the consistent and unpredictable moments any festival automatically provides, I can't remember the conversation in full. Though, I do remember what I took from what my PR friend explained to me. He explained that the difference between the two (Michael and Martin) is that Michael Brun provides music for the soul, mind, and body. As to where, Martin Garrix's set list was pretty much lame cash cow big room tracks for uneducated new generation fans of dance music who don't have respect or patience to get to know what dance music is really about.
Again, in context, "It's just noise". Meaning that there is no purpose of the track, you jump up and down as hard as you can for 8-16 bars of the song and then what?! Wait for the next drop that just sounds the same as the last one!? It opened my eyes a bit. I realized that since the break of the mainstream in 2011 there will always be two sides in dance music. You're going to have those who play bull$h*t "EDM" tracks that every other DJ will play, then you have those who attentively pay attention to the crowd and play whatever flows and grooves the best at the given moment. Though, in the end, it all comes down to who's really passionate about the culture and who stays true to their game which fortunately enough is one thing that both of these two share.
Michael Brun shows just that with "Zenith". Support ranging since early March with the likes of Steve Angello, Tiësto, and Dirty South. A track nothing less of a progressive drive with orchestral breaks and builds following a suspenseful phat dark clubby drop. This is a legend in the making, so don't fret or hesitate to believe so, cause now, you know so.
side note: (just so that neither I or my PR friend don't get blacklisted for defamation) In Martin Garrix's defense, it's understandably why this young man plays these "Top 10 Beatport" type sets over and over, because fans truly enjoy them. Neither of us are hating. I saw Martin Garrix at EDC Las Vegas just a month ago and can honestly say it was one of the top sets of that weekend. To put it in short, time and place is everything, perception as well. If you truly enjoy a song, don't let anyone tell you otherwise.
Michael Brun – Zenith (Original Mix) | Beatport |
Just to reassure those who are still weary about this long-time up and comer. Here's a full exclusive video preview of Michael Brun's collaboration with steaming hot Dutch duo, DubVision titled "Sun In Your Eyes" featuring the uplifting vocals of Tom Cane.
Michael Brun & DubVision – Sun In Your Eyes (feat. Tom Cane) | Coming Soon |
"Follow" Michael Brun: | Facebook | Twitter | SoundCloud |
Comments
comments