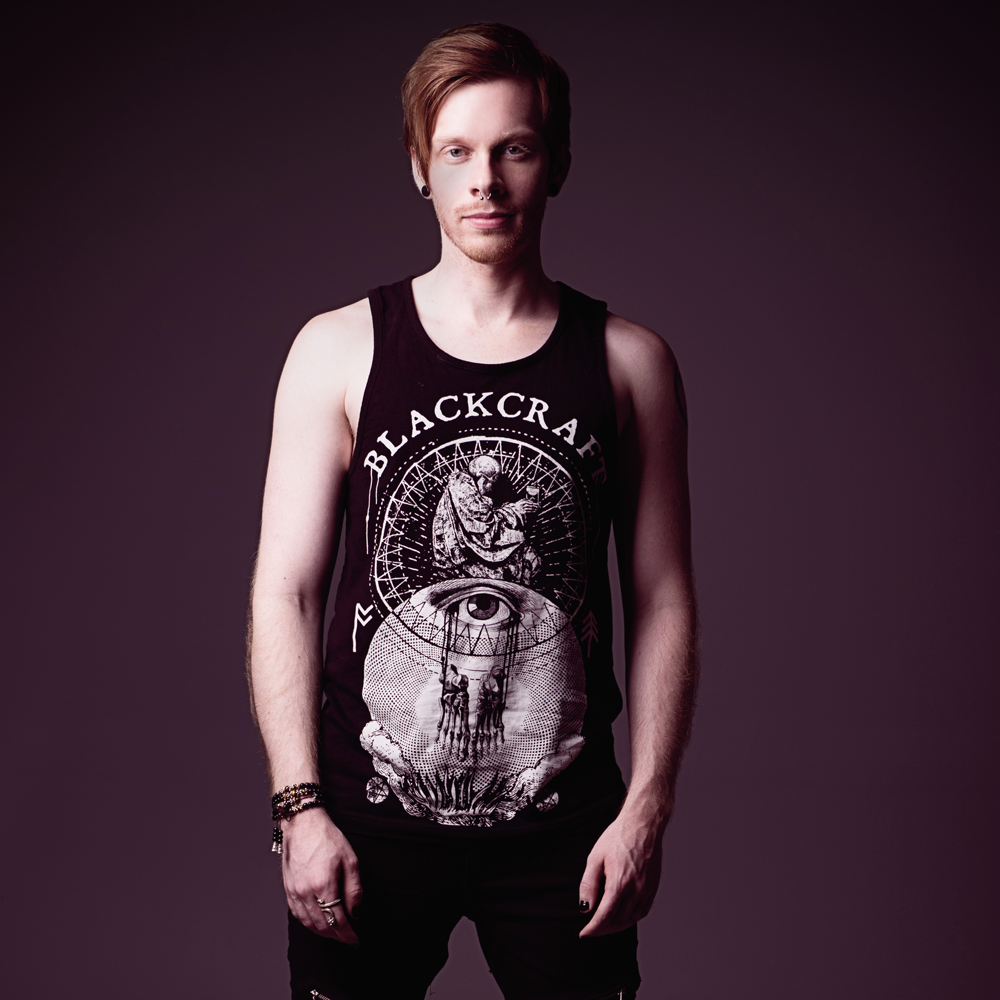 Once again, Varien, one of electronic musics' most underrated producers is back with something a lot more different and special for avid Monstercat and OST (original soundtrack) fans alike with his latest release "Valkyrie" featuring Laura Brehm.
Along with the enthralling cross metal – electronica track, we had the opportunity to ask the mastermind himself all about his musical influences, studio advice, and a few opinions about modern day dance music.
While you venture through the interview, hit play on an exclusive mix provided from Varien. A 30 minute journey featuring nothing but the best of a true melodic musical bliss of filth, energy, and theme music for whatever adventures you embark yourself upon.
Varien – Valkyrie (feat. Laura Brehm) | Beatport |
Varien – Exclusive TSS Concept Mix | Stream Only |
Varien
Introduce yourself.
Hey! My name is Nick, and I produce under the name Varien.

What's something fans may not know about you?
I have mild synesthesia, meaning that my senses sometimes cross. I can sometimes taste sounds, and see them as colors. Certain scales and chords do this without fail!

How did you get involved with electronic music?
I have been in love with electronic music for as long as I can remember, but the one specific time that I was aware and started actively listening to it was after discovering DDR back in 6th or 7th grade. From there I got really into drum n bass, trance, happy hardcore, etc.
Who are some of your inspirations outside of music?
Video games, anime, movies, books… being out in nature, spending time with my girlfriend. Really, anything can be inspiring if you look at it the right way.

Who are some artists / bands you listen to? (non-dance)
Dream Theater, HIM, Opeth, Nightwish, Devin Townsend, Danny Elfman, Celldweller, Avenged Sevenfold, Two Steps From Hell, most J-Rock bands… the list goes on and on, spanning all sorts of genres!
What were some of the hardest things you overcame when it came to production?
The hardest thing I've dealt with was overcoming the need to fit something. A lot of agents are constantly hounding you to fit the latest genre trend because that will translate into instant cash, and I understand why a lot of producers do that. It's easy; it's a slipstream right to "success" – but what I excel at is doing my own thing, my own way, and that confuses a lot of people. It's hard to fit me into a box or call me a certain genre. This path comes with it's own challenges, and is a lot "slower" to build, but I believe it will translate into something that lasts decades rather than a few years.
What are essential snacks / foods you need during studio time?
I'm a big believer in keeping your body as healthy as possible to keep your mind sharp and focused. Studio must-haves for me include hummus, kale, cashews, yoghurt, quinoa, and a plant-based protein shake.
What would say is the biggest difference between writing a dance record as opposed to a song for an original soundtrack (video game, movie OST)
Intention. Dance music is about making people dance, and the more layers and the more you stray from a certain formula, the less people are likely to dance with it or digest it in an instant when they hear it at a club. Soundtracking is all about staying in the background while contributing to the atmosphere; if you distract the viewer too much with melodies and the wrong dynamics, then that's a problem. I don't think one is superior to the other, as there are pop and dance songs that are more harmonically interesting than some Hollywood soundtracks, and vice versa.
What are some of your favorite video games / movies?
My favorite subject besides music! Also the hardest question to answer.

Video Games: Shin Megami Tensei (any of them), Chrono Trigger, Banjo Kazooie/Tooie, Final Fantasy (IV,VI,VII,IX), Super Mario RPG, Super Metroid, Bomberman Hero, LoZ: Majora's Mask, Catherine, Donkey Kong Country 2, Team Fortress 2, World of Warcraft, and so much more.

Movies: Star Wars IV-VI, Blade Runner, Cloud Atlas, The Matrix, Pan's Labyrinth, Harry Potter, Edward Scissorhands, and every single one of Miyazaki's films.
How vital has social media been to your career?
I can't even imagine where I would be without it – probably working a normal day job. Social media has not only brought my niche music (which no label except a small handful will touch) to millions of listeners, but has also connected me to my favorite artists, some who I eventually went on to work with (Celldweller, Two Steps From Hell, and Skrillex)
All though you've done work for / with a number of commercial dance artists, do you ever see yourself involving Varien as a consistent household name into that part of the world of dance music? or do you like it the way it is, if so why?
I never want to be a "dance" artist, and have never wanted that. I want to make my own way, and build a career based off of longevity, a loyal and active fanbase, and good, timeless music. I look to people like Trent Reznor, Mike Patton, and Devin Townsend for inspiration – they have their hands in so many different and unique projects and yet it phases no one. The fans know whatever they do will be cool, and I want that for myself.
Tell us what we should be looking out for in the future.
I've just released my new single, "Valkyrie (feat. Laura Brehm)" on Monstercat! Right now I'm solely focusing on my debut album, which is pushing my sound to the absolute limit. It's definitely not EDM – more like a hybrid of electronic, metal, and orchestral music. It's what everyone knows and loves about me, but in a longer, refined format. I'm aiming to have it released later this year. I have a surprise before then, though.
Last, tell us what you love most about what you do and the music culture you're involved in.
I get to choose what I want to do. I'm blessed with a fanbase that is as dynamic and diverse as I am. If I want to make a cyberpunk 80's EP, I can do that. If I want to do an all-orchestral release, I can do that too. And then I can release them a week apart and no one will bat an eye. It's liberating as hell, and allows me to fully dive into my art with no limits
"Follow" Varien: | Facebook | Twitter | SoundCloud |
Comments
comments