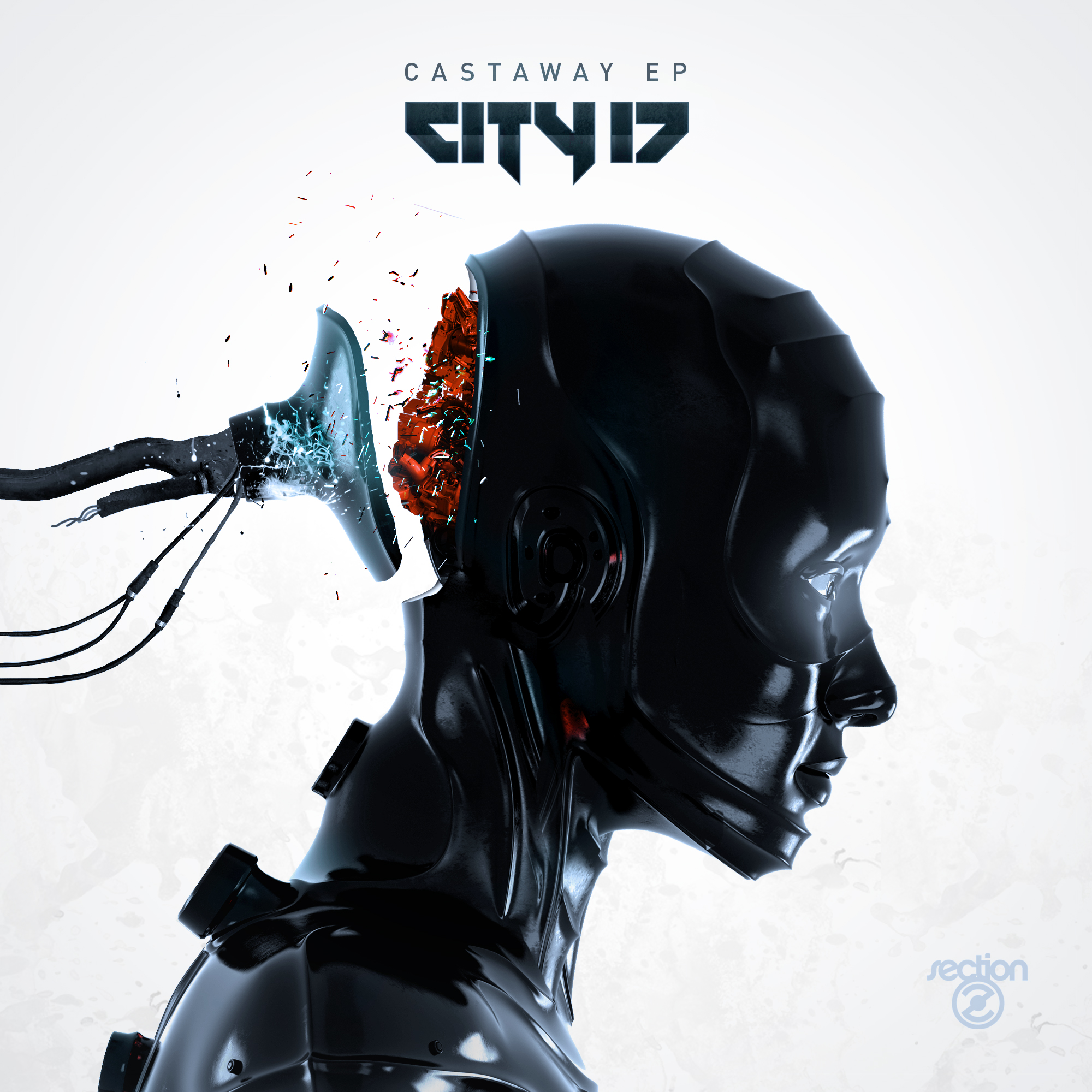 Last week I had the chance to sit down with Justin Anderson, one half of City 17, A Seattle/Cali Dubstep Duo best known for their radio hit "Ignite it", one of the freshest electronic tracks of 2013. The following interview enlightens fans on their latest release, the "Castaway EP" on Section Z records.
What does City 17 actually mean?
City 17 is the main city from Half Life. The masks we wear for our new shows is the tip of the guns from half life, and the portal.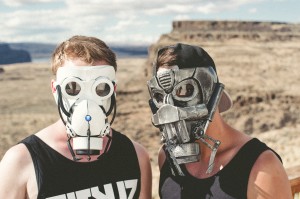 Your first major release was "Ignite It" through Section Z. How did producing such a massive track shape the way you approached your second EP?
The Castaway EP was designed as a sequel to "Ignite It", and the sound design we employed for that track. However, the new material is a huge step forward production wise, the best stuff we've ever made. Countless hours went into Ableton, honing skills, perfecting the music, getting quality productions. After the success of "Ignite It", Section Z was stoked to be the platform to release the new EP, and it was a natural fit.
What is your favorite track on the new EP and why? How would you contrast the musical style and tones of your new material with the classic City 17?
The new EP digs deeper into City 17 sound, what makes it unique. There will always be influences, but the Castaway EP has a more established, personal feel than previous releases. Not trying so hard, doing more with less, making better sounds. Influence from videogames, electronics, technology, melodic and acoustic elements are evident throughout.
1. Demake (to make something in a new form) – An emotional track about looking back on fond memories, seeing them from a new perspective.
2. Drifter – A song about the game Slenderman
We like to write our own lyrics, and feel people respond and connect better with music if it has lyrics, and strong emotion. City 17 strives to create productions that are musically profound, not merely an element to be mixed in an electronic set.
Felipe, the other half of City 17 sings on "Castaway", "Drifter" and "Toxic".
How did you guys come to produce electronic music in the first place?
We met at school in California and decided to get productive. It began as a side project, garage band tracks, then we stepped up to Logic and got a bit more serious. We started Djing regularly, we made joke songs and did it all just for fun. One of the joke songs, our Harry Potter Remix eventually hit #1 on Hype M, and that's when we knew we had something. Once we started producing as city 17 we picked up Ableton Live, feeling had the most capability to be creative as a producer, more specifically because of the signal flows and how open ended it is as a digital audio workstation (DAW).
You got to open for Krewella at the Paramount (maybe the biggest live show name of 2013), how big of a step was that in your DJ career?
That was an enormous step for us, even bigger than EDC. Headlining a venue like the paramount for the hometown crowd was special. That was our third time playing with Krewella, it was an incredible show. We exhausted our catalog, and played all of the best music we had to a phenomenal crowd response.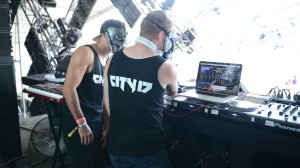 Where should amateur producers be focusing their time and energy? What's one thing they should be doing that they probably aren't?
Be who you are: make the kind of music you want to make. Get as creative as possible, get outside the box. Don't push for sounds that are popular, push for sounds that are unique. Fine tune things to get it perfect, spend the extra time to layer and EQ perfectly. Blend the mix well, learn how to master. If you really want it, put in the extra 10% to get it perfect. If what really drives you is the attention of the crowd, maybe production isn't for you.
Any Final Thoughts From City 17?
Expect more, and more consistently from City 17. More, better music is coming, more time is being put in, more creativity, more fine tuning, achieving an overall higher quality. Life and musical experience is a big influence on the music and lyrics in general, and more life experience equates to better music.
Castaway is about letting go of the factors that hold you down.
City 17 – Drifter| Buy |
"Follow" City 17: | Facebook | Twitter | Soundcloud |
Comments
comments