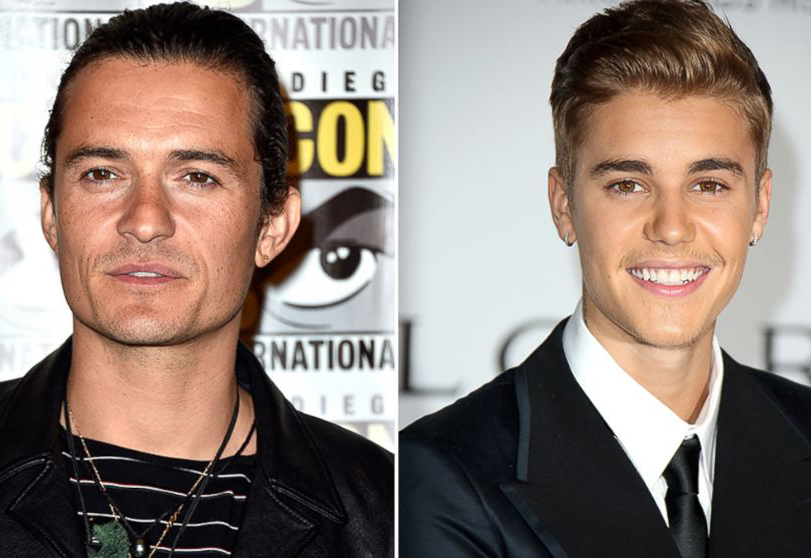 Believe us. We hate this kid just as much as the rest of the world. However, we do love seeing headlines like this, so we thought we'd share it with all of you.
Last night in Ibiza, a scuffle broke out between Justin Bieber and Orlando Bloom as Bloom refused to shake Bieber's hand as Bieber walked by Bloom's table at a restaurant. Bieber, having the mentality of a 12-year-old with Napoleon Complex, could not handle this rejection from Bloom. This caused the situation to escalate into a scuffle before ending with Bloom actually throwing a punch at Bieber before the two were separated (THANK YOU, Orlando!).
Done? No. Bieber, being the mature adult that he is, took this feud to Instagram and posted a picture of Bloom's ex, Miranda Kerr; quite possibly the most downright, childish way to put an end to a problem. He quickly deleted this Instagram picture with the caption of a crown, but screenshots of his actions will live on in infamy forever.
BUT WAIT! There's more. Just a few minutes ago, since Bieber didn't realize his first Instagram post made him look like a complete jackass, he posted a picture of Orlando Bloom crying.
Keep up the good work, Bieber. You're doing great, kid.
Bieber's first Instagram post: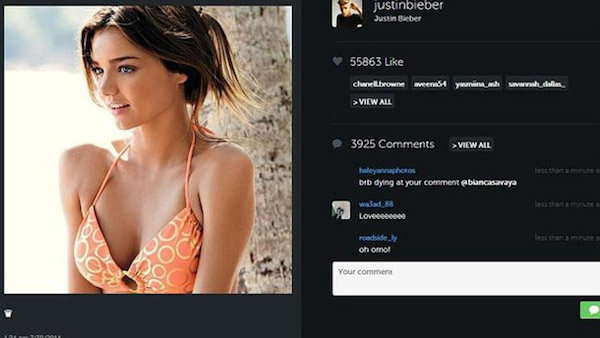 Bieber's second Instagram post: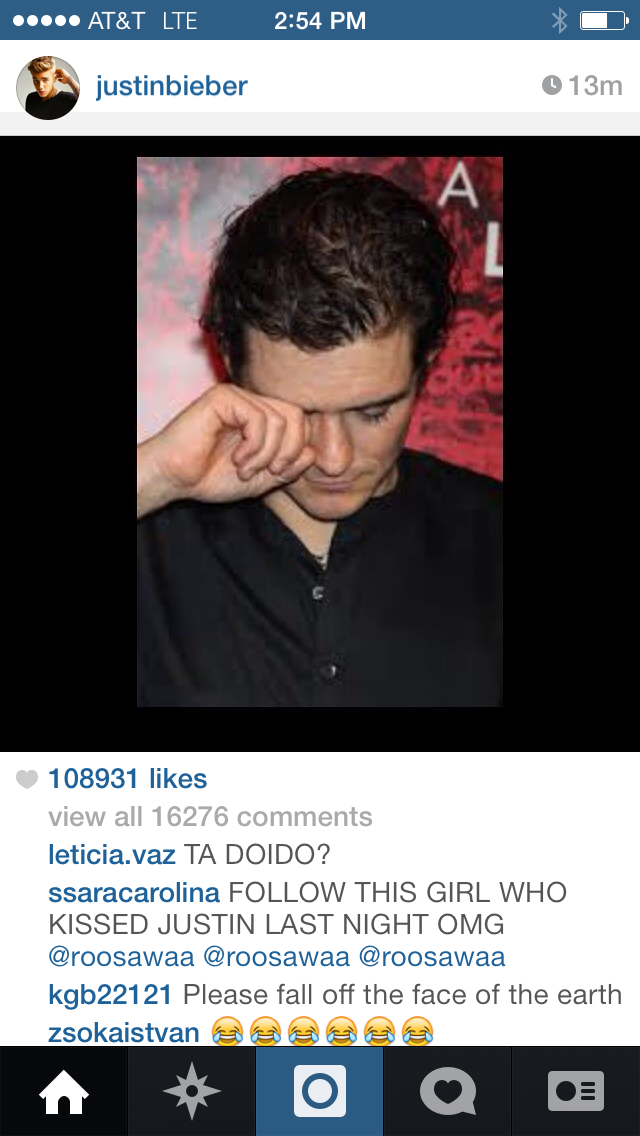 Comments
comments