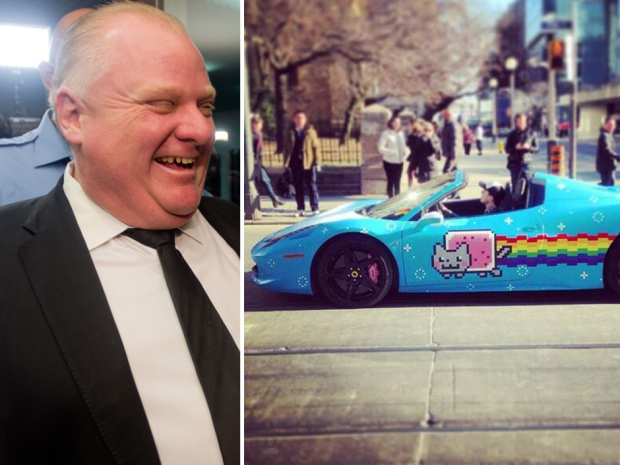 Deadmau5 has recruited the infamous, crack-smoking, unintentional celebrity who also happens to be the Toronto Mayor, Rob Ford, into hopping in his Ferrari and grabbing a cup of coffee (or in this case, five shots of espresso in one cup) from Tim Hortons in his latest coffee run. These two spend roughly a half-hour talking cars (mostly Deadmau5 explaining why his car looks like something out out of an anime cartoon), dangerous driving habits, Toronto's poor decisions regarding civil investments and uhhh.. I lost interest.
After watching this entire clip, I can draw one concrete conclusion:
Rob Ford definitely smokes crack. How else can you casually order five shots of espresso?
Comments
comments