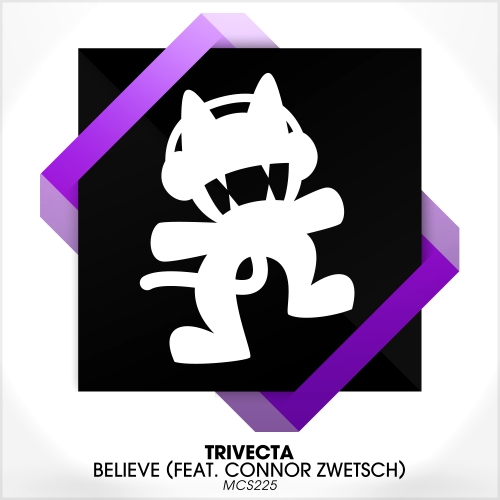 Trivecta, follows up his monumental debut Monstercat release of "One Night Only" with "Believe" featuring Connor Zwetsch.
I was lucky enough to have a first listen of this masterpiece. Nothing more refreshing than a producer who's hot out of the water collaborating with an individual who's musical career is mostly acoustic based. The soothing vocals of Connor Zwetsch are topped off with Trivecta's top notch quality production making this track an appeasable music statement to the electronic community.
They say if you work hard enough your dreams will come true. Though, in reality most of the work is faith and believing that someday that certain dream does come true. In this case, with Trivecta and Connor Zwetsch, they made every melodic dubstep fans' dream come true with this uplifting bass heavy musical baby, and with all that hard work these fans have put in from their part-time jobs, their dream may be soon fulfilled.
Music is not only beautiful. The culture and lifestyle we've embraced to connect indifferent individuals through and by music is beautiful. See Trivecta and Connor Zwetsch's story below and satify yourself with the result.
"A few months ago I sent one of my songs to a very talented friend of mine who happens to be an electronic music producer. I was super inspired by what he does and I had a vision for one of my songs being electronically produced. Well, here we are months down the road.. and I am excited to announce that thanks to the incredibly talented Trivecta our song "Believe" will be released by an independent record label this coming Monday. Who wants to help bring it to the top of the Beatport charts? I know EDM is far from my normal genre of music.. But it's going to be awesome, I promise! I'll be posting a preview soon :)" – Connor Zwetsch
Trivecta – Believe (feat. Connor Zwetsch) | Beatport |
"Follow" Trivecta: | Facebook | Twitter | SoundCloud |
Comments
comments