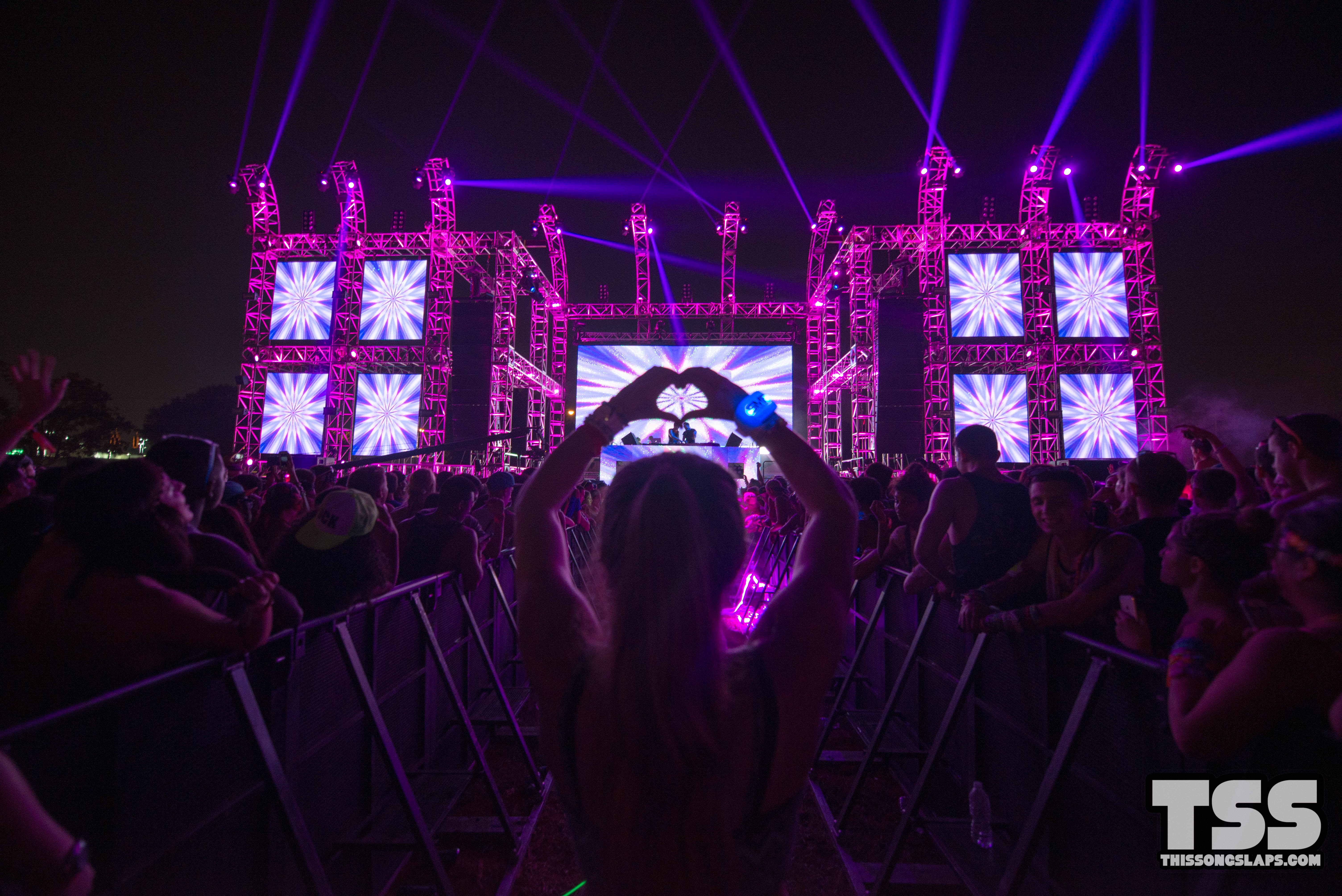 Before we get started we want to personally give a big shoutout to Disco Donnie and his incredible team that has brought such a dreamworld to Tampa for all of us to enjoy. Without their dedication and hard work none of us could partake in these once in a lifetime weekends. Sunset Music Festival ran through Tampa Bay in a blur of bright colors and half naked flesh. We had such an incredible time at this event that we're still recovering! So much good music by upcoming artists and big names alike make Sunset one of the festivals you're going to want to add to your bucket list. Good weather, good vibes and a whole lot of real bad ravers ready to get grimy. What more could you ask for from a festival?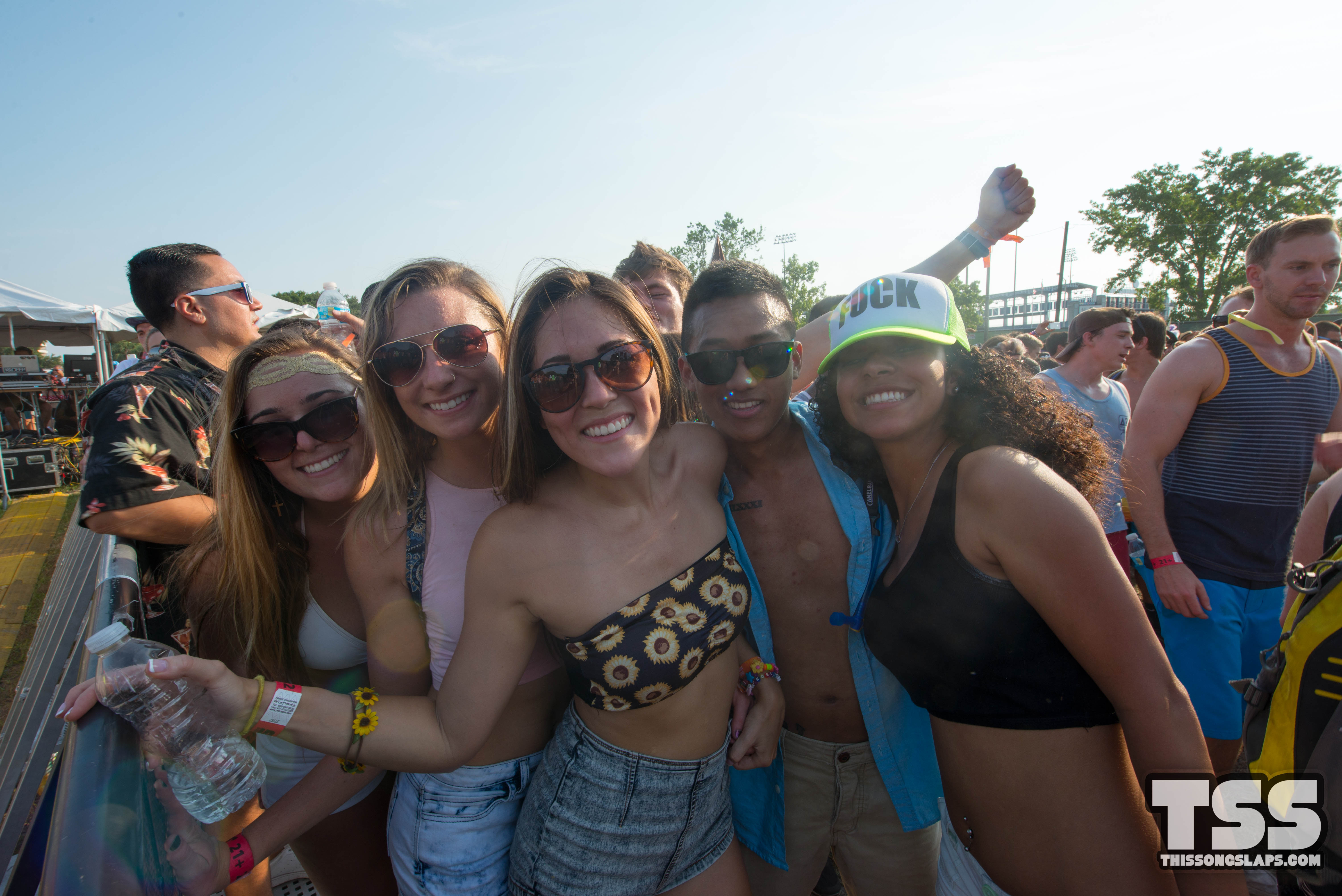 DAY 1
We navigated traffic, rolled into Raymond James Stadium, found a parking spot and proceeded to the gates. Security was pretty heavy. The pat down was real and they even made festival goers take off their shoes in the search for drugs and other prohibited items. Once we were through security we began exploring the grounds. Almost immediately after watching our homie and Tampa Bay celebrity, DOCO, throw down a dope set to kick things off we saw a few ravers getting arrested by one of the undercover officers patrolling the venue. PRO TIP: Don't try to buy drugs from anybody rocking a baseball cap and camo cargo shorts. Also, please don't do any psychedelic drugs while the sun is up and the heat is on full blast. That's a sure fire way to get dehydrated and catch heat stroke.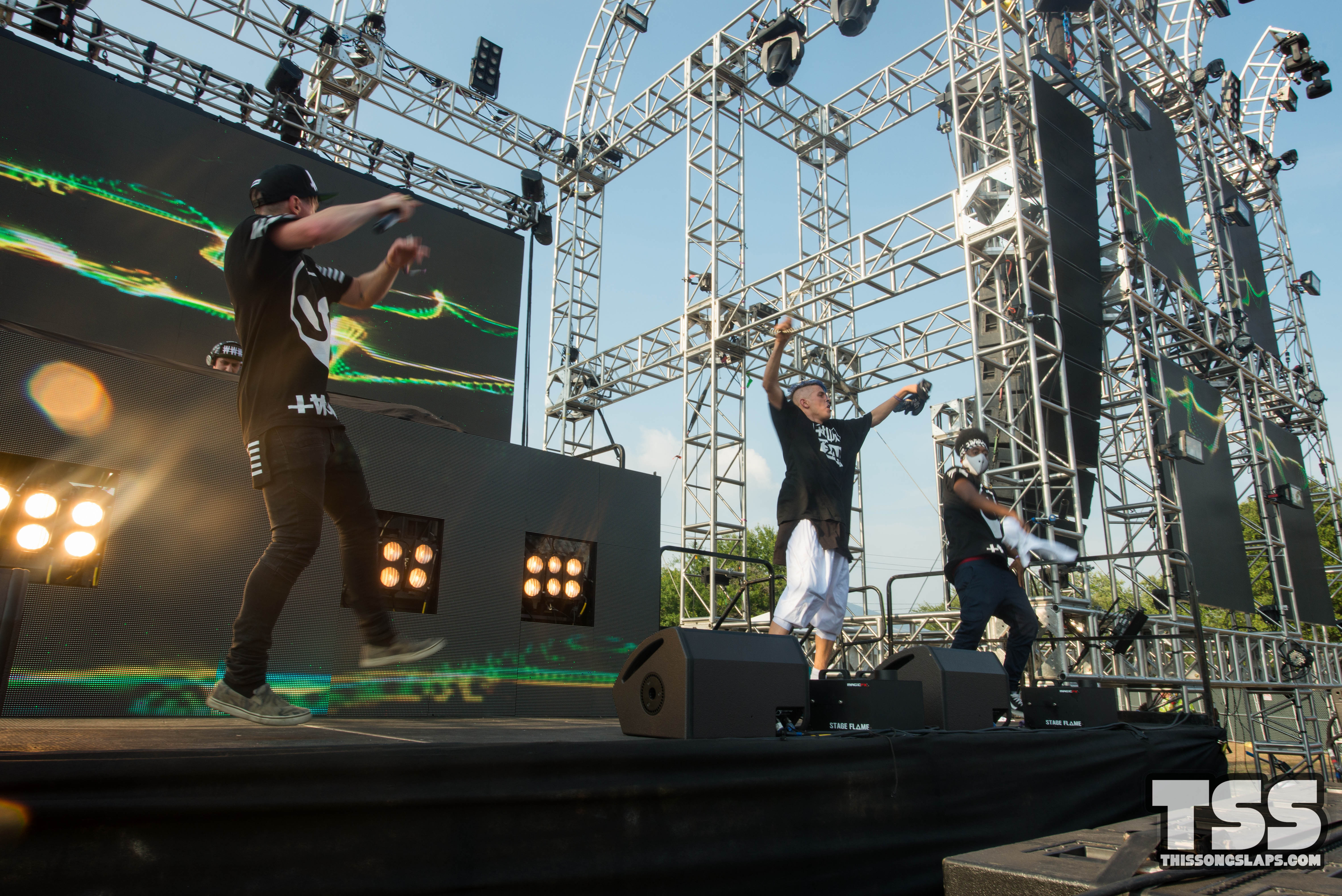 It was crazy hot during the day and we were sweating out water by the liter. It only got worse when we ventured into the crowds. As the day went on the festival goers became more and more energetic. Without a doubt the set that Brillz and the TWONK team threw down put the festival on a whole other level. The explosive energy from track to track never faded. Afterwards the trap trio Yellow Claw stepped into the spotlight and continued to lay down heavy hitters. After their set we ran over to see Deorro putting the crowd in a state of funk… Panda Funk that is! His visuals were the best of the day sets and the feels were so real as the sun started to set.
Adventure Club was like none other. They came on with so many energy I almost lost my shirt. The two most memorable parts of their set consisted of Christian stage diving into the crowd and them playing their remix of Foxes' "Youth." Afterwards we were blessed with the legend himself, Borgore. Borgore killed it as well! There was so much booty in that crowd I almost couldn't handle it. Anytime that dude comes to your state make sure you're there because not only does he bring insanely dope vibes and sounds, but for some reason, all the ratchet babes come out to see him and it is a beautiful thing to behold. Candyland came with the heat too! Their set was full of great vibes and better music! One of the top sets of the weekend.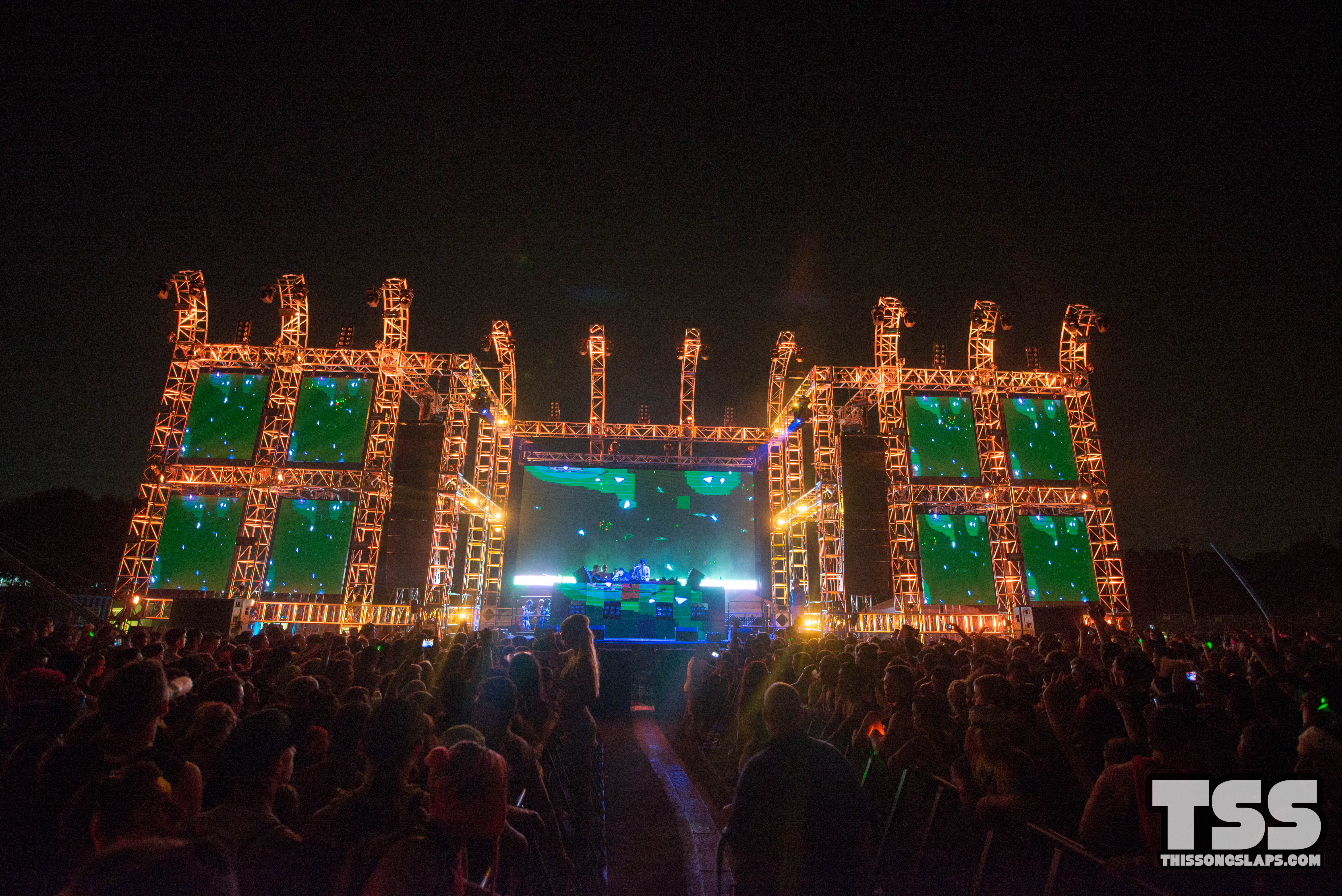 Now for one of the biggest parts of the weekend, ZEDD. He is a god and everyone knows it. His visuals were the best of the entire weekend and the crowd was absolutely feeling it. It almost felt like you could sense him through the lights and production accompanying every sound that came through the impressive sound system. When "Spectrum" came on we knew we were hooked. People are probably still talking about his set as we speak. I have been wanting to see ZEDD play for so long and I finally got my chance. He was everything I thought he would be, and it was the perfect way to close out the day.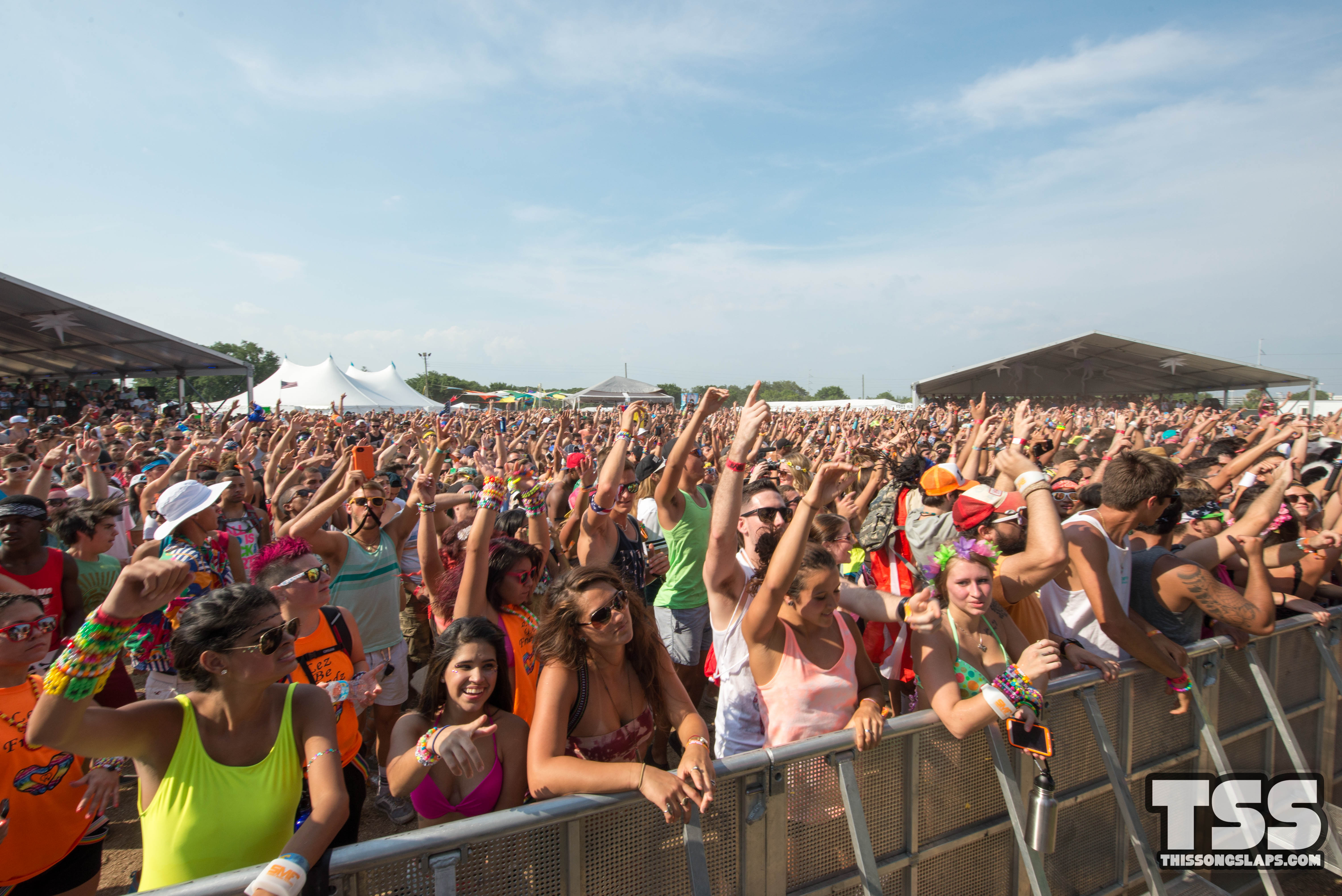 DAY 2
When we woke up the skies were overcast and knowing that this was Tampa we knew it could mean trouble. We made it out to the festival and things were going smoothly until the sky suddenly filled with darkness. When the wind began blowing the trees violently we knew it was time to get out of there. All the stages were shut down and people were ushered to take shelter in Raymond James Stadium, but only for an hour. The party launched back into full swing but this time around the crowd had even more energy.
Koan Sound played an unbelievable set as expected and surely gained a ton of new followers. The moment that everyone was waiting for was the #FutureHouse leader himself, TCHAMI. This Parisian lord of everything deep kept it super classy. TSS had the opportunity to take some photos on stage with TCHAMI and was an incredible experience to be right next to the action. When he dropped "Untrue" I felt as if I would never be able to go back to reality. The groove that covered the area left no room for stationary movement. The entire crowd was dancing his entire set. After Tchami got off the stage fellow Parisian DJ Snake took the stage in a way every DJ should, with Lil F*cking Jon! This marked the first time that they ever played "Turn Down For What" live together! The opportunity to be onstage with them during this bookmark in the history books was life changing. I will never forget that moment for the rest of my life. It was also a really cool sight to see Dirtyphonics and Tchami joining DJ Snake on stage to throw up the French flag. A Votre Sante as they would say in Francais!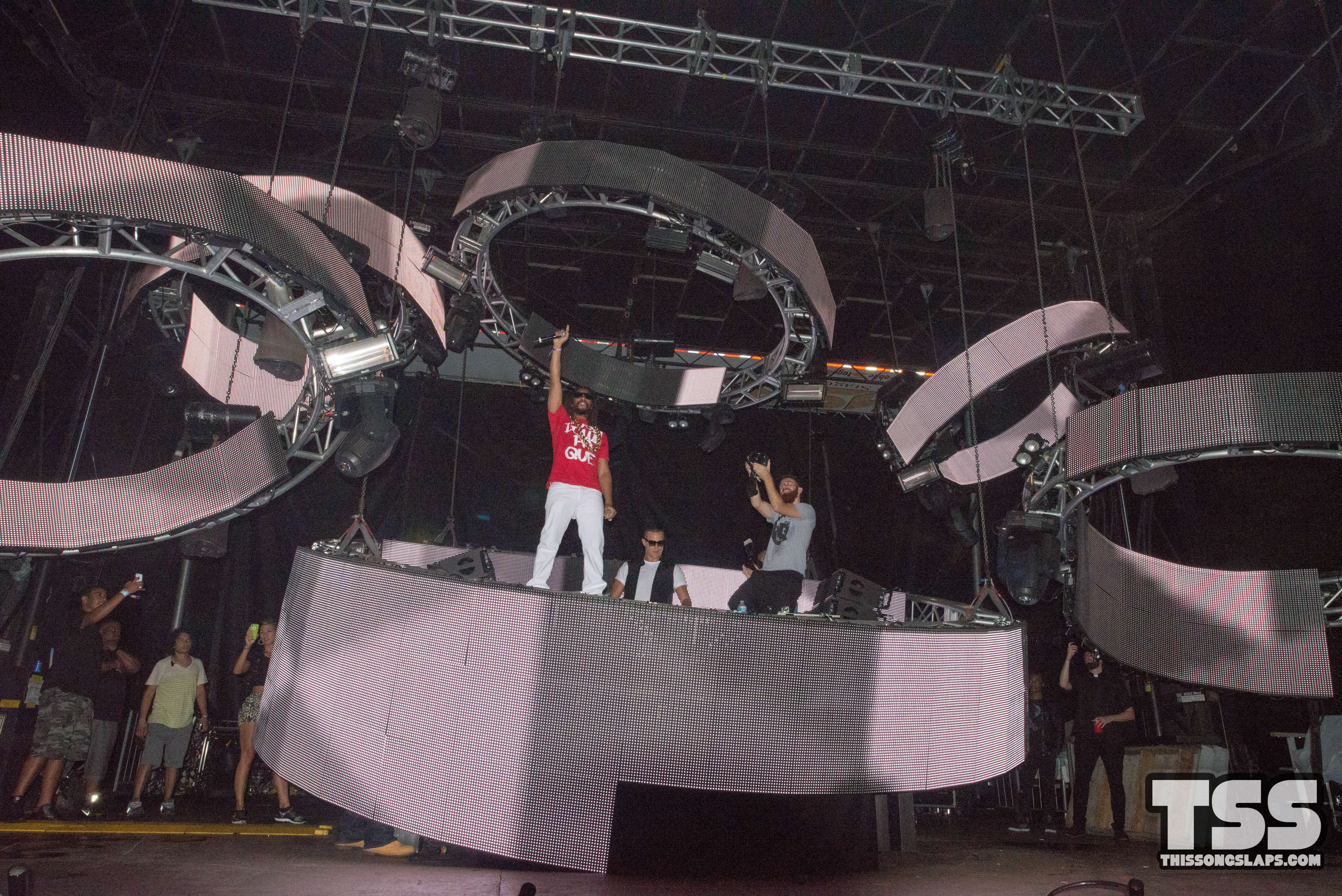 Over on mainstage Hardwell and Krewella both proved they continue to be world class acts. This was Hardwell's first time back to Florida since his critically-acclaimed set at UMF and he brought out all the guns! Another sick act from Day 2 was Zomboy! If you didn't get a chance to see him then you missed out because he absolutely destroyed it!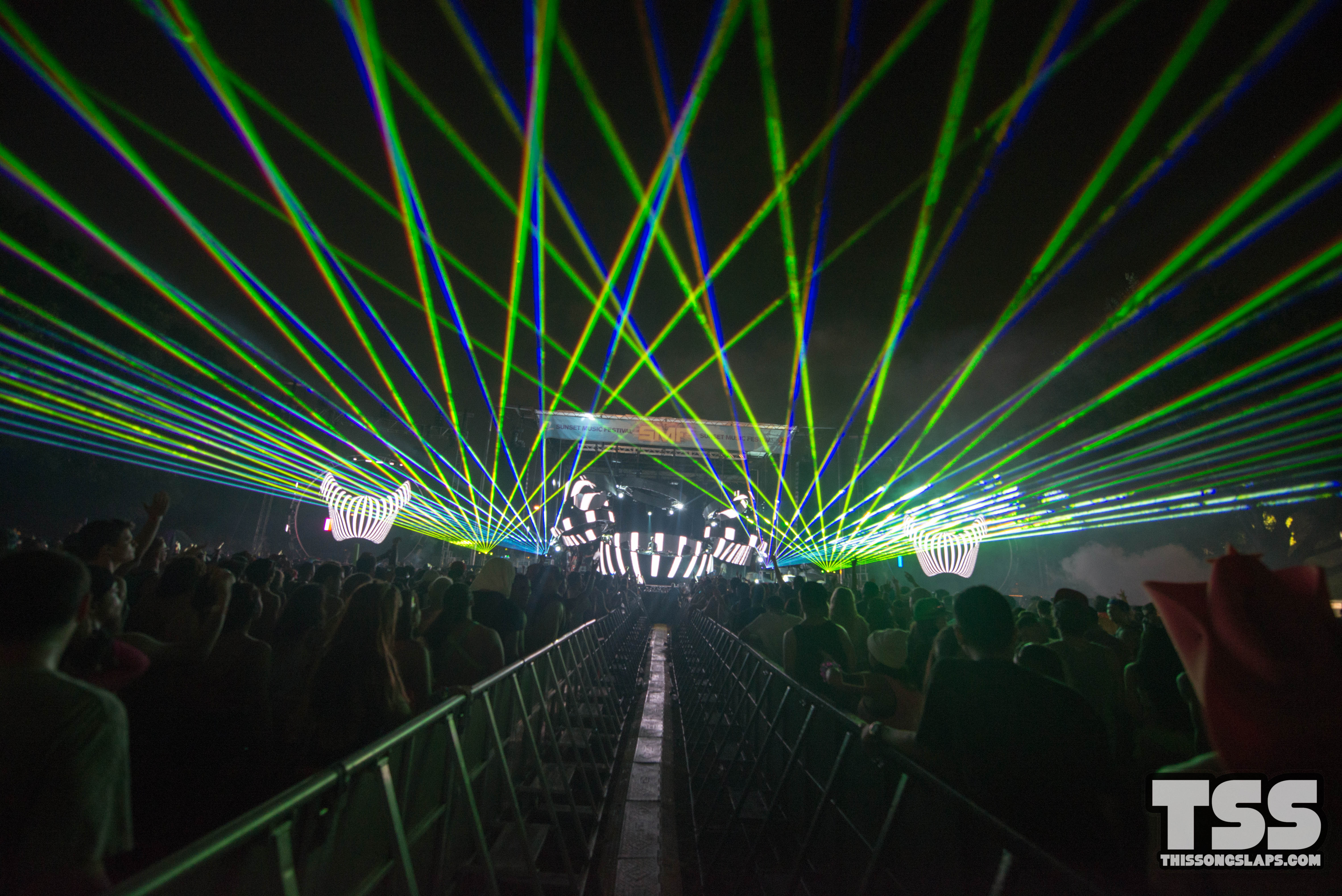 All in all it was an amazing weekend. Sunset Music Festival was well planned, the security to the production team was very helpful and always was able to provide answers. If you didn't get to go this year make sure you put it on your list for next year. This is a must see festival. If you did make it out this year grab some merch below so you can remember all the memories you made during this year's festivities!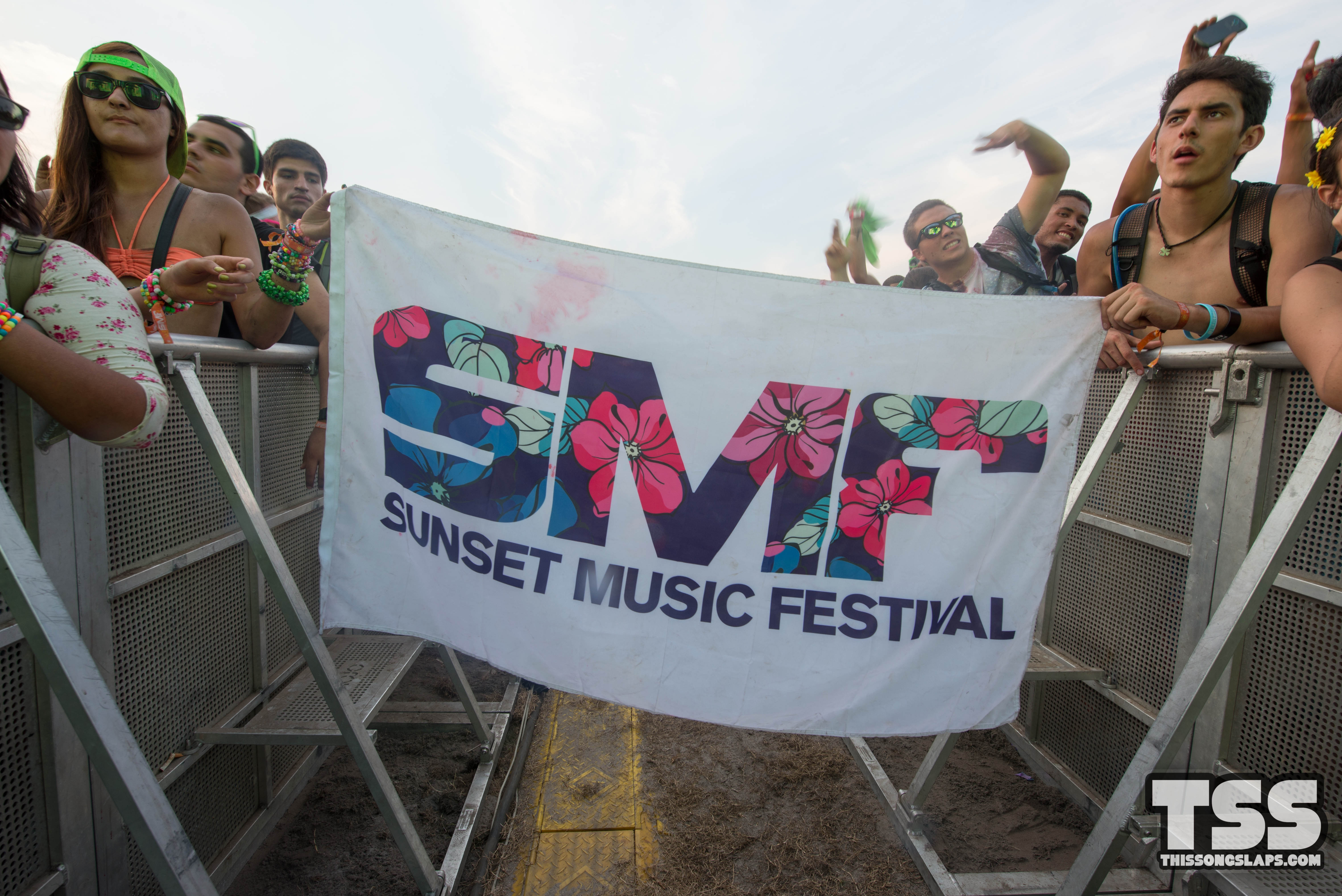 Sunset Music Festival Official Merch | Merch Here! |
Comments
comments