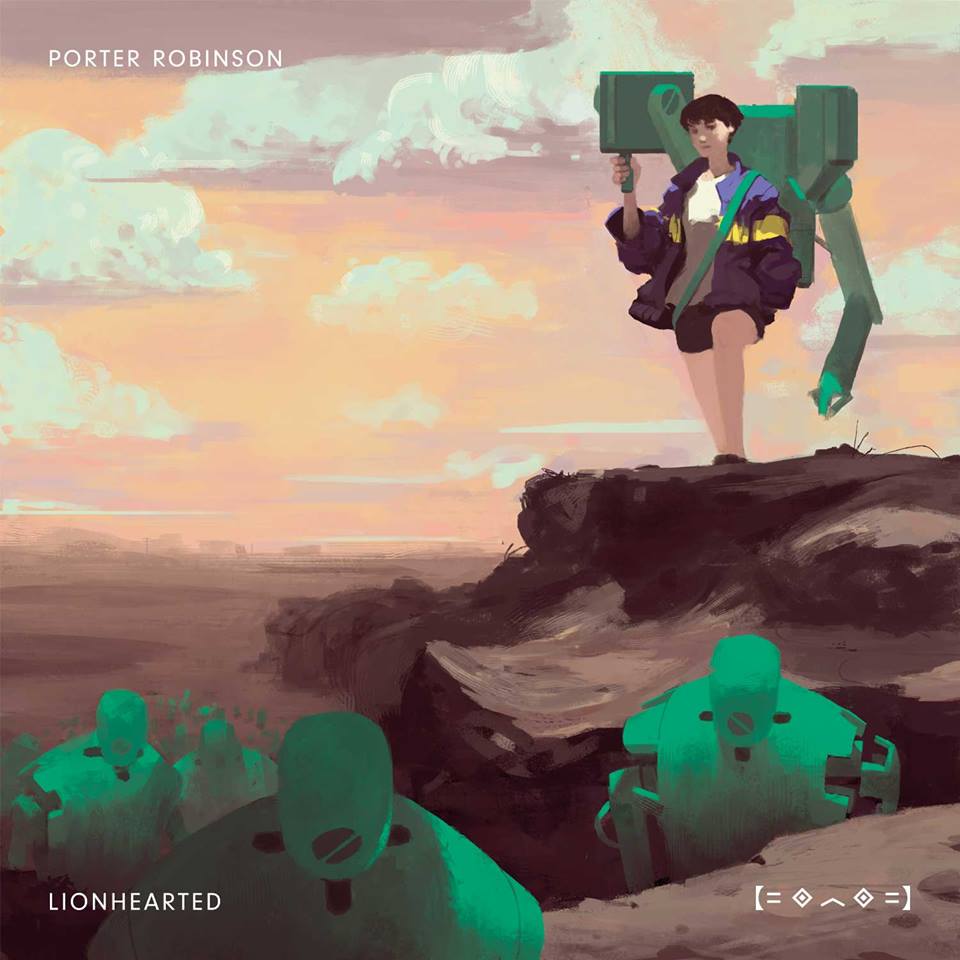 Porter Robinson is on fire (pun intended). After premiering "Lionhearted" the positively massive single from his debut album "Worlds" (Available August 12th) with Zane Lowe on BCC radio, he is back with the music video to complete the epic.
The video features stunning a stunning, washed out visual aesthetic that blends well with the pastel color motif and dark lighting, making for a somewhat melancholy vibe. Several individuals each with a unique look and swagger of their own descend on the city streets armed with heavy weapons, breaking down walls to flashes of electric lights and dazzling special effects.
This is one of the most pleasing videos to look at this year bar none, as the eye candy special effects dancing to Porter's melodic anthem is a truly special treat. Porter's ascension to the worldwide stage as the next big name in EDM is evident in his masterful composition and production skills, but the powerful message imparted by the video puts the whole experience over the top. This is truly a world class audio/video production on the grandest scale.
Worlds – The biggest musical event of 2014. I'm calling it now. See what all the hype is about in the "Lionhearted" Official Music Video below, and preorder "Words" on iTunes.
Porter Robinson – Lionhearted| Pre Order "Worlds" |
"Follow" Porter Robinson: | Facebook | Twitter | Soundcloud |
Comments
comments