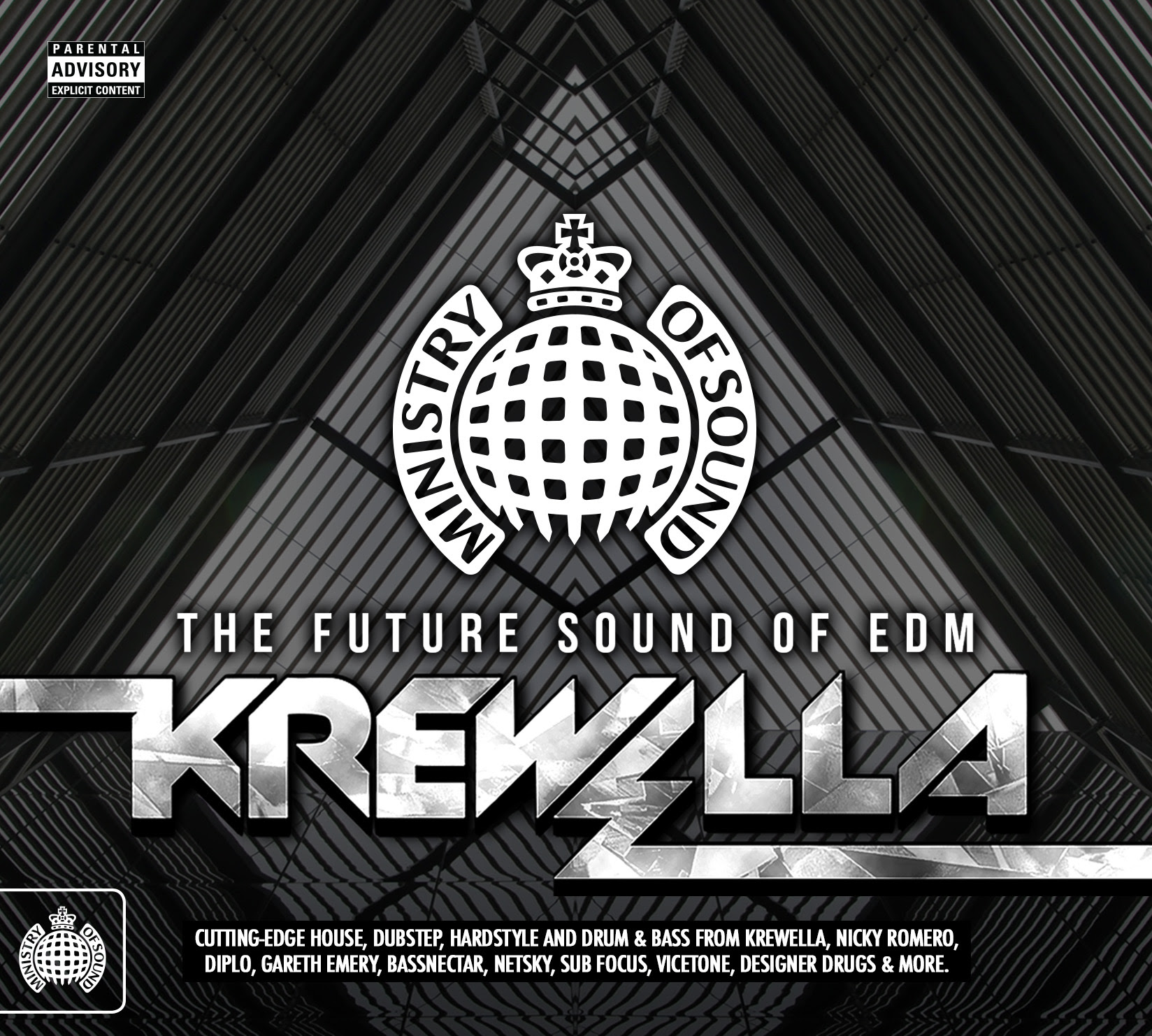 If you haven't heard about Ministry of Sound's newest project – you're going to want to read this post till the end. They have just announced a new series called "The Future Sound of EDM" – a project which looks to provide emerging artists with a platform to share their music via well-established DJs. First up to curate in the series is none other than Krewella, who have already made a name for themselves by playing insanely energetic and diverse sets – a true reflection of their unique style and taste. Now we get to peek inside the minds of Kris, Yasmine and Jahan as they select some of their favorite up and comers to share with us.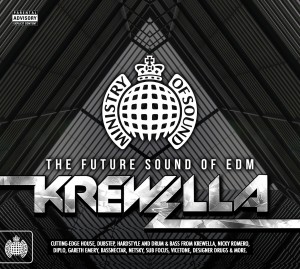 Krewella's compilation is jam packed with bass music and incorporates multiple music genres including dupstep, drum & bass, hardstyle, electro and more – sounds which the group is known to include in their Troll Mixes. The CDs will be released on June 22 and TSS was lucky enough to get their hands on the track list which is INSANE.
You'll recognize some TSS Fam favorites on there including Grabbitz, who leads the first album with his track 151. Just a Gent, The M Machine, Darren Styles, Loadstar, Vicetone, Mat Zo and Netsky are just a few of the other names you'll hear songs from on the two-disc project. Peep the track list below and make sure you get the albums when they drop later this month!
CD1
Grabbitz – 151
Sub Focus – Turn Back Time (Bro Safari & ETC!ETC! Remix)
Krewella – Live For The Night (Pegboard Nerds Remix)
Organ Donors – Make The Girlies Wet (Breeze & Modulate Remix)
Diplo feat. ImanoS, Faustix & Kai – Revolution (Boaz Van De Beatz Remix)
Wuki – Di Air
Naughty Boy ft Sam Smith – La La La (Kaos Remix)
Bel Heir – Kiss The Devil (Just a Gent Remix)
Bassnectar, ill.Gates – Expanded
Mat Zo – Lucid Dreams (The M Machine Remix)
Netsky – Without You
Krewella – We Go Down (Darren Styles Remix)
Futurebound & InsideInfo – Mermaids (Six Blade Remix)
Energy Syndicate vs Fierce DJs – Bring The Bass Back
ShockOne ft. Reija Lee – Home
CD2
The Prototypes – Abyss VIP
Metrik ft. Reija Lee – Freefall
Rudimental ft. John Newman & Alex Clare – Not Giving In (Loadstar Remix)
Breeze & Modulate – Bang 2 Me Nasty (VIP Mix)
Krewella ft. Gareth Emery – Lights & Thunder (Darren Styles Remix)
Loadstar – Second Skin
Peking Duk ft. Nicole Miller – High
Designer Drugs – The Drugs Are In Control
Vicetone ft. Chloe Angelides – White Lies
Subkilla – Urban Slayer
Kayzo – Tekken
Krewella – Enjoy The Ride (Arthur Ash Remix)
Nicky Romero vs. Krewella – Legacy (Vicetone Remix)
Snails & Botnek – KRMT
RIOT – Redeemer
Comments
comments