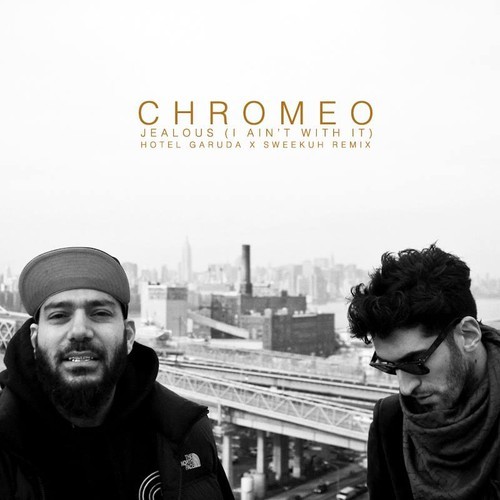 Last night, I received an email of this track, the latest release from our homie Hotel Garuda. They have teamed up with Sweekuh to bring us this sexy, saxophone-filled deep house remix of Chromeo's "Jealous". Remixes of this track have been popping up left and right, and Hotel garuda makes a statement with this one. I'd put it up there with the best of them. here's what they had to say about the track:
"This track started with some saxophone sounds and an acapella mysteriously found on the internet. From there, the house gods ascended down upon Hotel Garuda and Sweekuh to give them direction and focus in creating a revolutionary brand of sax-infused-bouncey house-music, and deep-house."
Grab your copy below!
Chromeo – Jealous (Hotel Garuda x Sweekuh Remix)? | Download |
"Follow" Hotel Garuda: | Facebook | Twitter | Soundcloud |
"Follow" Sweekuh: | Facebook | Twitter | Soundcloud |
Comments
comments