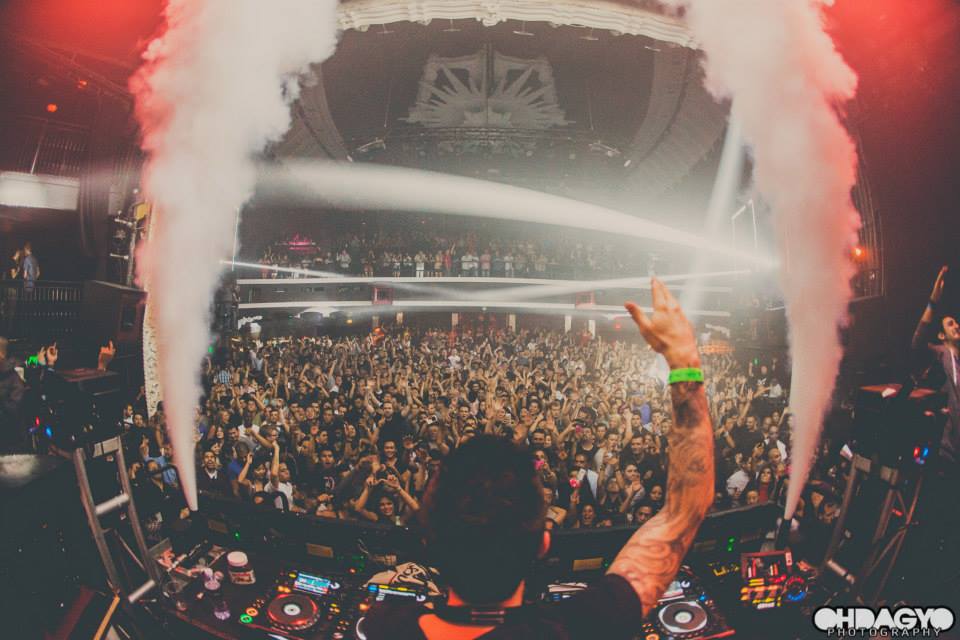 If you live in Los Angeles, Avalon Hollywood is one of the best places to go if you're in search of some fun. While Friday nights are reserved for Control and the 19 and over crowd, Saturday nights are set aside for Avaland- a different experience for those 21 and up. With the new renovations including a massive sound system and extensive visuals, each night provides the perfect backdrop for an amazing time.
This past Saturday I adventured into Avaland for my first time with the sounds of Dirty South and Henrix with no idea of what to expect. From the moment I stepped into the Lobby with the modern, yet sultry ambience- I knew this night's mood was set for fun. Since the crowd was older, the real audience didn't start arriving until after midnight, which was perfect timing to get ready and warmed up to DJ Ideal in anticipation for Dirty South's set.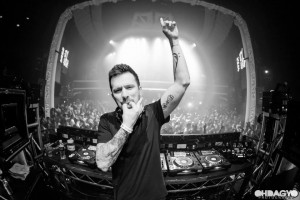 At around 12:30, Dirty South stepped up to the decks with the sounds of the audience buzzings. As soon as sound came over the loud speakers the crowd went absolutely bananas, jumping in unison to the infectious tune. What I didn't know at this exact moment was that this was the perfect example of what to expect for the rest of the night. Dirty South played an extensive set that was somewhere between perfect and epic. From "Rift" to "Your Heart," to "End Of Time," to even a preview of a new track off the upcoming album, Dirty South compiled all his heart melting tunes into one euphoric mix. I believe it was when Tommy Trash showed up however and Tom Staar's "Monkey See, Monkey Do" edit came on that the crowd cranked to 100 and really started to get the party going. Closing with "Let It Go," this set was truly one to remember.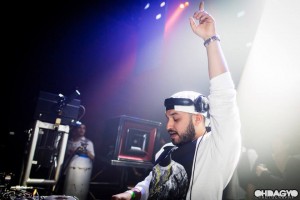 You would think at 3:15AM the fun ends there, but not at Avaland. When Henrix opened with a mashup of "Ready Or Not," with "Cinema," it was almost as if the crowd became re-energized and back to full battery.
I also want to take the time to mention the dancers that had me mesmerized all throughout the night. With the perfect mood lighting and eye popping outfits, the dancers of Haute really added that special something to the memory of my night. I remember specifically towards the end of Dirty South's set the black, sparkling glitter outfits that made me feel out of this world. I highly suggest taking the time to become entranced by these dancer's movements.
So, if there is one thing that you do when stopping through Los Angeles or residing in the City of Angels, I hope you think of Avalon and its Friday and Saturday nights. I know for me my first Saturday night in Avaland was one to remember.
**Photo Credit** to OHDAGYO
Comments
comments