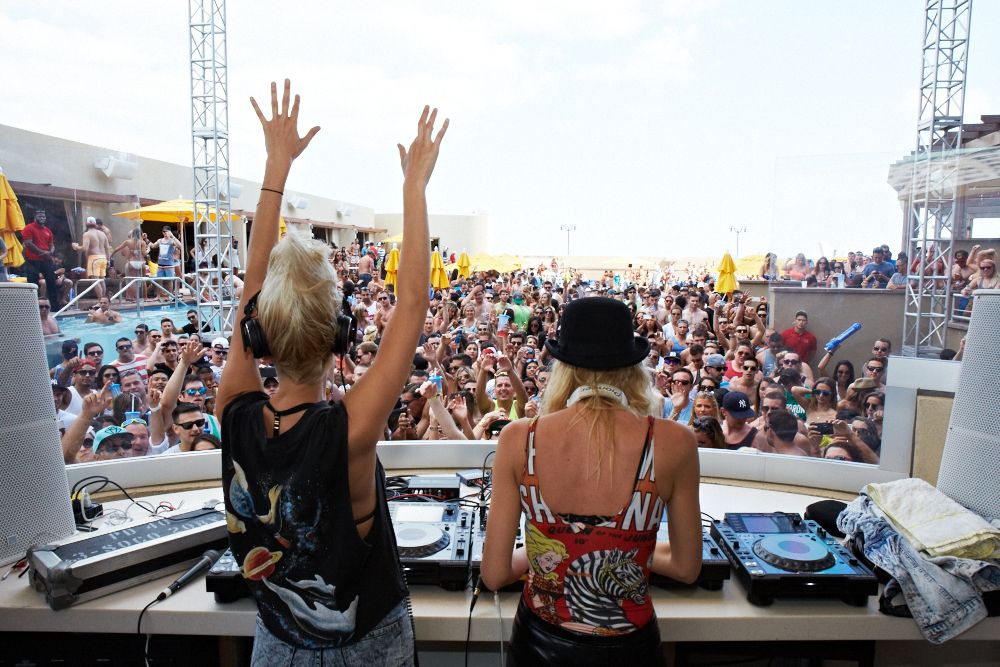 Photos by HQ Beach Club Photography
Once the weather starts getting warmer here on the east coast two things come to mind, festivals and pool parties! This past Saturday in the spirit of EDC week I decided to pay a visit to Atlantic City's premier outdoor venue HQ Beach Club at Revel. Revel is the only venue here in the tri-state area that offers a signature day-to-night party experience. This summer HQ Beach Club has hosted big names such as Sultan + Ned Shepard, Tommy Trash and Chuckie. As you can see their pool parties have been STACKED with talent and on this fine Saturday afternoon our favorite Australian twins, Nervo were making their debut!
DJ Prime was at the helm until around 4:30 before Liv and Mim took over the Pioneers. Over the Nervo chants, "The Way We See The World" pumped through the speakers and that's when this pool party had officially begun! The twins went on to play their latest single featuring Duane Harden "Sunshine Thru Rain Clouds" along with an arsenal of their other originals such as "Revolution", "Hold On" and their double platinum hit with Nicky Romero "Like Home". The girls were definitely feeding off the crowd's energy; Mim even took the mic to let the crowd know how much they loved the east coast. She went on to say the crowd was giving Vegas pool parties a run for their money, now that's saying something!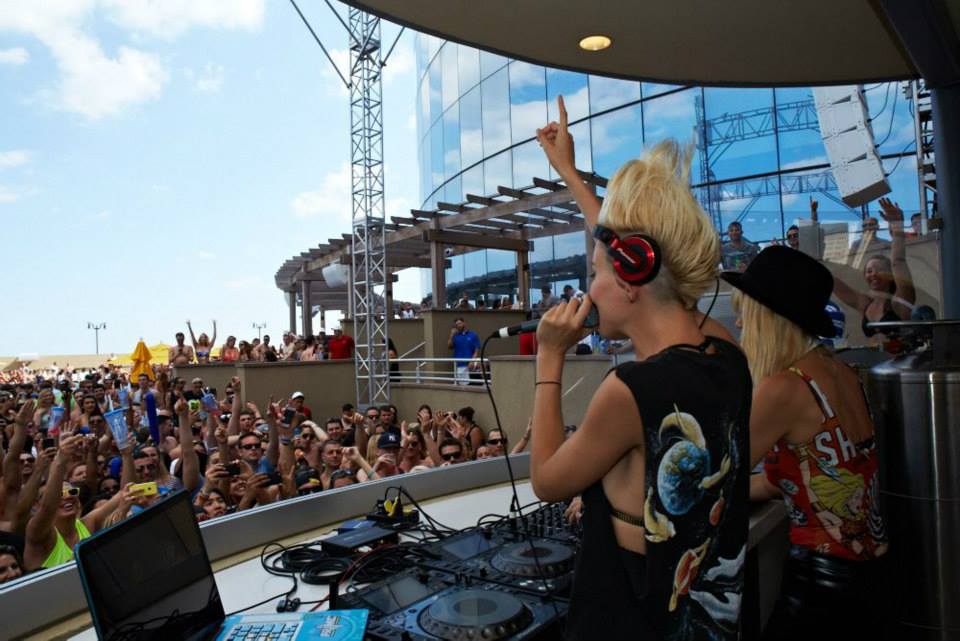 Their set was extremely well balanced. Besides their signature Nervo tunes they went on to play a wide variety of tracks such as Hardwell & MAKJ's "Countdown", Frankie Sanchez's bootleg of "Tsunami", and Deorro's "Yee". Most of you already know when it comes DJ duos communication is key and I must say Nervo's communication was superb! They always seemed to be on the same page, I think it has something to do with that twin telepathy people are always talking about but who knows.
Those 90 minutes seemed to fly by because all of a sudden they were closing out with "Reason". It's safe to say everyone enjoyed themselves at this week's edition of HQ Beach Club, it was definitely the most fun I've had at a show in a long time. Liv and Mim made one hell of a first impression so I'm sure they'll be returning to the Beach Club as soon as they can. I highly recommend everyone to catch a set at HQ Beach Club if they ever have the opportunity. You can check out the upcoming schedule for HQ Beach Club here and next time we hope to see you there!
Check out the official music video for "Sunshine Thru Rain Clouds" below!
"Follow" Nervo: | Facebook | Twitter | Soundcloud |
Comments
comments