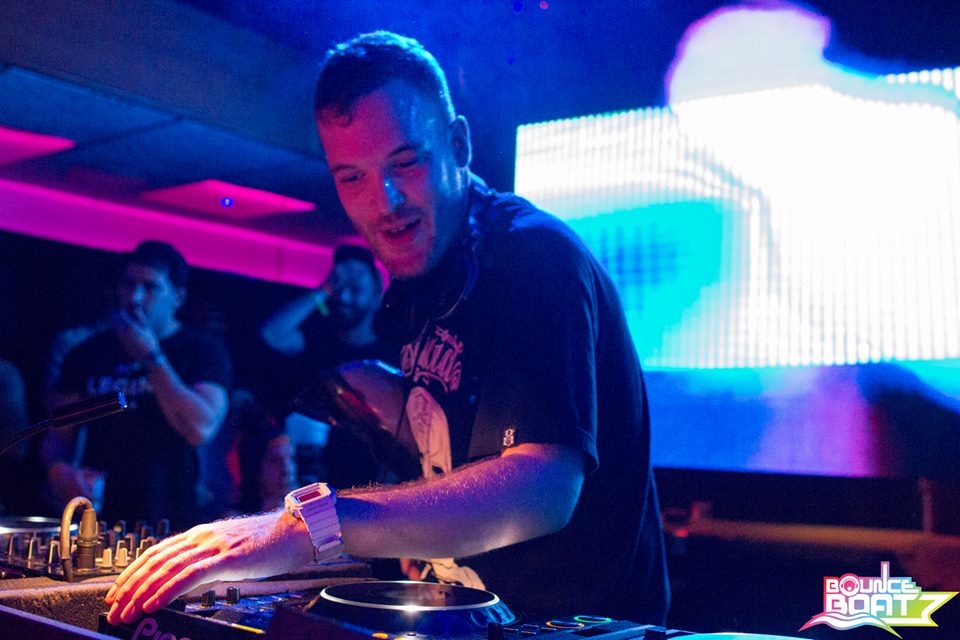 Getting over post-festival depression is never easy, but last Friday Bounce Boat was the cure! Their second voyage of the season featured Rusko, Infuze, Subset and photos were taken by the one and only KirillWasHere.
The journey began around 8 o'clock with the filthy baselines of Subset, the party had officially begun. It was only fitting Subset opened with "I'm On a Boat." During Subset's set I had the opportunity to walk around before things get too wild and I must say the Hornblower Infinity is very impressive. Besides the Main Floor, there was a Skydeck that featured DJs playing deep and electro house throughout the night. This beast of a boat even had 3 decks where you could step outside and see the beautiful New York City skyline.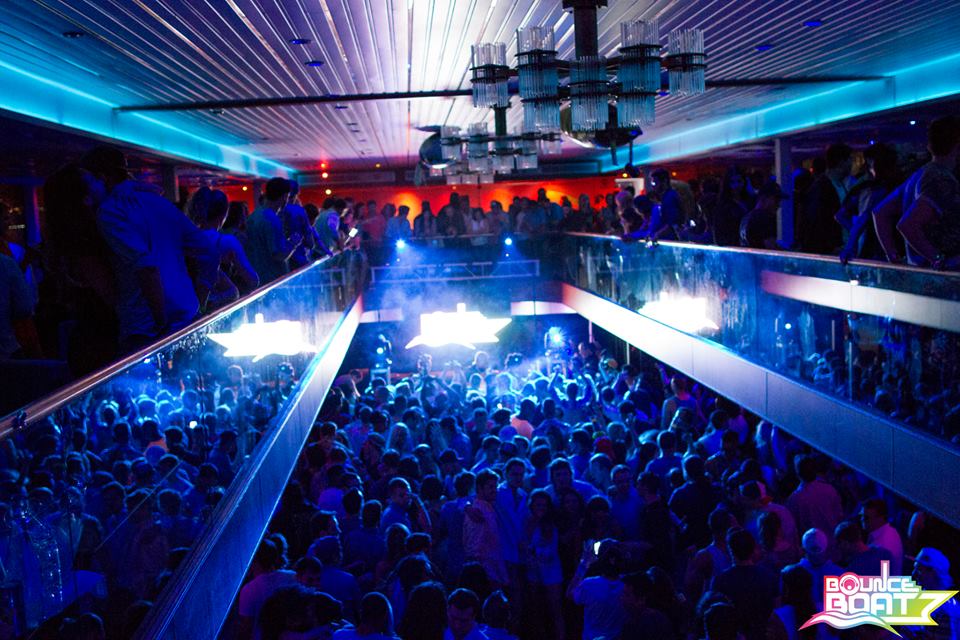 Infuze was next to hit the decks for some more filthy bass tunes. This party was now in full force! I witnessed KirillWasHere in action and the only way I could describe that experience would be "wet and wild." Besides it being a beautiful night in NYC, the stars were out on this edition of the Bounce Boat. I had the pleasure of meeting Mario Manningham and Peyton Hillis of the New York Giants!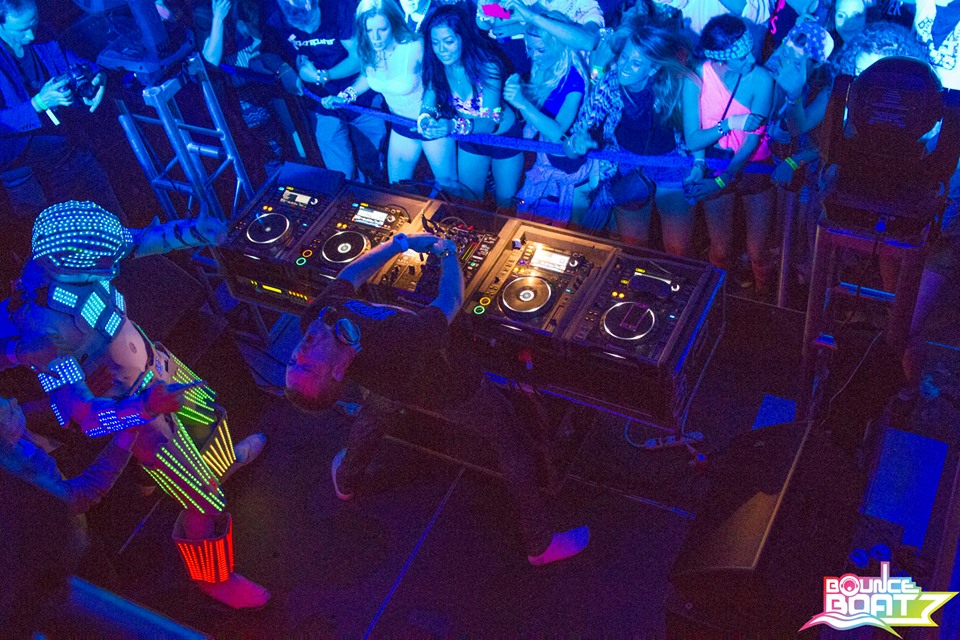 Around 10:30 Rusko took center stage to close out the night and he took the energy of the crowd to another level! He started out with some jazzy tunes that really got the crowd going; Rusko himself was bouncing off the walls. Shoeless I might add. He even dropped an arsenal of new music on this fine Friday night. Before I could even realize it, the boat was docked and the party was over. They always said time flies when you're having fun.
This was my first and definitely won't be my last journey on the Bounce Boat. I highly recommend taking a trip on the boat at some point this summer; it's definitely a nice change of pace from the usual club scene. The next Bounce Boat will feature Funtcase, Victor Niglio and Schoolboy on June 13th! One thing is clear; the Bounce Boat is all about BASS. Celebrate Friday the 13th properly and grab your tickets here!!
Comments
comments