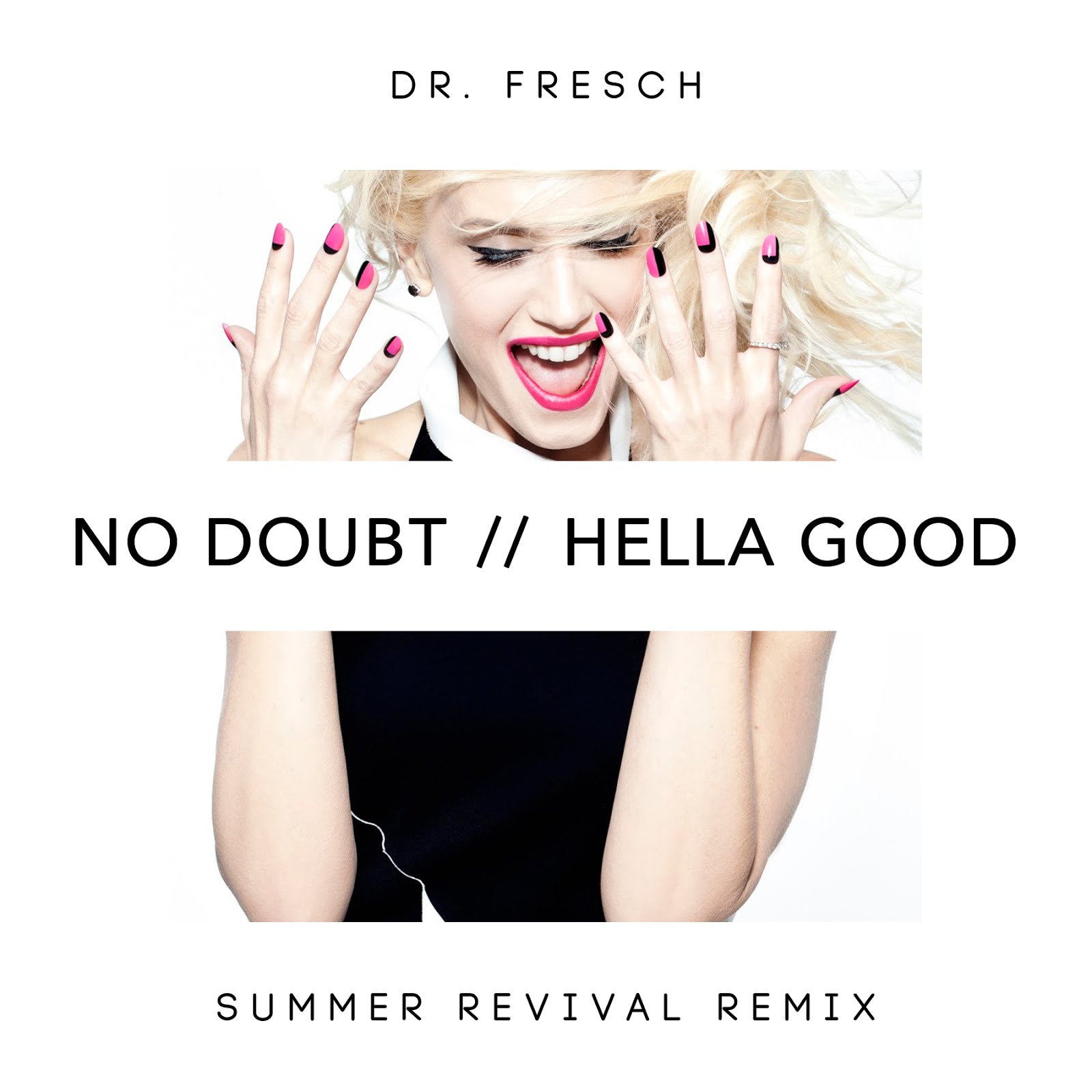 I met Dr. Fresch about 2 years ago at some random college house party in Orange County, CA along with 3LAU and SAYMYNAME.
During the time I met him dance music was in the process of solidifying itself within mainstream pop culture, and everyone making that type of music was on the progressive house or dubstep bandwagon. However, Dr. Fresch was not. Anthony Fresch, was comfortable with his own sound of minimal and chill vibe house tracks.
Fast forward a few years. What do you know, everyone is trying to make deep and minimal house songs and fortunately enough for Dr. Fresch, he's been on top of that. Adding to the list of sexy summer remixes, Dr. Fresch remixes an all-time favorite classic of No Doubt's "Hella Good". Check out what the Dr. had to say about it.
"I chose to remix Hella Good because it was one of my favorite pop songs growing up and no one has touched the track recently. The original song (as an entire piece) does not breathe summer, however, both the lyrics and vocal melody do. Because the vocals held this feel-good quality, I was able to reinterpret the song within the context of forward thinking electronic music; remaining true to the Dr. Fresch brand by giving the remix a tropical club makeover. I want my "Hella Good" remix to be a Summer anthem!" – Dr. Fresch
No Doubt – Hella Good (Dr. Fresch's Summer Revival Remix) | Download |
"Follow" Dr. Fresch: | Facebook | Twitter | SoundCloud |
Comments
comments