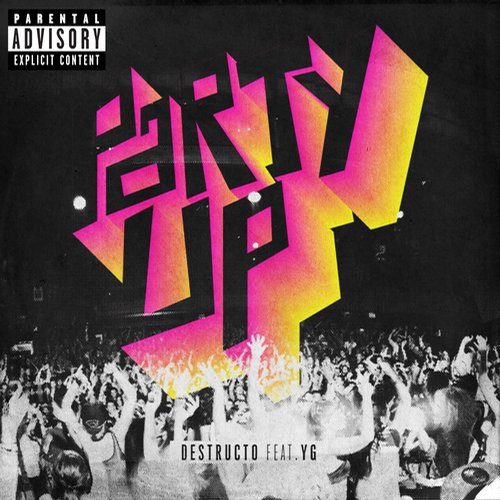 As part of Insomniac Records first label releases, Destructo is keeping this g-house jam strictly westcoast with the help of YG400.
After Destructo and Wax Motif's successful and quality remix of YG's more familiar record "My Nigga", the two joined forces to create an original g-house anthem.
Now, g-house is still fairly new as far as the electronic sub-genres go. To me, g-house (along with trap) will be the forefront bridges when it comes to cross-genres between dance and hip-hop.
Moreover, it will be able to shutup all those dirty ratchets who are always requesting hip-hop to be played at your party – of course, it may not be easy to get into but overtime as the westcoast is re-rising like 94′, g-house will be the new household hood genre for clubbers and g's alike.
"I wanna party…
I wanna fuck..
I want a model…
yup..
I want a slut..
I want to do…
all freaky things..
.. I NEED A BITCH THAT'LL DO ALL THEM KINKY THINGS!" – YG
Destructo – Party Up (feat. YG) | Beatport |
"Follow" Destructo: | Facebook | Twitter | SoundCloud |
Comments
comments