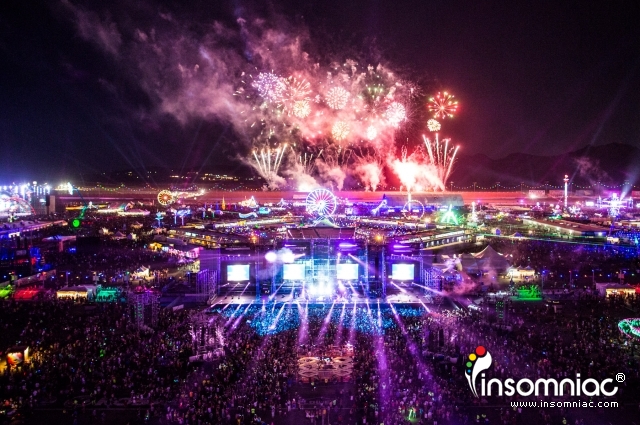 Insomniac Events teases our post-event withdrawal nostalgia with a 12 minute compilation after-movie filled with recaps of it's recent dance music festivals of a combined total of 762,000 headliners across globe who united as one in the year of 2013. Such featured festivals as EDC London, Electric Forest, Beyond Wonderland Bay Area, Nocturnal Wonderland, Escape from Wonderland, EDC Orlando, Beyond Wonderland SoCal, White Wonderland, EDC New York, and EDC Las Vegas.
This video is a humbling reminder for all those passionate about this unique and outrageously deviant lifestyle this young generation has steadily accepted.
We are all proud to be part of this beautiful and still growing culture. Al though, some things may not be the same and never will be – we have to accept that this is "EDM" in 2014, in which we are spoiled with the most diversified and energetic music the world has to offer, topped off with some of the most ridiculous stage production a humans eyes have ever seen, and the most educated and pluralist global audience a genre of music has ever begot.
With about 2 weeks away from the mecca of it all, EDC Las Vegas, all lovers of dance music will gather together under the electric sky to once again relive, create, and share all these moments we live for.
"From the music to the stories to all your smiling faces, 2013 was an amazing year! Of course, the magic doesn't end here. 2014 promises to be even bigger and better, with all kinds of surprises in store just for you, our Headliners! Stay tuned—the best is yet to come. See you in Vegas!

This epic compilation recaps the year of Insomniac events—including EDC UK, Electric Forest, Nocturnal Wonderland, Beyond Wonderland Bay Area, Escape From Wonderland, EDC Orlando, White Wonderland, Beyond Wonderland, EDC New York and EDC Vegas." – Insomniac Events
Video by Eyewax Films.
"I often get lost in the daily grind and forget to look back & appreciate all the good times we've had together! Headliners, we've had some truly great memories over the past year, and you made 2013 unforgettable! I'm excited to share this recap of last year's highlights….and remember, the best is yet to come! #love #insomniac #headliners #bestisyettocome" – Pasquale Rotella
Good news for all Southern Californian folk as in a recent interview with MTV News, Pasquale Rotella hints of the soon return of massives in SoCal.
"I'm looking forward to bringing some of our known festivals back to California. That's where I come from, so it's super exciting to me. There is a huge demand and there is a huge fanbase there– we are in the middle of working that out." – Pasquale Rotella (via MTV News)
Tracklist:
1. Hardwell feat. Matthew Koma – Dare You (Extended Mix)
2. Maddix – Rampant
3. Nicky Romero – Symphonica (Amersy Remix)
4. Bass Kleph – Raise Up Lights
5. R3hab & Lucky Date – Rip it Up (Nicky Romero Edit)
6. Black Sun Empire – Arrakis (Noisia Remix)
7. Feri & Multi – XNOR
8. Hypster – Robot Alliance (Original Mix)
9. GTA – Booty Bounce
10. Mako feat. Angel Taylor – Beam (Dannic Mix)
"Follow" Insomniac Events: | Facebook | Twitter | Instagram |
Comments
comments