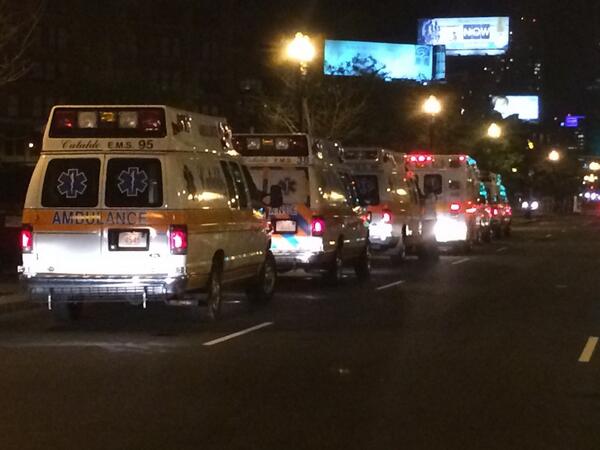 After 29 fans were hospitalized during the Toronto run of Avicii's True tour, more bad news tonight comes out of Boston, where as many as 50 fans treated on site and 36 taken to the hospital.
Tonight's show in Boston at TD Arena was one of the dates rescheduled after Avicii's surgery in March. Over 18,000 fans were expected at the arena show. While there have been no fatalities, it seems as if the worldwide DJ has once again created bad press.
EMS responders on the scene say they have transported people for a series of issues including dehydration, alcohol and drug overdoses.

The concert started around 8 p.m. and shortly after was when medical responders started transporting patients to the hospital. By the time the show ended at 11 p.m. a staging area had been set up on Causeway Street.

Concert-goers said there appeared to be a large amount of teenagers and young adults at the show and many of the hospitalizations appeared to be drug-related.

Fire trucks and medical personnel have set up emergency areas to treat anyone else and take them to the hospital.
These all age events are dangerous because teens continue to make poor decisions ending in medical assistance. Making a higher age limit would help limit these hospitalizations and news outlets swarming the scenes.
Comments
comments