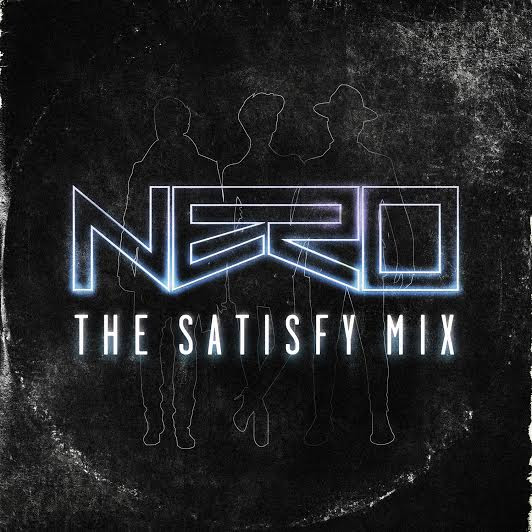 Oops. Not to rain on Rolling Stones parade of them premiering Nero's exclusive 1 hour mix of futuristic banging house beats, but I simply couldn't resist (it's not like people actually read Rolling Stone anyways).
The trio released it's 124BPM future bass infused electro track last month to tease fans of what is to come on their upcoming album after being silent for about 8 months.
This 1 hour mix features artists such as Alva Noto, Trentemøller, Moby, Cirez D, Joey Beltram, Cybotron, Balthazar, Gesaffelstein, Daft Punk, Depeche Mode etc. Be sure to check them out this coming August at HARD Summer L.A., as each performance of theirs is an absolute breathtaking experience into the future.
Nero – The Satisfy Mix | Stream Only |
Tracklist:
1. Alva Noto – Haliod Xerrox vs. Copy 1 – Strange Days
2. Djedjotronic – Abyssal Zone vs. Model 500 – Future
3. Nero – Won't You Be There (Nero 128 Remix) vs. Bart B More – Napoleon
4. Cirez D – On Off vs. Moby – Go (Trentemøller Remix) vs. Kavinsky – Wayfarer
5. The M Machine – Moon Song (Edit) vs. Vangelis – Blade Runner Main Title theme
6. Daft Punk – Alive
7. Joey Beltram – Energy Flash (Edit)
8. Gesaffelstein – Selected Faces
9. Nero – Satisfy
10. Balthazar & JackRock vs Hakan Ludvigson – Meinungen Mussen Frei Sein (Angy Kore Remix)
11. Nero – Touch You
12. Psychemagik – Black Noir Schwarz
13. Cybotron – Clear
14. A Number Of Names – Sharevari (Nero Bootleg Mix)
15. Leftfield – Phat Planet
16. LFO – Freak
17. Beaumanoir – Insulinia
18. Depeche Mode – Behind the Wheel (Nero Refix)
19. 3Teeth – Zeit
20. Jon Hopkins – Collider vs. Nero – Satisfy
"Follow" Nero: | Facebook | Twitter | SoundCloud |
Comments
comments