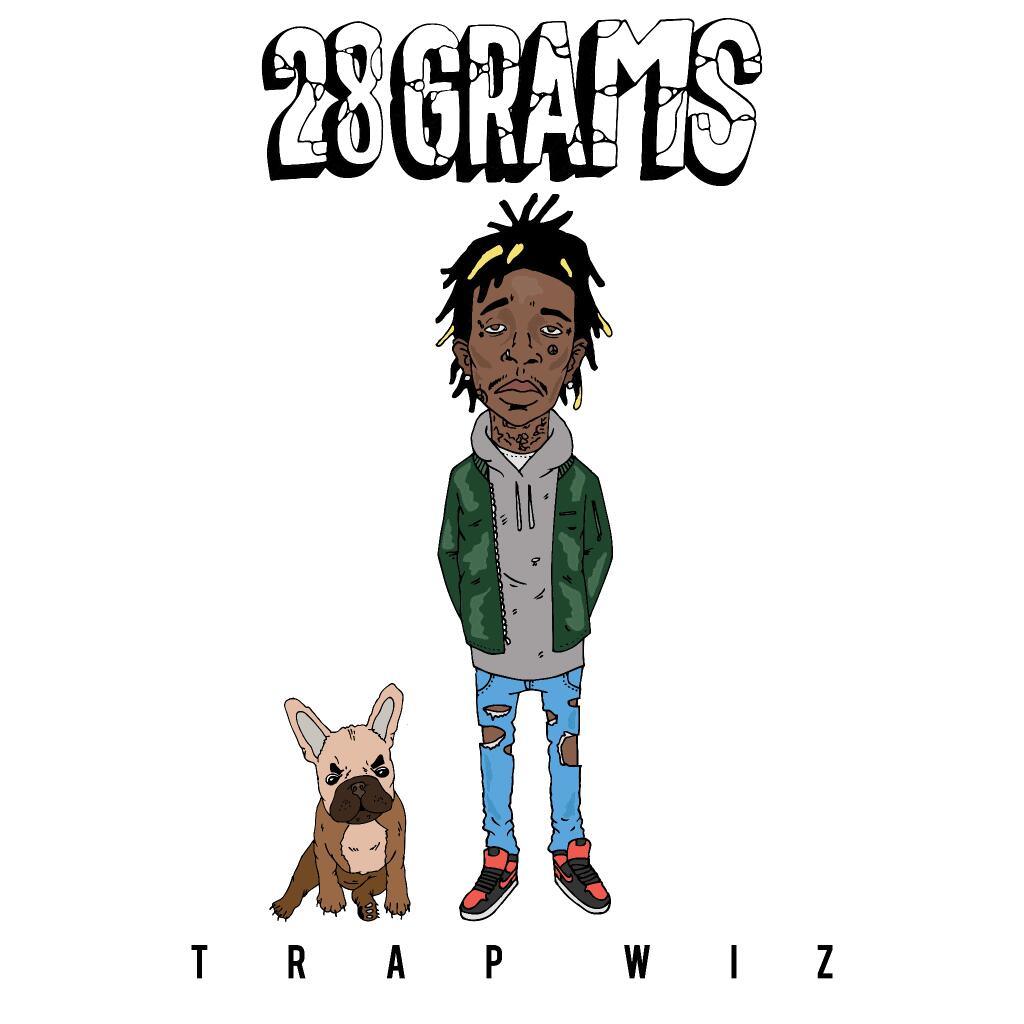 How many grams are in an once? 28 – and according to Wiz Khalifa, he'll smoke it all.
A few days ago Wiz Khalifa was arrested for drug possession at an airport security checkpoint en-route to Neon Desert Music Festival, El Paso. As everyone who has ever listened to Wiz Khlifa's music obviously knows the man is on a 24/7 high but at the same time it was incompetent of himself to not discard the goodies before checking in through TSA (especially when it was .5 grams).
Not just because it is still "illegal" throughout our nation but the fact that Wiz Khalifa indeed does have a marijuana strain named after him (Wiz Khalifa OG – dank af) which pretty means he's sponsored by a specific marijuana dispensary and is supplied free weed – not only that being the celebrity rapper he is i'm sure mountains wouldn't have to be moved in order to get a simple fix.
Anyways, stoners always have a habit of forgetting sh*t so it's not a big deal. What is a big deal is this "28 Grams" mixtape he dropped just after being released from jail. A more better move on the publicity-marketing side as he took it Twitter to tweet the appropriate #selfie below (in which police are investigating since you're not allowed to take selfies in jail – duly noted).
"28 Grams" features the likes of Juicy J, Pimp C, Ty Dolla $ign, Curren$y, Chevy Woods, and Thundercat making this weedmixtape the ultimate smoking session playlist in which you can stream and download below.
Wiz Khalifa – 28 Grams | Download |
Jail selfie. pic.twitter.com/l01qB8oLrm

— We Dem Boyz (@wizkhalifa) May 25, 2014
Some artists just don't know when to quit. Scooter, the once great German techno trio (yes, it's three people just like Dash Berlin) of years ago is at it again. In 2012, the dance music community took it to Twitter and Facebook to disgrace Scooter's horrific rip off of Otto Knows popular progressive house hit "Million Voices".
haha, what do you guys think about @scooter_techno 's new single "4am"?? http://t.co/pg7n6gb9 #original #thieves #pathetic #ripoff

— Otto Knows (@OttoKnows) September 7, 2012
Fast forward to 2014, where big room and melbourne bounce is a prominent growing sub-genre of dance music and what better do sorry a$$ artists who are past their glory days and can't reinvent themselves do to stay relevant? STEAL OTHER POPULAR ARTSTS MUSIC!
Sorry Scooter. Techno was cool, like, 7 years ago. After seeing this adulterated debauchery it's an insult to the artists and the community and all we can do is name and shame until you are ousted back to irrelevancy.
[UPDATE] Warner Music Group responds by flagging down the German based record label YouTube channel Kontor TV's video stream of "Bigroom Blitz", but still active on Scooter's VEVO channel?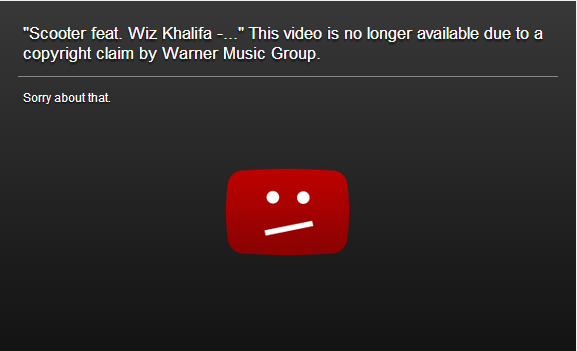 Wiz Khalifa left boob rap appearance at 1:02.
Wiz Khalifa's verses ripped off of Chris Brown's "Yoko" at 2:20.
Also, way to rip off one of the most classic techno tracks of all-time (which was originally sampled from Sezen Aksu's "Hadi Bakalm")
Scooter isn't the only one ripping of ideas.
Just for lulz.
Sigh. There you have it folks. Scooter could take a lesson or two from Wiz Khalifa about correctly (and legally) sampling great techno tracks.
Wiz Khalifa is also very plur.
Rasta Mon. pic.twitter.com/GdVwZQtFyW

— We Dem Boyz (@wizkhalifa) May 27, 2014
"Follow" Wiz Khalifa: | Facebook | Twitter | Instagram |
Comments
comments