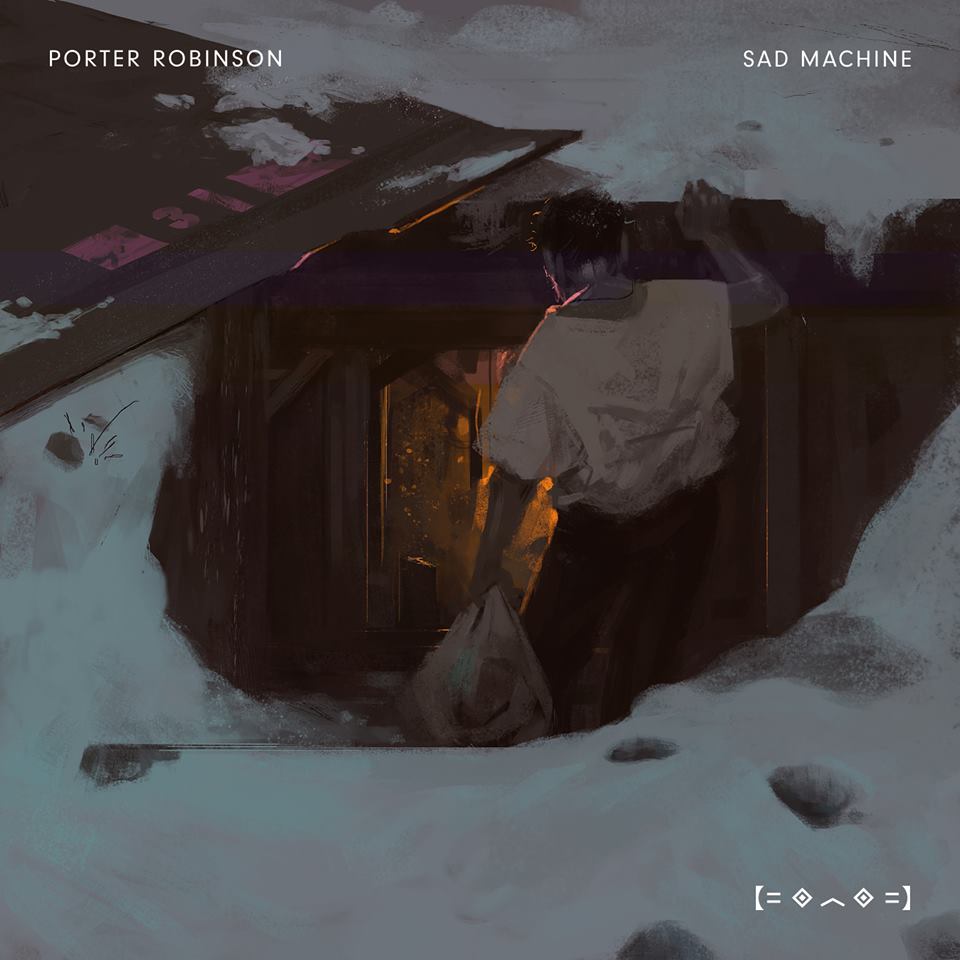 After taking music fans around the world by surprise with 'Sea Of Voices', Porter will break the internet again with the next single from his album, 'Sad Machine'. Creating an incredible scenery with intricate synthwork and driving rhythms, Porter has created another masterpiece. As the release of his debut album Worlds draws closer and closer, the anticipation grows more and more each day. Notably, Porter has also made his vocal debut, singing the male line of 'Sad Machine' with the assistance of vocaloids, not far off from the styles of artists like The M Machine and M83.
I'd used Vocaloid as the vocals for several of the songs on Worlds, and then the idea of a duet between a lonely robot girl and the human boy who encounters her occurred to me. I didn't have much time before I had to turn in the entire album, so I just sang the male parts. I wanted something that felt distantly sad, a little cute, surreal, hopeful, and maybe somehow evocative of fiction?
If 'Sea of Voices' and 'Sad Machine' prove anything, it is that Worlds will go down as a piece of art that will achieve true timelessness. With each track coming out completely unique and diverse in comparison to the last, Worlds will be a musical journey. As usual, words cannot describe the music. Let it speak for itself. Kudos to you Porter you exceptionally talented son of a bitch.
Today, 'Sad Machine' is available for digital purchase on iTunes. Porter also announced today that Worlds will be releasing August 12th.
Porter Robinson – Sad Machine | iTunes |
"Follow" Porter Robinson: | Facebook | Twitter | Soundcloud |
Comments
comments