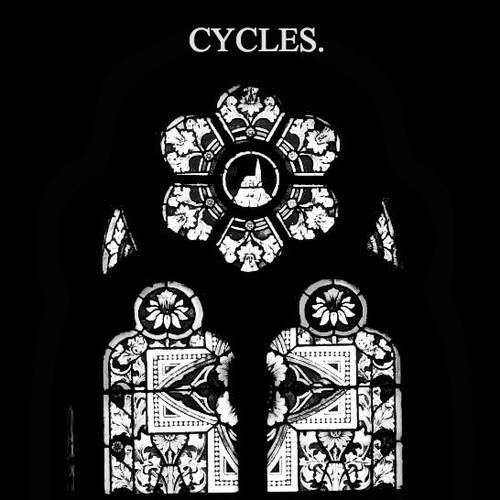 Have you been wanting to have a 3-hour day drinking session but didn't have a playlist that could satisfy your need to turn up? Kayzo has got you covered.
The Sweet Shop Records wunderkind released his 'Cycles' mix yesterday and it includes three hours of some of the best electronic music available (and some not yet available) today. Do you like your mixes to stick to one genre and/or BPM? Well you need to get off this train because conductor Kayzo is taking us straight to diversityville. I promise I will never make a joke as corny as that again.
But seriously, grab this mix FO FREE and get ready to feel all sorts of different vibes, and remember to drink one for me.
Kayzo – Cycles Mix | Free Download |
Tracklist:
Ready or Not Turn It Up (GoshFather & Jinco Edit) X Turn It Up (Tchami Remix) – Mercer
Running (Original Mix) – Foamo
Fu Gee La (Original Mix) – Legitimate Scandal
Moves Like Ms. Jackson (Outkast Cover) – ZHU
Got A Feeling (Botan Remix) Pleasurekraft Edit – Josh Butler
Untrue (Original Mix) – Tchami
I Can See (Konstantin Sibold Remix) – Jazzanova, Ben Westbeech
Go Deep Remix – Tchami X Janet Jackson
White Noise (Pistol Pandas Bambooed Remix) – Disclosure X MNEK
Zombies (Jesse Slayter Remix) – Bro Safari & UFO!
Ultrashock (Jayceeoh Edit) – Kayzo
The Crowd (Original Mix) – GTA
Booty Monsta (David A Remix) – Victor Niglio
In My Zenit (Kayzo Edit) – Axwell X Zac Waters
Bangla (Original Mix) – Mercer & Bare
Flute (Lookas X The Casa Brothers Festival Trap Remix) – New World Sound
Drunk In Lovve (Sikdope Remix) – Beyonce
Animal (Brillz Remix) – Bro Safari & UFO!
Destroy Them With Lazers (Original Mix) – Knife Party
Das Machines (Botnek Remix) – Wax Motif & Neocentric
ID (Original Mix) – Kayzo X Seek N Destroy
Hydro Krakatoa (Glow In The Dark Smash Up) – Linkin Park X Carnage & Junkie Kid
Turn Up (Original Mix) – Gent & Jawns
Yen (Original Mix) – Ookay & Pyramid Juke
No Twerk (Feat. Panther x Odalisk
Abyss (VIP) – The Prototypes
Get Down Low (Original Mix) – TC
I Just Wanna Give It To You (Give It To Me) – DJ Tuck Turn It up Edit
Shotgun Ft. Rochelle (Zeke & Zoid Remix) – Yellow Claw
Salt Shaker (Kayzo Twrk Remix) – Ying Yang Twins Ft. Lil Jon
Get Sore (Original Mix) – Atom Pusher & Choppa Dunks Feat. Ash Riser
Encounter (Twine Remix) – Bar 9
Werewolf At The Disco (Original Mix) – Royal Disco
Vulture (Distantt Remix) – 501
We Are One (Nanoo Remix) – Krewella
Epic (Gent & Jawns Edit) – Sandro Silva & Quintino
Tennis Courts (Flume Remix) – Lorde
High You Are (Branchez Remix) – What So Not
Streamers (Original Mix) – Wave Racer
Janet BMF – Bee's Knees
Recoil (Rell The Soundbender Remix) – Kayzo & Jordan Alexander
Choosing For You (Original Mix) – I Am Legion
Bananas (Kutski & Audiofreq Remix) – D.O.D
We Like To Party (Kayzo Remix) – Showtek
Psycho (Original Mix) – Yellowclaw & GRX & Cesqeaux
Mosh Pit Ft. Casino (Kayzo Edit) – Flosstradamus
Another Day (xKore Remix) – Modestep
Still Into You (Synchronice Remix) – Paramore
Welcome To The Real World Ft. Diamond Eyes – Barely Alive
Cowboy (Torro Torro Remix) – Zeds Dead Ft. Omar Linx
Summer Ashes (Kayzo Remix) – Kevin Drew Ft. Taryn Manning
Bola (Original Mix) – GTA
Super Jam vs. Smoking Device (Kayzo Edit) – Juyen Sebulba x Rob Lewis
NRG (Skrillex, Kill The Noise, Milo & Otis Remix) – Duck Sauce
Meet Her In The Rave (Minty Edit)
Rockin (Charity Strike remix) – Dubvision & Firebeatz
High Roller (Far Too Loud Remix) – Pegboard Nerds
Exit Wounds Ft. Nina Sung (Kayzo Remix) – James Egbert
Yo Baby Stay the Night (Minty Edit)
ID (Original Mix) – Kayzo
Breathe (Late Night Edition) – Mercer x Prodigy
Bingbong (Original Mix) – NYMZ
Gecko (Kayzo G Flip) – Oliver Heldens
Tell Me (Original Mix) – RL Grime & What So Not
Gold (Candyland & Revoke Remix) – Adventure Club
You & Me Ft. Eliza Doolittle (Flume Remix) – Disclosure
Waisting My Young Years (Sound Remedy Remix) – London Grammar
Move Into The Light (Koven Remix) – Juventa Ft. Erica Curran
Hide and Seek (Candyland Remix) – Imogen Heap
Hadouken (Original Mix) – Zeds Dead
Swimming Pools (Kayzo Remix) – Kendrick Lamar
Rock You – Excision & Downlink
Drop Top Ft. Travis Porter (Kayzo Remix) – Flosstradamus
Lunatic (Kayzo Remix) – Mercer & DJ Snake
100% In The Bitch – Porter Robinson
Bashin – JWLS
Night Is On My Mind (Dillon Francis Remix) – Oliver
Unison (Knife Party Remix) – Porter Robinson
Boy Oh Boy (Original Mix) – Diplo & GTA
Pop Mean – Meux Green & Dirty Audio Feat. Mayor Apeshit
Hear It Go – Protohype & Two Fresh
I Tried It Out (David Heartbreak Bootleg) – Skrillex & Alvin Risk
Stranger – Skrillex Ft. Killagraham
Minerals – Congorock & Nom De Strip
Fuck That – Skrillex
Turn It Up Sweet Dreams (Henry Fong Bootleg)
Recoil (Original Mix) – Kayzo & Jordan Alexander
Revolution Night Spirit (MAKJ vs. Hardwell Live Edit) – MAKJ & M35 vs. Nirvana vs. Krewella
Tekken (Original Mix) – Kayzo
Monkey See Monkey Do – Tommy Trash
Wonder (Luke Shay Remix) – Adventure Club
Not Coming Down (Kaj Melsen Remix) – Candyland & Zac Waters
Sea Of Voices (Social Status Remix) – Porter Robinson
Comments
comments