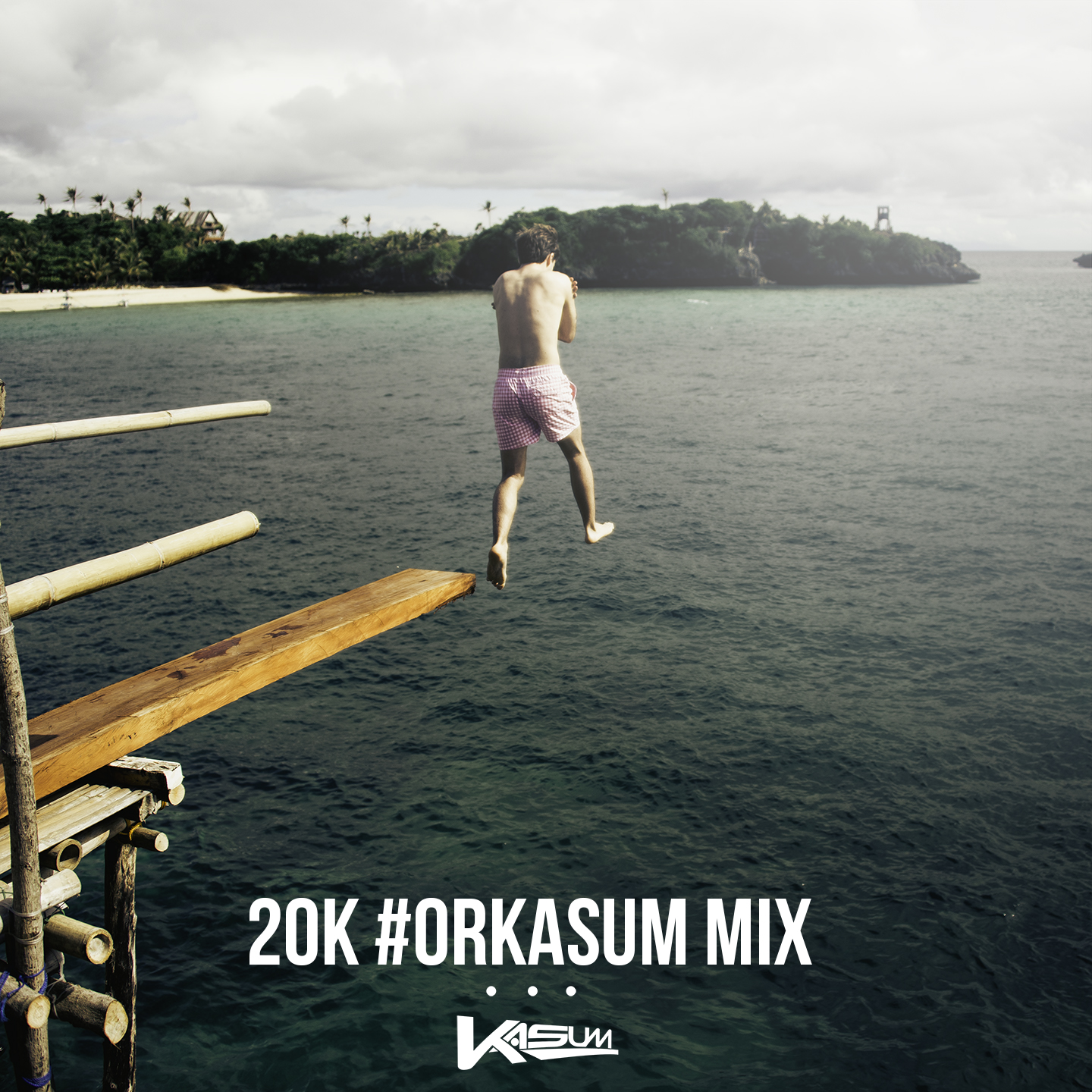 As a still-new producer in the game, Kasum today sees 20,000 fans on Facebook. As a thanks to his supporters, Kasum is putting out a packed mix, throwing down more than thirty tracks in sixty minutes, including a good handful of unreleased material to give taste to what fans can expect through the rest of the summer.
I've been producing for almost a year now and to have so many fans in such a short amount of time is really incredible.
To thank each and every one of you, I'm putting out this mix because as much as I want to, I still can't get booked in all the cities you all live in! This mix is a taster of what my sets are like, and I've thrown in a bunch of unreleased remixes and mashups by yours truly.
Kasum – 20k #OrKasum Mix | Free Download |
Tracklist:
Linkin Park vs OLWIK – This Is New Divide (Kasum Mashup)
Duck Sauce – NRG (Skrillex, KTN, Milo & Otis Remix)
The Chainsmokers – #Selfie (Elephante Remix)
Nirvana vs Zedd & KDrew – Teen Night (Kasum Mashup)
W&W & Blasterjaxx – Rocket (Lookas Remix)
All American Rejects – Move Along (Kasum Remix) vsSteve Angello, Mattise & Sadko – SLVR (BARE Remix) (Almond Edit)
Above & Beyond – You Got To Go (Seven Lions Remix)
Tove Lo & The Chainsmokers vs Jonathan Kane & Syn Cole – Miami Habits (Kasum Mashup)
Calvin Harris – Bounce (Artec Remix)
The Fray – You Found Me (Luke Carpenter Remix)
Tekinartist vs Synchronice vs Nervo vs Vicetone – I Will Dag Hope Again (Kasum Mashup)
Galantis – You (Tiesto vs. TwoLoud Remix)
My Chemical Romance – Helena (Kasum Remix)
Fountain Of Wayne – Stacy's Mom (Singularity Remix)
Sum 41 – In Too Deep (Kasum Remix)
Oasis vs Martin Garrix vs Mike Hawkins – Wizard Wonder (Kasum Mashup)
Robin Thicke – Blurred Lines Feat. T.I + Pharrell (DallasK Remix)
YellowCard – Ocean Avenue (Kasum Remix)
Sub Focus – Turn Back Time (Steerner Remix)
Candyland ft. Zak Waters – Not Coming Down (Kaj Melsen Remix)
Bastille – Pompeii (Audien Remix)
Borgeous – Invincible
John Legend – All of Me (Kasum Remix)
American Authors – Best Day Of My Life (Gazzo Remix)
3LAU ft. Bright Lights – How You Love Me vs Martin Solveig – Big In Japan (Les Bros Remix)
Victor Niglio – Elvis (ak9 Remix)
Fallout Boy – Thanks For The Memories (Kasum Remix)
"Follow" Kasum: | Facebook | Twitter | Soundcloud |
Comments
comments