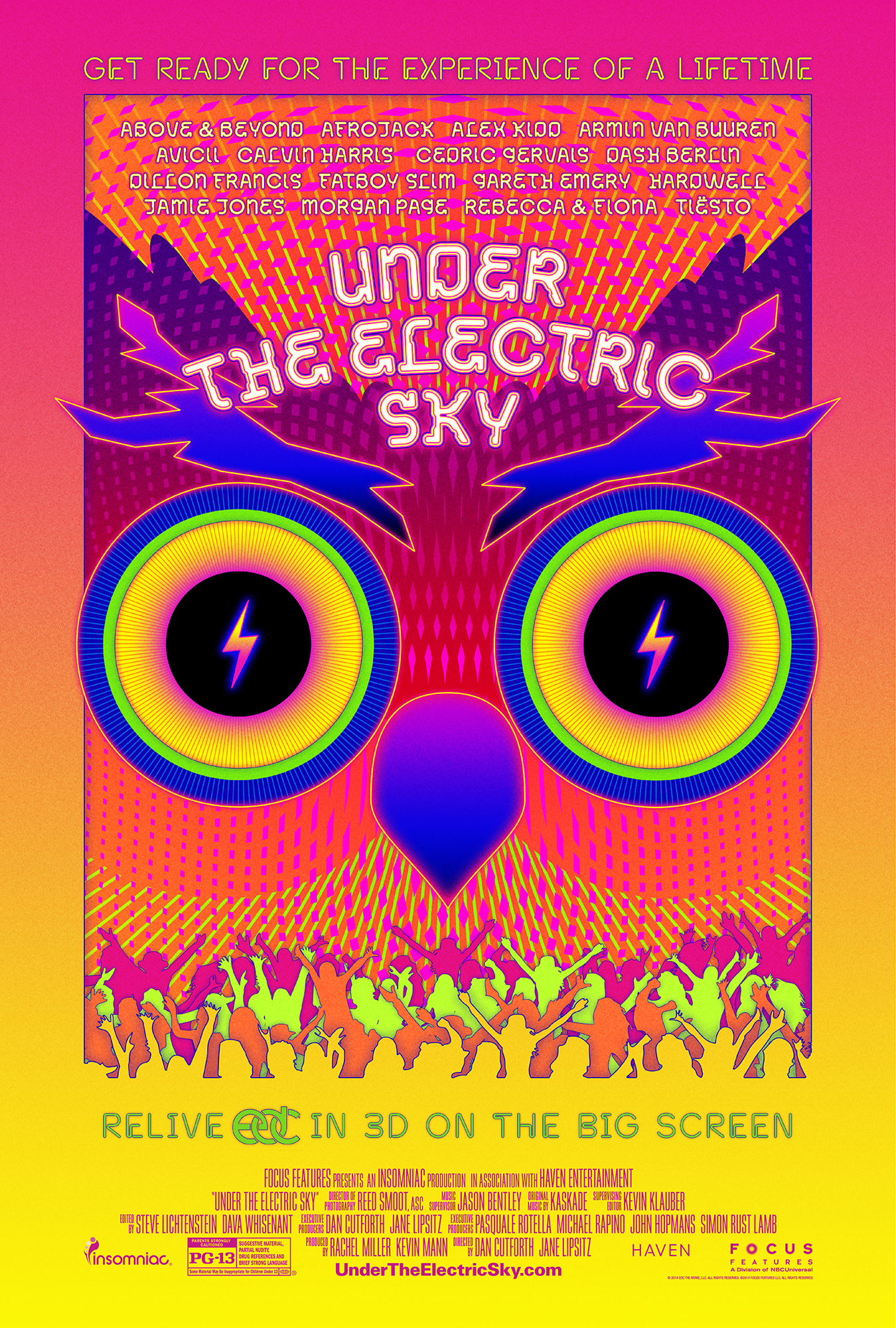 What started with humble beginnings in 1997 as a relatively small Los Angeles event has quickly grown to the legendary three day festival experience that any dance music fan dreams of. 'Under The Electric Sky' is a documentary film highlighting the 2013 edition of the festival which drew more than 350,000 people to Las Vegas for what is no longer just a music festival.
Featuring not only industry-leading pyrotechnics, confetti, and the best light display you've ever seen, Electric Daisy Carnival has grown to host interactive art displays and full blown carnival rides all falling in the theme of electronic dance music.
These are all the kids that ate lunch by themselves in high school, and they stumbled upon this and they went, "whoa, I belong here." – Tommie Sunshine
With a full length documentary ready for the world to see, 'Under The Electric Sky' will be making its way into select theaters this summer and if the below trailer is any indication of what to expect, we are in for a treat.
Now that CEO and founder Pasquale Rotella has revealed more information about the 2014 EDC Vegas lineup, it is quickly becoming apparent that not only is EDC 2014 going to be bigger and better than its predecessor, but that if you consider yourself a fan of dance music then you need to be in attendance.
Comments
comments