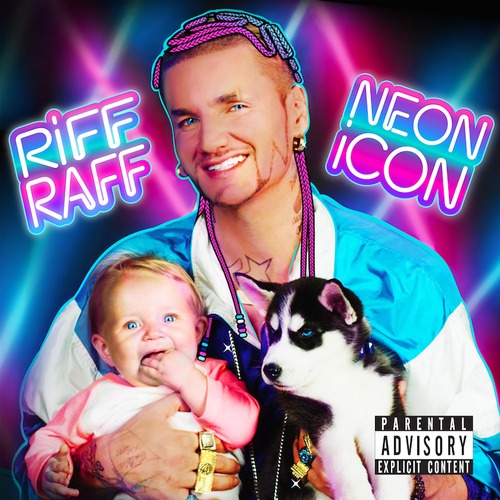 Neon Icon, the debut album from Mad Decent's hip hop sensation Riff Raff is about to drop on June 24th. Building to the release, several singles have been uploaded to the web, providing a tantalizing tease of the hyphyness to come.
The last of these singles, "Kokayne" is produced by none other than Mr. Mad Decent himself, Diplo. The last time we heard something this country/rock from Mr. Pentz was cult classic "Animal" from Yelawolf's debut album Radioactive on Shady Records. Diplo's production credentials have become remarkably diverse over the course of his storied career, with every new release seeming to push the boundaries of what defines his music.
"Kokayne" may be a Diplo production, but Riff Raff is the star. Jody Highroller has a new, more controlled sound to his voice these days, adding a hint of country accent to his vocals that blends well with this particular beat. As with any Riff Raff track, the zany, seemingly random but somehow still genius lyrics steal the show. It takes repeat listens to fully appreciate the unrefined brand of lyricism Riff Raff brings to a track, but as always with Mad Decent artists, the product is well worth the time investment.
The track is definitely a step in a new direction for both Diplo and Riff Raff artistically. It attempts to blend some of their classic styles and themes with a genre and a sound that isn't immediately familiar to what their fans have come to expect. It's refreshing to hear something so profoundly different from two very famous, well established artists, and if this single is any indication, Neon Icon may be a more diverse, intriguing album than even Riff Raff's biggest fans could have expected. June 24th, mark your calendars.
Riff Raff – Kokayne (prod. Diplo)| Buy |
"Follow" Riff Raff: | Facebook | Twitter | Soundcloud |
Comments
comments