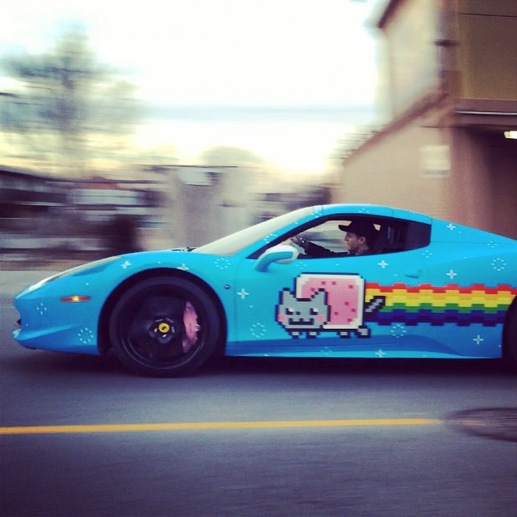 Mirror mirror on the wall,
who's the trillest of them all?
Why Deadmau5 & Bun B out for coffee,
will they order iced or frothy?
Following the rounds with the rich and famous,
cruising in his Purrari thats oh so outrageous.
Deadmau5 is back at ol' Tim Hortons,
it's ever so hot so drink with caution.
Chatting about cars and clubs and baseball,
or was it the world which is oh so graceful.
Bun and Joel have so many stories to tell,
why dont you watch and you'll see for yourself.
My poor poetry aside, I think these videos are a great way for everyone to see the artists we know and love for who they really are. Its a raw experience of more than just EDM small talk and festival banter. It's exposing, it's honest and it's always going to be fresh.
Keep them coming Mr Mau5.
Comments
comments