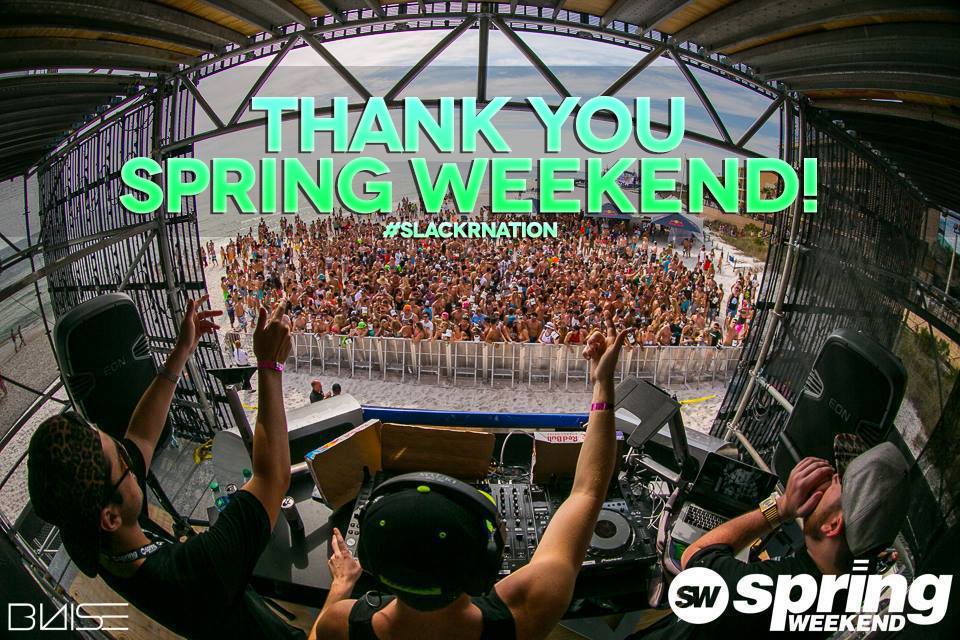 1. How does it feel to be back for the 2nd year in a row at Spring Weekend? What's different about this year compared to last year?
We felt like we made an impression the first year and we were very excited when they asked us to come back. Everything was a lot bigger which added to the excitement; bigger headliners, better production…Just a bigger party compared to last year. We're stoked to see what they have in store for 2015.
2. What did you enjoy most about Spring Weekend 2014?
Hospitality was awesome, they took great care of us. Talking to Jake from State Farm (Kill the Noise) about the link between skateboarding style and musical style was really cool. Alvaro played an hour and a half of the best hip-hop at the after party and Bassjackers dropping "Smash" on the MainStage.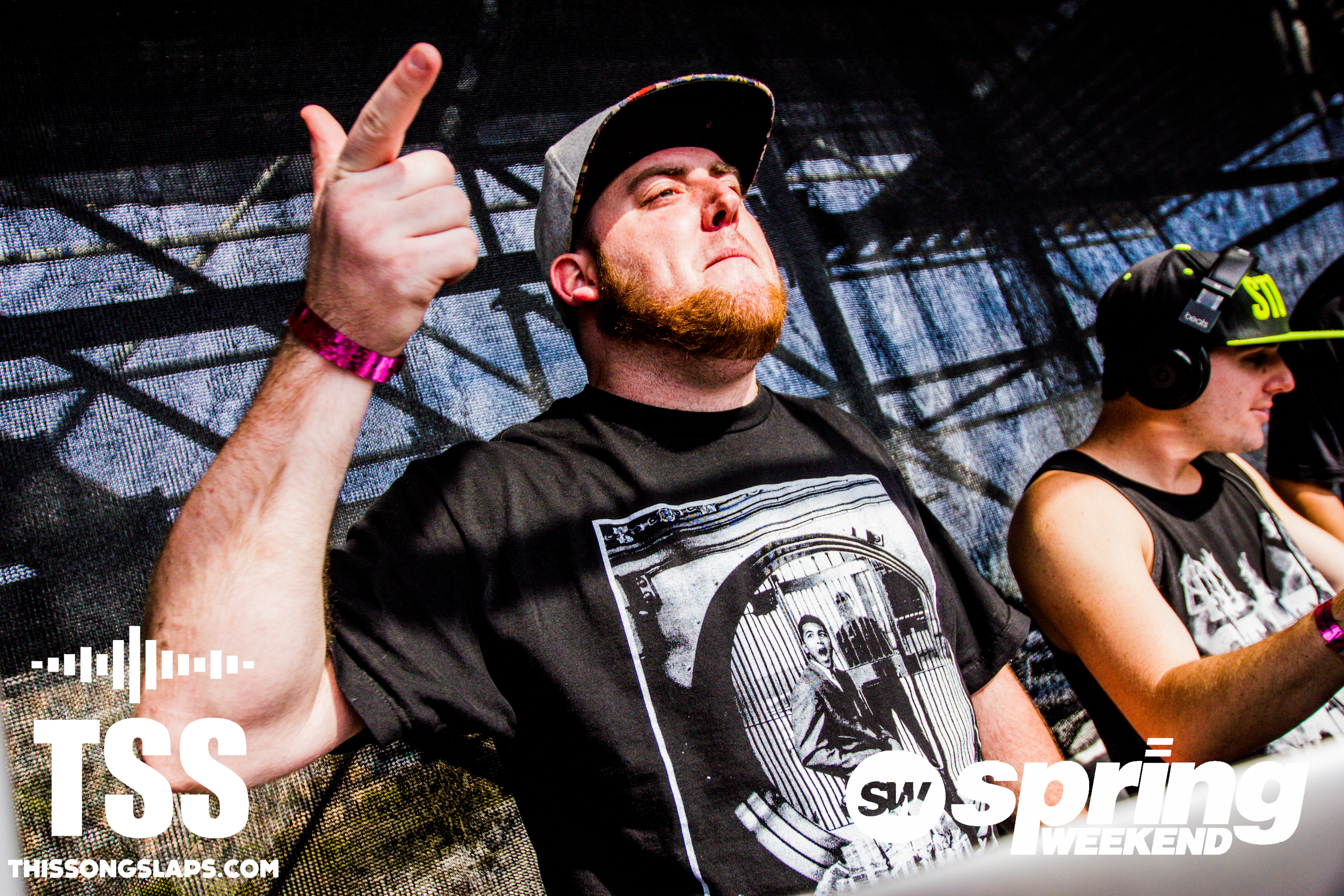 3. Your Booty Clap remix of Chuckie and Dzeko & Torres' "Down To This" on Big Beat is by far our favorite record you guys have created. How did this opportunity come about?
We opened up for Dzeko & Torres in Orlando over a year ago and became good friends over a muffin lol. Julian sent us stems to 'Down to This' randomly. They loved it and sent it to Big Beat; and it eventually became an official remix. (Listen to their "Down To This remix here")
4. You have coined your productions as "good music." What does it take to create the corporate slackrs level of "good music?"
When we get an idea we all agree on, we take it and run with it. We can all tell when a track is going to work right when we start working on it. Our style has progressed since we started, we've only been producing as a group for two years and it's starting feel natural making the thing we call 'good music.'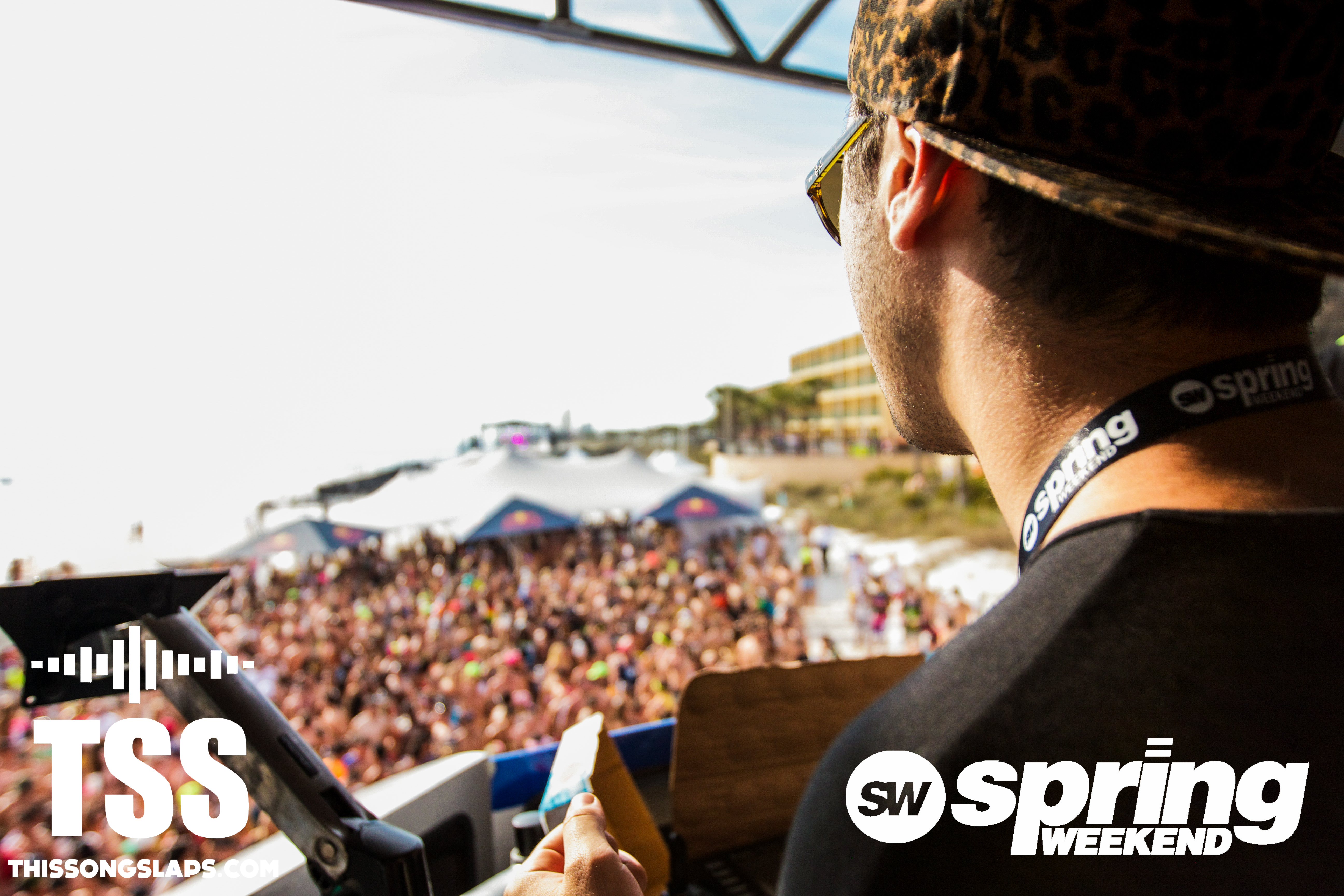 5. How has music become such a big part of your life? Where did it all start for each of you?
We've all had deep backgrounds in music; from young ages we've been around music through our parents. For the three of us, we went through that phase from just listening to music to understanding music leading to where we are today.
6. On your Facebook page you mention that Devin and Sean have been producing for over 6 years. Did you guys play any analog instruments before diving into the electronic production arena?
We all have our Masters in cowbell…In all seriousness, Devin used to play in the drum line in middle school and Sean has played in rock/metal bands since he was middle school.

7. What are some short term and long term goals for this impressive trio?
Some short term goals of ours are releasing an EP that is personal to us in hopes to inspire people, and to go on tour with an artist we look up to. Our long term goals are to gain a residency in Vegas, to own our own independent label that focuses on our philosophy of 'good music,' and to support our crew through our careers.
8. What is your favorite part about the music as a whole? What gets you pumped to make a track, play a show, put in long hours and late nights?
Our favorite part about music as a whole is that there's no greater feeling than to have someone appreciate your art. We all get pumped up because of our dedicated fan base as well as the confidence to know we can achieve our goals through Corporate Slackrs. The three of us chose this career path for a reason and we feel we have nothing to lose.

9. The real question everyone wants an answer to is what is next for Corporate Slackrs? What is 2014 going to bring?
We're building a team, we're setting goals, and this year we're showing everyone that we're here for the long run. We feel 2014 is going to be a refreshing year for dance music.
More festival rockers to come. Check out their brilliant track "Smush" that they closed Spring Weekend 2014 with!
Corporate Slackrs – Smush (Trapstyle) | Download |
"Follow" Corporate Slackrs: | Facebook | Twitter | SoundCloud |
Comments
comments