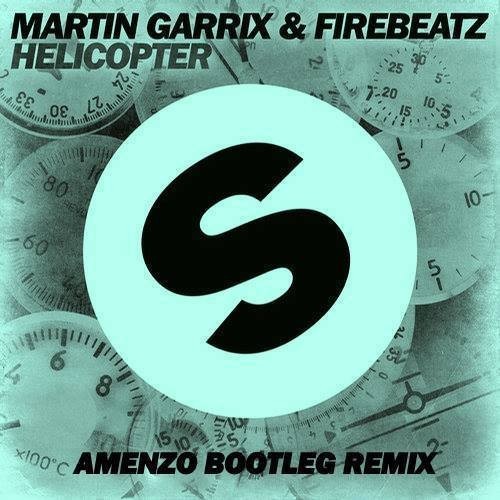 There's nothing better than hearing what an artist has to say about their new song. Here's what Amenzo had to say about his new Helicopter remix:
Before I went to Miami, I was a little burned out from producing and writing music, I'm not gonna lie. So I started to listen to more music and took a few days off here and there. Thats when I really started to fall in love with Martin Garrix's style, so I was listening to a lot of his tracks. Him and I both seem to have the same approach in melodic breakdowns and heavy drops, although he's a better producer than I at the moment.

So I was on the plane, feeling really inspired for the first time in a long time, and I came up with this really catchy melody and came up with this drop for what I thought would be an original track. BUT the drop didn't seem to fit the song. I shot it over to my boy Victor Niglio, whom agreed it didn't fit, and then I sent it to another friend of mine, Steve Curtis from Artisan Presents. He said "wow sounds like it'd be great as a Helicopter remix" and it just hit me. I was actually talking to him on Facebook while I was on the beach, lol, so I immediately rushed back to the hotel and got started. It just came together so fast, which is a first for me.

5 days later before I left Miami, it was done. If you're wondering about my time in Miami, we had WAY too much fun. Let's just say Victor and Carnage let me crash at their place for 3 days. Either way, Miami really rejuvenated my creativit and gave me a new sense of purpose. I'm REALLY excited moving forward. I can't wait to see what I can come up with in the studio in the coming months, especially once I get out to LA in early June.
Martin Garrix & Firebeatz – Helicopter (Amenzo Remix) | Download |
"Follow" Amenzo: | Facebook | Twitter | Soundcloud |
Comments
comments