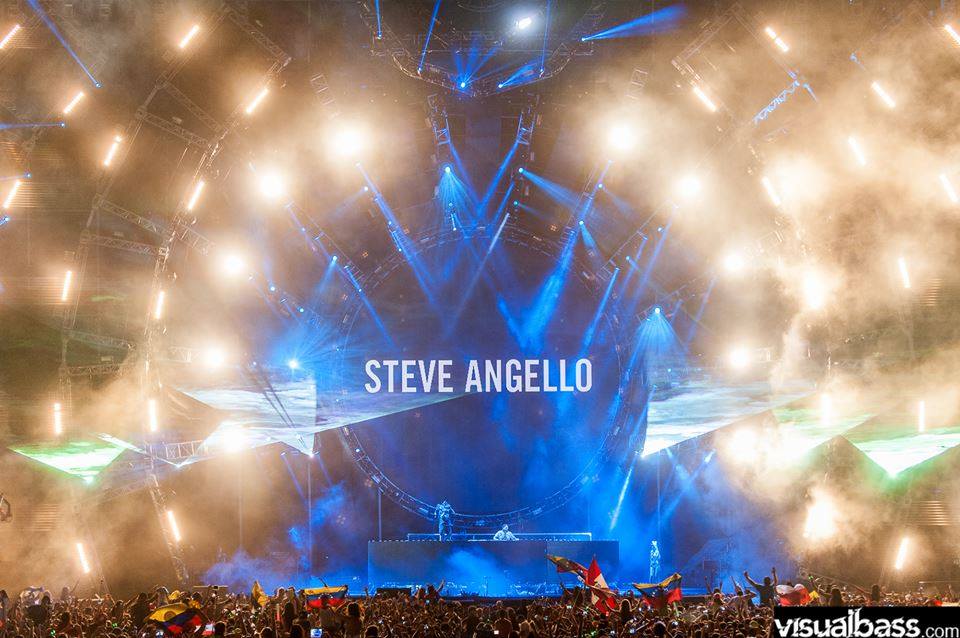 One thing is for sure – Size Matters. Know one knows this better than Steve Angello. He has been impressing the planet for so many years and this LIVE video of his set at Ultra Music Festival 2014 in Miami this past March is another prime example.
With a crowd on the edge Angello takes mainstage in an unbelievable anthemic start to what was one of the best sets of Ultra Music Festival 2014! After stealing the hearts and minds of the thousands of screaming fans Steve decided to take it back to 2009 when him and Laidback Luke teamed up with Robin S for "Show Me Love." A legendary track and a perfect way to start the night.
The rest of his set was filled with mega hits such as Eric Prydz's "Pjanoo," Swedish House Mafia's global anthem, "Save The World" featuring my favorite John Martin, and one of the most anticipated tracks of the year, PAYBACK! Dimitri Vangelis & Wyman joined Mr. Angello on a journey to find a mecca of musical masterpiece and they came back with GOLD.
Just when you thought it was over Steve Angello brings out his secret weapon, "Children of the Wild" featuring the vocals from the phenemon known as MAKO. We have been with these guys all the way and it is awesome to see our friends literally changing the world! The word on the street is "Children Of The Wild" is part of a bigger project, being Steve Angello's debut album Wild Youth due this summer, it may even just be the lead single! I wish I could have been in attendance but definitely will be there with all of you in 2015. Enjoy the full length video of his sensational set and if you haven't had a chance to see him live I highly recommend you do it in the near future!
"Follow" Steve Angello: | Facebook | Twitter |
Comments
comments