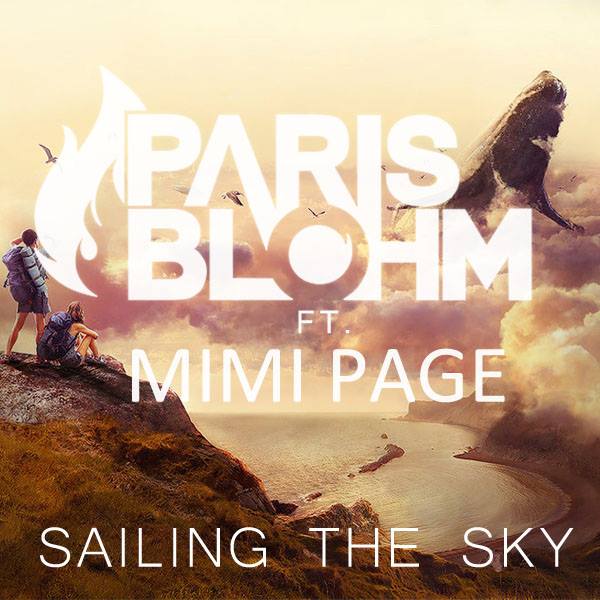 Over the past year and a half, the world has watched as Paris Blohm has taken his career to impressive places. With a strong arsenal of original mixes under his belt including the highly supported single with Tritonal, 'Colors', Paris is trying out something different for his latest release. When asked a few questions, this is what Paris had to say!
I wanted to take a different step for this instance, because as an artist I like to express myself differently at times. This isn't to say I'm taking a different path, because I'm not.
'Sailing The Sky', featuring Mimi Page is a very ambient track, and controversially does not have a "drop".
I also wanted to show people to not be afraid to take a step towards something else. There's so much potential in 'EDM', and not many are taking advantage of it. We keep hearing the same rehashed sounds, melodies, and drops. I'm not bashing the scene by any means because i enjoy it a lot in certain circumstances, but i feel people are afraid to step outside the box.
The polished product is absolutely brilliant, and we're proud to have been sharing Paris' music for over a year. Paris has become the perfect example of a bedroom producer becoming a very successful and sought after-DJ as he is playing shows across the country, including a recent announcement that he'll be at TomorrowWorld this year. Here's to the next year Paris!
Paris Blohm – Sailing The Sky ft. Mimi Page | Free Download |
"Follow" Paris Blohm: | Facebook | Twitter | Soundcloud |
Comments
comments