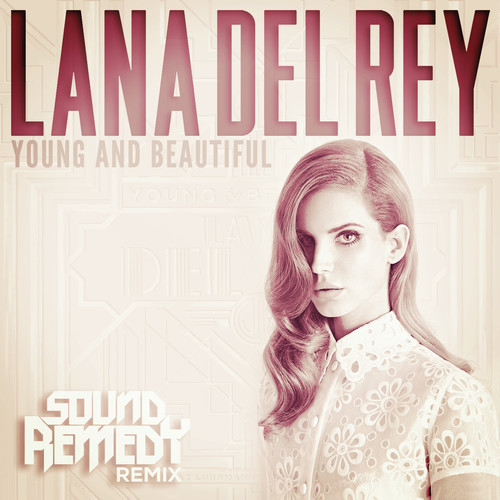 A few months after releasing a massive chillstep remix of Jaymes Young's "Moondust", Sound Remedy is back with his biggest trap banger yet.
The summer of 2012 was the summer of Lana. After being featured on the motion picture soundtrack for "The Great Gatsby", Miss Del Rey's "Young and Beautiful" was the remix of choice for major household names in electronic music, notably Kaskade, Cedric Gervais and Huglife. The track has been mixed and mashed into almost every genre imaginable at this point, and it takes something truly special to stand out among so many remixes.
The Sound Remedy remix may be a little late to the party, but it makes up for lost time by being a sonically unique experience. Classic Remedy pads create a massive, big room atmosphere to lay the foundation for Lana's smooth, effortless vocals to take center stage. As the track builds Lana fades out, morphing into a high pitched cry, a chilling sign of the 808s to come. The drop is extremely heavy, with cutting bass and crisp hi hats rolling over at a paced, melodic beat that just begs to be heard at a festival through stadium speakers.
This is the second time Sound Remedy has remixed Lana Del Rey, the first being "Video Games" in 2012. If the results are any indication of what we can expect on his forth coming album, there is a wealth of brand new melodic dubstep with stunning vocals to look forward to in the near future.
Remedy has tentatively scheduled a brand new live audio visual production to accompany him on tour this fall. After witnessing the rise of Seven Lions and Singularity, expect Sound Remedy to be the next big name in chillstep.
Lana Del Rey – Young and Beautiful (Sound Remedy Remix) | Download |
"Follow" Sound Remedy: | Facebook | Twitter | Soundcloud |
Comments
comments