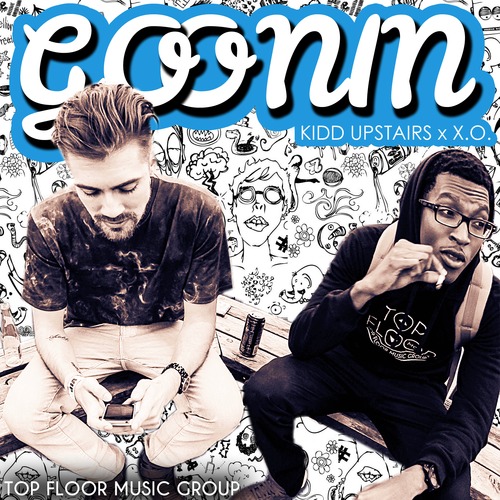 Damn, Kidd Upstairs and X.O. did it again with this new BANGER produced by Kidd, aptly titled 'Goonin.' Whenever these two workaholics decide to collab on a track the result is always something fresh and this is no exception. Not only does this beat slap but the verses are top shelf and the delivery is on point.
The pair are both working on individual careers but frequently collaborate, featuring each other on their respective projects. It wasn't until the release of 'Amanda Bynes' that they began to see some coverage outside of their respective cities. While the Bynes anthem shed some much overdue light on the two wordsmiths, it was never felt by either that it truly represented their talents.
"Me and X.O. been good homies, he comes up to my spot in LA a lot to work," Kidd says. "We just got really blunted, I flipped a couple beats and we picked one, and then we both knocked out our verses. Same thing with the 'Amanda Bynes' song; we make the dopest music in our natural habitat." – Kidd Upstairs
It's clear that our Top Floor homies are adamant on becoming a force in the game and it's only a matter of time before they get the credit they're due. I think it's safe to say we can expect new music from both of these artists in the near future. Until then put your speakers on blast, get your goon face on and slap the latest from X.O. and Kidd Upstairs!
Kidd Upstairs & X.O. – Goonin |
"Follow" Kidd Upstairs: | Facebook | Twitter | Soundcloud |
"Follow" XO : | Facebook | Twitter | Youtube
Comments
comments