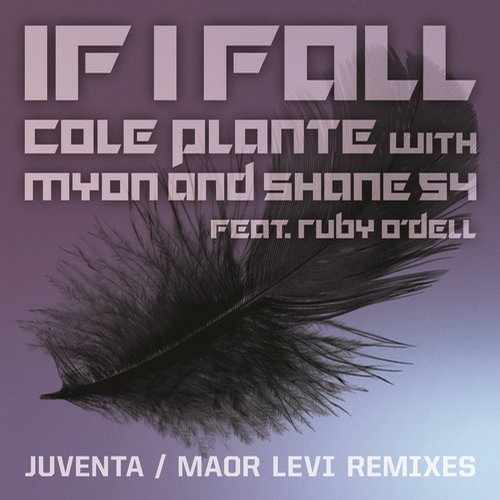 Possibly the biggest progressive house release of 2014 thus far, "If I Fall" by Myon & Shane 54 and Cole Plante featuring the undeniable vocals of Ruby O'Dell gets the uttermost pleasant remix package from my two personal favorites, Juventa, and Maor Levi.
You're more than likely to be already familiar with the original release of "If I Fall" as it's certainly not a song to be skipped over. Now, I want you to get familiar with these two gentlemen – Juventa and Maor Levi.
Juventa at only at the age of 19, has been steward amongst the likes of Anjuna Beats (Above & Beyond), Enhanced Recordings (Tritonal), Armada (Armin van Buuren) etc. An underrated and rare breed young gunner who has garnered the ability to produce between the lines of trance and hard hitting electro. Certainly don't want to compare but Juventa definitely reminds me of a certain someone who has a highly anticipated album coming out this year.
Myon & Shane 54, Cole Plante feat. Ruby O'Dell – If I Fall (Juventa, Maor Levi Remixes) | Beatport |
Next, Maor Levi. The shadowed beard Israeli producer who as well has been swept under the table for the longest time has yet again treated everyones' ears with fresh sound, hard bass, and versatility. Though, Mr. Levi is a bit into himself, a good listen through all of his flawless remixes and originals will no longer make you wonder why. Check the ear glistening remix below and thank me later.
"Follow" Juventa: | Facebook | Twitter | SoundCloud |
"Follow" Maor Levi: | Facebook | Twitter | SoundCloud |
Comments
comments