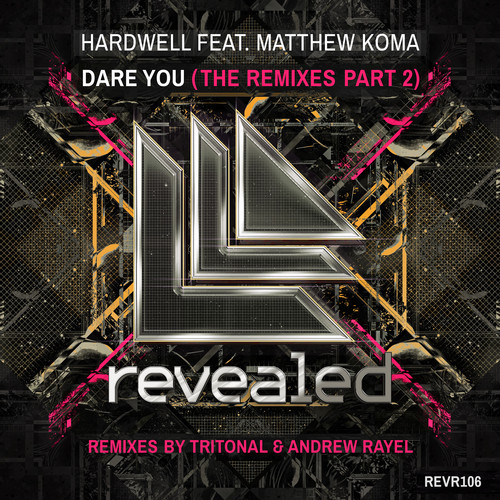 Hardwell's killer single "Dare You", which features the voice of EDM (Matthew Koma) is back for its second round of remixes. Following up on Tiësto & Twoloud and Cash Cash's remixes, which were both massive success' of their own is Tritonal and Andrew Rayel for their take on the track.
Tritonal, who are known for their massive progressive chords and poppy synths have imparted this signature sound onto the original, but with a twist. After an uplifting break they hit us with the sound of the "cybernetic revolt" – a storm of big kicks, lasers, wobble, saw blades, and the occasional woo-hoo – which together makes for more than your generic "big room banger". (Shhh I'm not aloud to say banger).
Rayel's remix takes a completely different path to the rest. Giving the track a trance feel exhibits Koma's voice in a way I would have never expected. It's new, it's crisp, and just refreshing to the senses.
Both these remixes confirm that to make great music, you need to venture out of your comfort zone and do something different. Try something new, try something no one else is, I DARE YOU!
Dare You (Remixes Pt. 2) is OUT MAY 16th on Revealed Recordings.

HARDWELL
| Facebook | Twitter | Soundcloud |
TRITONAL
| Facebook | Twitter | Soundcloud |
ANDREW RAYEL
| Facebook | Twitter | Soundcloud |
Comments
comments